What Are Some Of The Newest Microsoft Office 365 Features?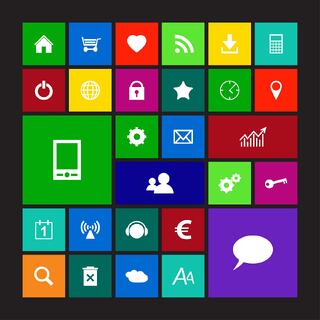 Microsoft Office 365 has helped businesses boost productivity for a couple years now; however, there are still many business owners who are not quite sure of what it can offer to their business. Office 365 effectively brings your Office productivity to the cloud, delivering cloud-based productivity on your terms. Here we will examine several newer features and capabilities of Office 365, the benefits they offer and what you need to know. There are many options and systems that can help increase the productivity of your business, but none operate as seamlessly as Office 365.
Customer Lockbox
This new feature attempts to address a long-standing security issue among most cloud providers: How can the customer be sure the provider doesn't mess with user data , and what happens when the provider has no choice but to do so? Microsoft's new Customer Lockbox answers this. Customer Lockbox is an Office 365 feature that offers customers highly detailed control over their Office 365 account whenever a Microsoft engineer needs to access content stored within.
Unlimited OneDrive Storage
This feature is incredible: you won't have to worry about how much data you store in the cloud, and it won't cost you extra money to store it there. Yes, it is appropriate to rejoice! OneDrive storage is now unlimited. In recent years, Microsoft has had the opportunity to construct so many data centers with so much capacity that storage is now a free commodity.
Microsoft Office 365 Features and Windows 10
As you may have heard, Microsoft is working diligently on their Windows 10 operating system, but is also hard at work with their next phase of Microsoft Office. If you are a devote Microsoft user, you may wonder how Windows 10 will affect Office 365. Many people assume that Office 365 is not all too different from Office apps; rather it is a brand name for a group of products with service subscriptions. We know, we know: it's all pretty confusing. So, we have provided a brief overview of some new additions that will come to Microsoft Office 365 with the release of Windows 10.
Office Touch Apps
Like many other businesses, Microsoft is completely embracing the mobile trend. Microsoft is currently preparing to launch new Office apps that are completely optimized to work on touchscreens, satisfying the universal need to be able to successfully work across a range of devices.
While the new touch Office apps will be free for Windows 10 users on small tablets and phones, if you have iOS or Android you will need an Office 365 subscription for anything more than basic functionality. With that said, Microsoft has hinted that some features won't be available in the new Office touch apps unless you also have an Office 365 subscription. We won't know more until the company launches the apps.
Check out this demo of how the new touch versions of these Office apps will function with the new Windows 10 preview built, if you want a quick preview.
Cortana Integration | Personal Assistant
According to Neowin, "If you're running the latest build of Windows 10 and are using Office 365 at work with the 'First Release' option, you can now use the digital assistant with the productivity suite." Much like rival Siri, Cortana can "fetch documents, send e-mails, and show you upcoming meetings" However, there are some new features as well: Cortana has the ability to "be proactive and surface all of that information before you actually ask her to do it. She can also get you info on the people that are in your next meeting and the documents they've been working on." If you imagine that this would be a bit difficult to get used to, you can disable the functionality, severing the ties between Cortana and Office 365.
Kelser | Microsoft Office 365
We can help you throughout your transition from on-premise or hosted email solution to Office 365. We are experienced and can ensure a smooth conversion while maintaining your business-critical functionality. We also know how to save additional costs, helping you to further leverage Office 365. Want to start your path towards becoming a fine-tuned business?