What Are The Benefits Of Using SharePoint For My Business?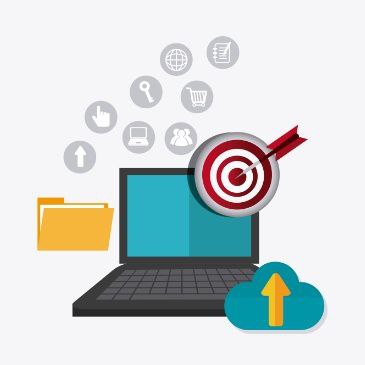 Since the release of Microsoft Office 365, Microsoft has presented SharePoint as their enterprise-level content management system (CMS). The platform provides users with next-level collaboration and file sharing capabilities, helping your company to share files and collaborate on projects with more efficiency.
Remember how email changed the business landscape, empowering businesses so they did not need to rely as heavily on messengers and delivery services for project collaboration? Well, SharePoint has changed the content collaboration landscape too, with unprecedented ease. Continue reading to learn the benefits of using SharePoint as your businesses' primary content management system.
Collaboration With The Cloud
SharePoint offers many powerful features like on-the-go document revision capabilities, team workspaces, and easily manageable portals, all of which help you to move past the technological difficulties associated with collaboration and file sharing. SharePoint offers your employees the gift of easy on-the-go collaboration.
With cloud storage, you can immediately access and sync your documents between different computers. This presents a huge advantage for businesses, considering that it can reduce or even eliminate the need for you to physically move data from one machine to the other. Following this logic, saving your documents in the cloud can also save time regarding the amount of files that need to be sent via email.
Useful SharePoint Apps For Mobility
Did you know that SharePoint has 600+ apps in the Microsoft store? Did you know most are free downloads? SharePoint apps bolster the experience; adding new features, which can help your business get the most out of the application. SharePoint also showcases mobile apps for your smartphone or tablet so that you and your employees can use SharePoint whether you are on the phone, getting a sandwich, or waiting for a bus.
SharePoint Integration Capabilities
It may not seem possible but SharePoint becomes even more valuable if you use it to integrate with your other business applications. Integrating with Office 365, Outlook, or Quickbooks will allow you to get the most use out of SharePoint.
Easy To Adapt
You may assume that it will take a while for your employees to learn the basics of SharePoint Online; however, this is simply not true (in most cases), since SharePoint features similar functionality compared with your previous Microsoft Office experience. If you have used Microsoft Office in the past then adopting SharePoint should be an easy transition. This will help your business save money on training and be able to adjust to a system with many benefits.
Kelser | Microsoft Office 365
We can help you throughout your transition from on-premise or hosted email solution to Office 365. We are experienced and can ensure a smooth conversion while maintaining your business-critical functionality. We also know how to save additional costs, helping you to further leverage Office 365. Want to start your path towards becoming a fine-tuned business?
To learn more about how Office 365 can help, talk to a Kelser technology consultant or click here.
Find out how Microsoft Office 365 can help small and midsized businesses achieve their goals and mobilize their workforces.