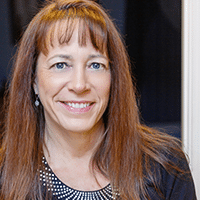 What Are The Best Microsoft Office 365 Features for 2015?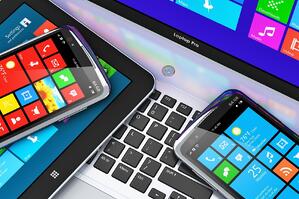 Microsoft Office 365 has been around for a while now, but there's still a large population that's unaware of how it operates and its main features. It's unorthodox in a sense that it's a cloud version of Office that can also be installed onto your PC. There's even an online-only version called Office Online. But that's an advantage, especially for businesses who want the best of both worlds. As you continue to pay for this service, Microsoft automatically adds new features that eliminate excess and increase productivity. Here are a few new Microsoft Office 365 features that can help make your experience more fulfilling.
Skyping With Co-workers While Working On a Document
Last December, Microsoft Office introduced Office Online chat feature that allows you to Skype with everyone working on the document. The chat is available when collaborating in real time in PowerPoint and Word. Even if you decide to leave the Office document, you'll still be able to continue the conversation on your phone or desktop via Skype enabling you to keep talking to your unit while they make edits.
Bing Automatically Finds Images
While Powerpoint fans can still use the program with Office 365, Microsoft is testing another product (starting to see a trend?) - a cloud presentation software called Sway. The program's most intuitive feature is its collaboration with Bing image search. Bing can read your presentation and suggest images based on the words you're using. As you add more words, the Bing image search automatically updates.
Editing PDF File
If someone sends you a PDF that you'd like to convert into a Word document, it's easier than ever. Just open it and click "OK" when it asks you to convert the PDF. This prevents formatting problems associated with editing or copying and pasting from the PDF file.
Convert Scribbles to Text
When you scribble handwritten notes onto your device, OneNote does a great job of guessing your ink strokes and forming a selection. If it guesses wrong, you could always use the lasso tool. To fix it, check "Lasso Select", circle the area of your note, then edit the selection. The "Math" or "Ink to Text" options change the scribbles into regular text and scribbles.
Adding An Email Signature
A free electronic signature app called DocuSign is available for Outlook. It walks you through electronically signing and emailing a document, and gathers signatures from others as well. So for those individuals stuck in the past, this app is the perfect refresher into the future.
Turn Notes Into Calendar Items
OneNote is the ultimate note-taking tool. Operating inside of Microsoft Outlook, you can automatically add calendar meeting details such as topic, date, location and more to your notes. When you're finished, you can email these notes to your team using the "Email Page" button. Also, if you write a to-do-list in OneNote, you can convert it to various tasks with deadlines on your calendar.
Inbox De-Clutters Itself
In a world full of unwanted spam, Microsoft and Google are offering machine-learning technology that separates the important emails from the junk. Google has the "Priority Inbox" and Microsoft is rolling out its own version called "Clutter". Clutter takes all the rules you have set up for your inbox and then trains it by marking certain messages as clutter. Then, it automatically moves less important messages into the Clutter folder for you to read (or delete) later. This allows businesses to focus on the most important messages without having to sift through the many distractions.
See why small and midsized businesses are choosing Office 365 in our eBook. Get your copy below.