By: Kelser on April 16th, 2015
Microsoft Office 365 vs. Google Apps for Business: Why Microsoft Office 365 Is Better Than Google Apps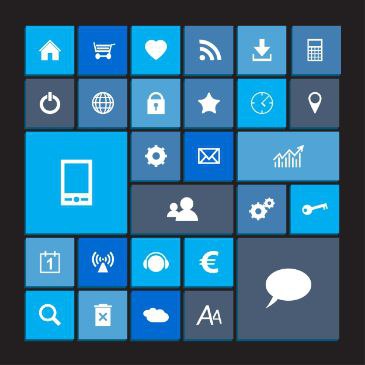 There are two monoliths in the tech industry, Microsoft Office 365 and Google Apps, and each suite is contending for your business. Both of these companies have different perspectives regarding their productivity suites.
Microsoft's Office 365 vs. Google Apps for Business
Microsoft's Office 365 combines the familiar desktop Office applications with browser-based versions of the software, and they also offer a bunch of other services to Office 365 subscribers. On the other hand, Google Apps is almost purely an online phenomena, offering most of its apps through online access. In this blog post we will discuss the features and functionality of the apps in both Microsoft Office 365 and Google apps, allowing you to make and informed decision about which best meets your requirements.
Word Processing
Does your staff need word processing software for the creation of complex documents? It's an important question, as the choice between Microsoft Word and Google Docs depends on how many features you need.
Google Docs is acceptable for basic word processing; taking notes, writing business letters and simple report creation; however, users will find that Google Docs leaves a lot to the imagination in regards to big, complex documents. If you don't believe us, attempt to open a graphic-heavy, 40-60 page document with tracked changes, and it's likely that your browser will crash.
Years ago, Google Docs had a distinct advantage over Microsoft Word, with the ability to collaborate on documents; however, now the online version of Word allows multiple writers to edit the same document.
Simply put, Google Apps cannot effectively handle enterprise workloads, while Microsoft Office 365 has the ability to meet all of your productivity demands.
Email
On a majority of Microsoft Office 365 subscription plans, your employees will have the option of using a webmail version of Outlook or a desktop version of Outlook 2013, if they prefer. Outlook has been a successful option for leading businesses for decades, offering features that Google cannot match. Some of the main benefits include the option to take notes in meetings (they will stay associated with the event in your calendar), easy functionality of finding free time slots for meetings, and a wide variety of options for setting systems that automatically shuffle incoming messages to certain folders. At the same time, Outlook's design and functionality can seem busy to younger professionals.
Why Is Microsoft Office 365 Better Than Google Apps For Business?
| | | |
| --- | --- | --- |
| FEATURE | OFFICE 365 | GOOGLE APPS |
| EMAIL | Outlook, 25GB mailbox per user, 25MB attachment maximum | Gmail, 25GB per user storage, 25 MB attachment maximum |
| CALENDAR | Outlook | Google Calendar |
| PRODUCTIVITY SOFTWARE | Office Web Apps Online, Desktop Office | Google Docs Online |
| DOCUMENT COLLABORATION | In Office via Sharepoint | Google Docs, Cloud Connect For Office |
| STORAGE | 10 GB for SharePoint sites plus 500MB/user | 1GB/user Docs storage; 10GB plus 500 MB/ user for Sites |
Final Thoughts
We hope that we didn't come down to hard on Google Apps, as we know that plenty of businesses have operated using Google Apps for years. It's just this simple: Google's online suite is not as powerful as Microsoft's Office desktop.
Kelser | Microsoft Office 365
Kelser can also manage Office 365 for you! We provide support for the day-to-day administration of your Office 365 environment, covering all features of Office 365 (Exchange, SharePoint, and Lync) and integration with client devices, including iPhone and Android devices.
To learn more about how Office 365 can help, talk to a Kelser technology consultant or click here.
Check out our Office 365 eBook for more reasons why small and midsized businesses choose Office 365.