Why Should My Business Migrate To Microsoft Exchange Online?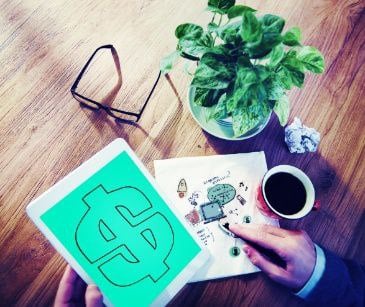 Microsoft's Exchange Online provides businesses with reliable email services, calendar software and robust contact management capabilities. Throughout the early 2000's, businesses needed to install the Microsoft Exchange Server on a physical server. This process required either extensive in-house maintenance, or an outsourced service provider. Since Exchange Online does not require in-house maintenance, you can cut costs and better utilize your productivity.
Exchange Online also offers unprecedented flexibility, as you can access it as a standalone service or as an integrated option with an Office 365 subscription.
While these benefits are intriguing, there are many businesses that are used to hosting and managing their Exchange server in-house. If you have a method that works for you, why bother switching? Continue reading to discover how you can improve your business by switching to Microsoft Exchange Online.
Boost Employee Productivity
With a single sign-on, your employees can access shared email, calendar and contacts. Microsoft's geo-redundant servers are backed by a 99.9% uptime guarantee, which allows for high availability and less downtime. Also, with an improved interface, you can enhance user experience and accessibility.
Reduce Costs
Exchange Online features a simple per-user monthly fee that presents a comprehensive messaging solution. You can trim your business's management hours and cut maintenance and cost of on-premise exchange servers.
Bolster Security
Microsoft Exchange Online has built-in antivirus and spam filtering, offering you the ability to preserve your data with enterprise-grade reliability, continuous data back up, disaster recover capabilities, and a strict privacy policy. We know that many businesses spend countless resources on in-house data protection; however, it is important to remember that data is vulnerable to software issues, computer failure, fire, and theft.
Exchange Archiving, Large Mailboxes, And Retention Policies
If you migrate to Microsoft Exchange Online, you can take control of your storage and compliance demands with flexible and powerful retention policies. Empower your users with an in-place archive and large mailbox to allow them the flexibility to retain email in their primary mailbox, or to archive items.
IT Has More Control Over Resource Allocation And Maintenance
Exchange Online offers intuitive cloud-based management tools in a central location. You will have web-based access for configuration and the administration of Exchange Online services, which include:
Mailboxes
User Settings
Distribution Lists
Company Settings
Your will have greater control over resource allocation and maintenance, allowing your IT department extra time to focus on customer service, instead of infrastructure needs.
Kelser | Microsoft Exchange Online
As you have learned, Microsoft Exchange Online protects your businesses' data and promotes employee connectivity with reliable secure access to email, calendar, and contacts. Kelser can help you transition from your on-premise or hosted email solution to Office 365. Kelser knows how to ensure a smooth conversion while making sure that business-critical functionality is maintained. We also know how to help you to further leverage Office 365 within your organization so that you can save additional costs.