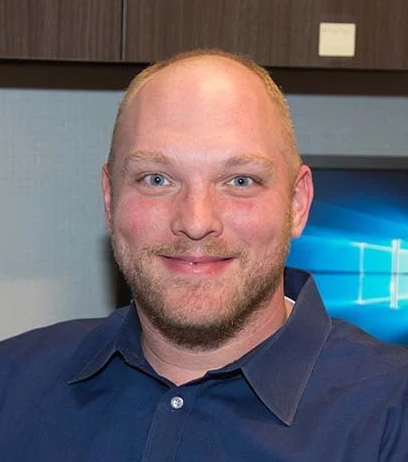 3 ways to finance your IT purchase
IT Lifecycle Management | Executive Consulting | Working with Kelser
You've consulted with an IT firm or managed service provider (MSP) and decided that a technology refresh could help your business.
Your old Windows 7 workstations are limping along anyway and were creating security concerns on top of that. By switching from desktops to laptops you're also meeting the needs of your more mobile workforce.
But what now? You're staring down a 30-workstation hardware refresh all at once. You already know that it's a valuable and worthwhile investment. You're just not sure what your options are for funding this IT purchase.
You're not alone in having these kinds of thoughts at this moment. Across my nearly two decades in finance and as Kelser's vice president of finance, I've worked with a ton of businesses that are where you're at right now. I've helped them navigate those unknowns to get them where they need to be.
We're going to cover the three typical funding options, including a newer option specific to devices, and some general things to expect. Though I'll be covering this through how we operate at Kelser, aspects of this will likely be similar at other IT firms and MSPs.
Option 1: Cash, Check, or Wire/ACH
The old saying that cash is king certainly applies here. The most straightforward way of funding your IT purchase is with the cash you already have on hand being paid directly to your IT partner. This makes paying via cash, check, or wire/ACH a good option for virtually any company.
You pay for your purchase once the product is delivered or work is completed in a single lump sum. In my experience, this is most commonly done by check or wire/ACH.
What you need to pay by Check or Wire/ACH
This information is typically covered during your onboarding process with your IT partner. Cash is straightforward so we're not going to spend extra time on that here.
As part of the onboarding process, or even before it, your IT partner will likely have you complete a credit application. This should be expected regardless of the type of payment you intend on making and is a standard practice.
You may not have to if it's a very small project like a single computer repair or purchasing some accessories.
Every IT firm will handle its credit application process a bit differently. Some may still need a hard copy faxed over while others have almost completely touchless online experiences.
When paying by check, your IT firm will provide you with information on who to make the check out to, where to send payment, and payment remittance. Some companies may have you send it directly to or drop it off at their office. Others may have a separate address like a P.O. box or lockbox where they receive payments.
When paying by ACH/wire, your IT partner will provide you with their banking information for electronic funds transfer.
What are the payment terms for check or wire/ACH?
Payment terms for check or wire/ACH payments will vary by company. In the case of Kelser, all our terms are net 30.
If you're unfamiliar with net 30 terms, it means that payment is expected in full within 30 days of the invoice date.
Common mistakes to avoid when paying by check or Wire/ACH
When paying by check or wire/ACH, the only things I've seen that can sometimes go sideways are due to human error.
For example, making a check payable to the wrong person or company, the wrong amount, and sending it to the wrong address.
Specific to wire/ACH, not entering account information or payment totals correctly. If you accidentally flip a number in the account information, your payment will still likely go through, just not to the right company.
Option 2: Getting a finance or lease agreement from a lender
The other more common option for funding your IT purchase or project is to obtain a lease or finance agreement from a financial institution. Limits, minimums, terms, and rates will all vary between lenders so I can't speak to each one specifically.
In my experience, I've seen lenders have financing options available for purchases of $5,000 or more. However, that can vary by institution based on their policies, promotions, and other factors.
This method tends to be a better fit for companies that:
Don't want to or can't payout that one lump sum
Want more cashflow
Want different payment term options or schedules
If you're looking for more repayment term options, sometimes a lender will have more flexibility in the options they can provide to meet your needs.
I've seen clients who have all sorts of payback terms with their lenders including monthly and once yearly payments. This can help you break down that single purchase or project lump sum into payments that may be a better fit for you. By breaking down that total into smaller, regular payments, you'd also be creating more cash flow for your business.
There are so many different types of financing plans and options that lenders offer that I can't cover them all here. However, if you want to go the finance or lease agreement route, work with your IT partner as they can help you find the best rate and terms for your needs.
How your IT provider can help you get the best terms for your purchase
Your IT partner has already worked with lenders as well as other businesses like yours in this same scenario. They can help you navigate what can sometimes be a tricky process to ensure that you don't make any costly mistakes along the way.
For example, your IT partner may have relationships with vendors that have financing capabilities and may be able to give you the best terms. I've seen it firsthand with our clients at Kelser.
Let's take the laptop refresh example from earlier in the article. You're buying 30 new HP laptops as a part of your technology refresh. HP is a vendor that has a financing department and, speaking as Kelser in this example, we have a good partnership with HP.
I've seen vendors many times come back with the best terms in those situations since you're buying their hardware and your IT partner has an established relationship with them.
Other differences when paying via a finance agreement vs. check or wire/ACH
There are some other differences when going the finance agreement route compared to paying by check or wire/ACH.
One is that you wouldn't be paying your IT partner directly. Once you've agreed to terms with a lender, you would provide your IT partner with their information so they can set up payment. Once your purchase has been delivered, services rendered, or project completed, your IT partner would notify your lender.
Your lender would then send you a document where you would acknowledge that the project has been completed and that they can pay your IT partner. Then, based on your agreement with your lender, your repayment would likely begin according to your agreed-upon terms.
Option 3: Device-as-a-Service
A newer option for funding a project like a workstation refresh is device-as-a-service (sometimes called DaaS).
This differs a bit from the other two funding options because it's a separate service but it's worth mentioning in the scenario we presented.
With device-as-a-service, you lease hardware like desktops, laptops, and mobile devices as a part of a plan with a managed service provider (MSP). The MSP covers the entire lifecycle of the devices from procurement, imaging, and pre-staging through the ongoing support of the devices and secure asset disposition at the end of its lifecycle.
It is closer to a leasing model in that you don't own the hardware but rather are paying for the use/access of it. You would pay a single monthly fee based on the number of devices on your plan. This makes it more scalable than the others if you need to expand your hardware inventory quickly but don't want to own the equipment.
The additional benefit of device-as-a-service is that you also have the managed support of those devices baked into your monthly payment. This means you don't have to worry about covering them for troubleshooting or end of life concerns.
From a payment perspective, the experience would be very similar to the previous financing example.
Who offers device-as-a-service solutions?
Not every vendor offers device-as-a-service plans and not every IT partner will either. You'll typically need a managed service provider to carry out a DaaS agreement for you as opposed to a break/fix or IT firm. If you're not sure about the difference between them, we've covered that extensively in another article.
As an MSP, some of the vendors that we've seen support a DaaS agreement are HP, Dell, and Lenovo but this is not an exhaustive list. Device-as-a-service has been gaining popularity and more vendors are continuing to enter the space.
Don't be afraid to ask for guidance when funding your technology purchase
Whether you're working with Kelser or another IT partner, don't be afraid to ask for their guidance on what's the best way to fund your IT project.
At Kelser, we help our clients achieve their business goals through the power of technology. That's to say that technology is a tool we use to help you reach your business goals and keep moving forward to the next one.
With a true technology partner or MSP like Kelser, they'll know your business inside and out as well as how to finance this type of work. This puts them in a great position to guide you not only on this project but for future business concerns and options down the road.
If you're a current Kelser client, about to become one, or a business in New England that has some specific questions about some of the things covered like device-as-a-service, please reach out to us. You'll be connected with a specialist that will listen to your business or technology concerns and then help determine what the next best steps for you will be.