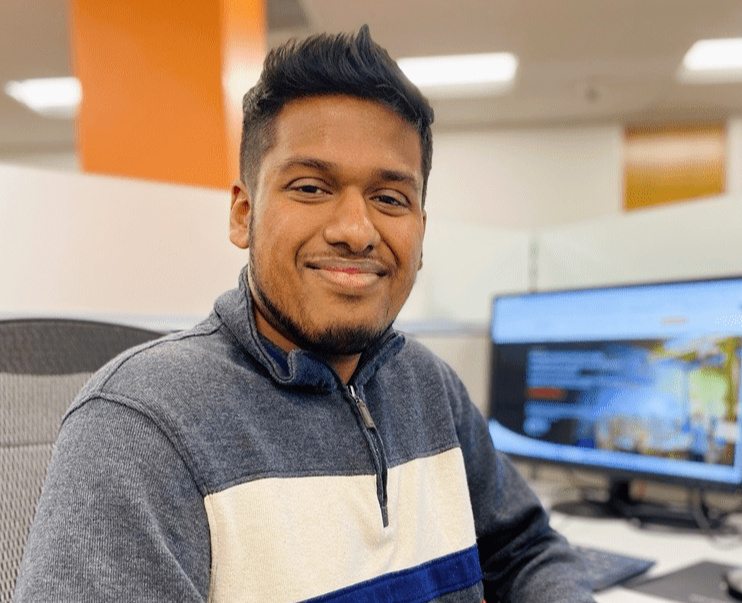 IT Budgeting: A Planning Guide
Whether you are preparing an IT budget for the first or the 100th time, you are likely looking for tips to ensure that you maximize resources, avoid costly surprises, and develop a technology budget that aligns with your organizational goals and strategy.
In this article, I'll explain best-practice budget tips and strategies you can use to effectively create and manage your technology budget.
Part of my job as a virtual chief information officer is to work with business and technology leaders developing IT budgets that are well planned and comprehensive to minimize surprise costs and maximize efficiency.
You can use this article as a comprehensive guide when planning your IT budget. It will ensure that you don't miss any of the key factors you should be considering when preparing your technology spending plan.
Why Is IT Budgeting Important?
All budgets are important, but without the appropriate resources to support your technology infrastructure, your business could grind to a halt due to inefficient, outdated, and unsafe devices and practices.
The ability to accurately prepare and maintain your technology budget is necessary to avoid unexpected and unpredictable expenses.
Identifying Key IT Budget Components
Knowing which factors to think about in the budget planning phase will make the whole process easier and more comprehensive.
1. Goals, Objectives & Priorities
Many times, IT leaders consider the technology goals and objectives of the technology organization. While this is a good first step, it isn't enough.
Consider the larger, strategic goals and objectives of the entire organization when planning your IT budget.
For example, do plans call for business expansion? Whether you are adding new locations or employees, these factors need to be considered when planning your technology budget and remember to consider infrastructure changes that may also be necessary to meet the increased demand.
---
Related article: Align Your IT And Business Strategy: Why It Matters, How To Do It
---
For businesses that experience seasonal or ongoing growth, scalable solutions can provide just in time technology so that you have what you need but aren't paying for it when you aren't using it.
Replacing a server? Will you be keeping your server on-prem or migrating from to a cloud-based server? Consider the purchase and maintenance cost differentials and physical needs associated with each product to avoid surprises.
Need more comprehensive licenses to meet contractual or regulatory compliance requirements? Looking to apply for cybersecurity liability insurance or need to budget for a vulnerability scan or penetration test?
---
Related article: What's The Difference Between A Vulnerability Scan & Penetration Test?
---
To create a budget that works and that will effectively cover your technology spend, you must understand your business goals and objectives.
2. Current State
What is the current state of your IT devices and infrastructure elements (servers, switches, etc.)?
Are items still covered under warranty? When do the warranties and support expire? Can the warranties be extended? Are there lingering performance issues that need to be addressed? Do you need to budget for new equipment?
3. Support
An organization's size as well as the age and complexity of its infrastructure and devices directly impact the amount of support needed.
Small businesses with equipment that is still under warranty might only need routine support, while larger enterprises with more employees and a more complex infrastructure with a combination of newer and older equipment may require more extensive support.
Make sure to include a line item proportional to the level of support that reflects the needs of your organization and devices.
4. Future Plans
Try to budget out more than one year. While it's important to plan for the near term, ideally you'll also be able plan for the long term, including a systematic refresh of devices and infrastructure equipment.
Proactively planning for and scheduling your equipment replacement will mean that you have what you need in place before your equipment fails, keeping things up and running for your business.
5. Efficiency
Make sure your current and future technology plans will maintain or enhance the efficiency and productivity of your business and meet the needs of employees and customers.
Factor in money for training, software, licenses, and helpdesk services (as well as hardware efficiency upgrades) to ensure that your technology empowers your workforce and keeps your business infrastructure safe, available, and efficient.
6. Security
Cyber threats change daily. Make sure you have the latest security tools and that you have implemented them effectively to keep your business safe from unauthorized access.
In addition, consider providing ongoing cybersecurity awareness training for your employees. This tool is one of the most cost-effective and under-used security tools out there. Empower your employees to understand the latest threats and know what to do if they spot something suspicious.
---
Related article: What Is Employee Security Awareness Training? Do I Need It?
---
What's The Bottom Line?
Every business has unique needs and challenges when it comes to technology and infrastructure. After reading this article, you know the common factors to consider when planning your IT budget.
When you factor in the organizational goals as well as the strategic technology goals and look at the near and far term, you end up with an IT budget that takes everything into account.
It's important to align your organizational and technology goals as part of your budgeting process.
Remember to account for the current state of your infrastructure, the amount of support you expect to need, long-term technology goals (including equipment refresh costs), efficiency enhancements and costs, and security improvements.
This comprehensive planning effort reduces surprises and unexpected costs, minimizes downtime, and ensures your technology budget is aligned with the demands and goals of the entire organization.