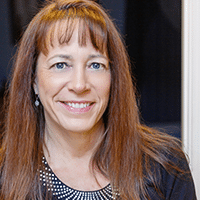 Align Your IT Budget & Business Strategy To Yield Success
In today's global economy, the IT infrastructure is the backbone of any successful business.
IT plays a critical role in supporting big-picture organizational strategy, which means that the future success of any organization and the accuracy of IT budget planning are directly linked.
To effectively provide the infrastructure that supports overall team goals, the IT budget needs to be sized appropriately and include the technical resources necessary to ensure that your network is always efficient, available, and secure.
Without the appropriate IT infrastructure to support your business strategy, an organization's ability to successfully achieve its goals can be limited.
Wondering how aligning your IT budget and business strategy will contribute to the overall success of your organization?
After reading this article, you'll have a thorough understanding of why IT budgets are important, how they help organizations guarantee success, and why alignment of business strategy and IT is critical.
3 Reasons IT Budgets Are Important
It goes without saying that all budgets help people track financial resources and expenses. Because they provide a roadmap based on your priorities, no two budgets will be the same.
But, no matter what your priorities are, a budget helps you plan and make more informed financial decisions.
When it comes to IT, a budget is important for three reasons:
IT expenses can be significant, so you want to have a plan to cover both the expected and unexpected costs relating to your users and your network. Nobody likes surprises, especially when they involve money.


IT expenses are an investment in the growth and resilience of your business. You want to be sure that your business is positioned to successfully achieve future goals. A budget helps you track the return on that investment.


In the day-to-day flurry of business, many organizations lose track of the age of their equipment. Things go along fine until, for some reason, they grind to a halt. When your long-term budget planning includes replacement expenses, you minimize surprises.
Whether the stoppage is due to a drive failure, network card that dies, security issues with aging devices, maxed out server capacity, or something else, the damage is done and recovery will take time and money. Build-in funds for necessary upgrades before a crisis strikes.
How Do IT Budgets Help Organizations Guarantee Success?
When your IT budget and organizational goals are aligned, you'll be positioned for success. The budget will include the resources you need to achieve your goals.
For example:
If the organization plans to onboard 1,000 more customers in the next 12 months, the IT budget should include all of the resources necessary to guarantee that the infrastructure can be ready and available to accommodate the extra throughput. You may need to upgrade a server. Better to have thought through the IT requirements and costs in advance.


Planning to eliminate a physical site and have the affected employees work from home? Make sure that the costs of additional equipment, licenses, and maintenance are rolled into the IT budget.


Adding more brick-and-mortar locations? How will the locations talk to each other? Do users need to be able to send a document to a printer at a separate location? Do they need to share documents? What are the associated IT costs?
Planning the necessary budget (and logistics) beforehand ensures smooth transitions and positions the organization for success.
The Value of Ongoing IT Budget Review
All organizational budgets are typically prepared a few months before the beginning of the organization's fiscal year. Having said that, effective budgeting is not a "one-and-done" process.
Keep tabs regularly on how your expenses are tracking in comparison to what you budgeted.
What is costing more than you expected? What is costing less?
What do you wish you had more capacity to do? Do you want to move to the cloud? What additional expenses will you incur? What expenses, like on-prem server hardware and maintenance, will go away?
Where can you achieve additional net savings by implementing more recent technology?
Need to bolster cybersecurity? What is the most cost-effective way to do that?
You might find that you didn't budget enough, or that you budgeted too much.
Maintaining an ongoing list of necessary improvements will make upcoming budget cycles easier and more effective. Again, anticipating expenses is always better than being surprised!
The bottom line is that no matter where you are in your fiscal year, it's never too early to start thinking about how you can leverage your IT to successfully achieve business goals.
Ready To Align Your IT Budget & Business Strategy?
We've talked about the value organizations realize when they align business strategy and IT budgets.
At this point, you may be wondering what to include in your IT budget. You may be wondering if your IT budget is poised to successfully support your business strategy.
You also may be wondering how you can get predictable IT costs with no surprises. Managed service providers (MSPs) can work with your organization to identify and implement solutions that support your business strategy.
Find out what MSPs do and the strategic services they provide to keep organizations like yours moving forward in a safe, efficient way. Read this article: What Does A Managed Services Provider Do?