By: Kelser on September 16th, 2015
Basics of Open-Standards Based Networking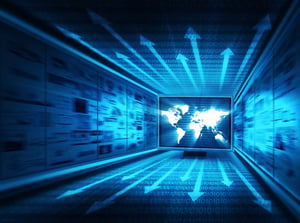 Open-standards based networking and network security means making a conscious choice to move away from a single-vendor to multi-vendor network. These multi-vendor networks rely on open standards for their interoperability.
Reasons to opt for open-standards based networking:
Innovation
It can be hard to innovate your network and network security with a single vendor as closed standards restrict your options. The increased selection of network security products with open standards means that your business needs and strategies dictate your infrastructure improvements—not your single vendor's product development pipeline.
Cost Effective
A single-vendor strategy can get pricey. With open-standards networking you can shop around for parts, while comparing quality vs. cost. If you have a closed environment you are at the mercy of your vendor's pricing because only their standards will operate in your environment.
Best of Breed
Very few networking vendors are best of breed at everything. By going with an open-standards strategy you don't have to sacrifice quality in one area of your network just to achieve best-of-breed in another. You aren't constrained by a single network security product line.
Drive Competition
When you use open standards you force vendors to compete for your business. This not only fosters competitive pricing but also competitive service agreements.
Drawbacks to an open-standards based network:
The choice between closed and open standards networking still exists because neither solution is entirely perfect. Open standards offer you best-in-breed options, foster needs-based innovation and can be more cost effective. They do however have some drawbacks:
A single-vendor strategy tends to earn you better customer support. Customer loyalty means big money for them, so they invest more in the servicing of single-vendor clients.
While acquisition costs for open standards can be lower, the operational costs may be lower with a single-vendor solution (however this isn't always the case, so feel free to call us to discuss your specific environment details).
Single-vendor, closed networks can offer less complexity, which can be easier to administer.
Here at Kelser we've worked with clients that use open-standards networking and single-vendor network security solutions. Each one offers its own upsides and drawbacks, which is why we like to speak with each client about their specific needs and environments before recommending one solution over the other. Call us today for a discussion about which one will be better for your network.