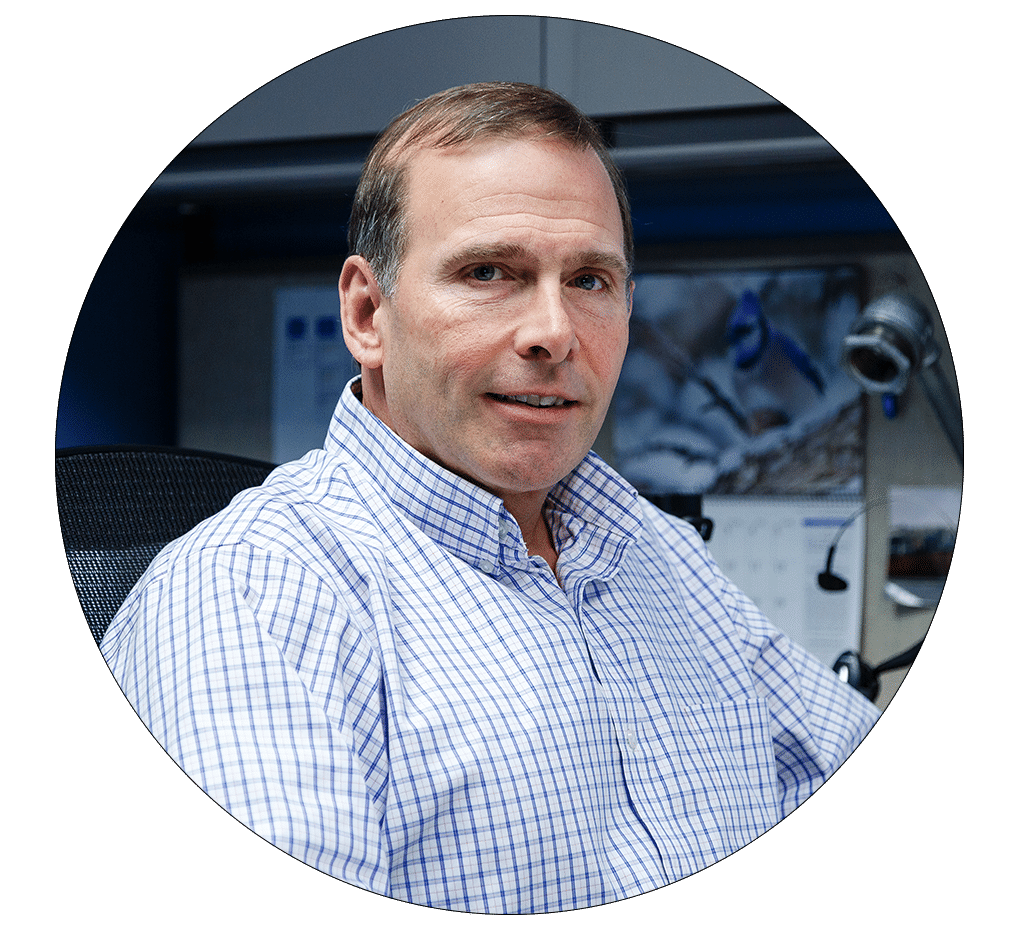 2021 Best IT MSPs In Connecticut, Massachusetts, And Rhode Island
Thinking of partnering with an IT managed services provider (MSP)? Want to know who are the best of the best in Connecticut, Massachusetts, and Rhode Island?
It can be overwhelming to pick the right partner, especially when your IT MSP plays such a critical part in guaranteeing that your business is secure, efficient and available. There are a lot of providers out there, how do you decide which one to trust?
As President of Kelser Corporation, an IT MSP that offers a full complement of IT managed services for small- to medium-sized businesses (SMB) in the region, I'm confident that we can solve your IT issues whether they involve cybersecurity, efficiency, or something completely different.
That aside, we constantly measure ourselves against the best of the best and, as an SMB ourselves, we understand the value of knowing your options when choosing a strategic partner for your business.
We have people ask us all the time, "If you couldn't help us, who would you recommend?" We've put together this list of the best MSPs for SMBs in the region to help us and to help you.
This listing is based on the 2021 500 Best MSPs and Consultants list published by CRN Magazine, a respected IT industry publication for technology vendors, solution providers, and IT professionals.
The list has three categories. We focused on the MSP Pioneer 250 category since it lists MSPs who have "largely built their business model around providing managed services to the SMB market."
Here's an alphabetical list of the Top 10 (plus one) in Connecticut, Massachusetts and Rhode Island:
1. Canaan Technology
Location: Norwalk, CT
Since 2001, Canaan Technology has offered business IT services, cloud services, cybersecurity compliance, networks & wireless, telephone systems, consulting & staffing, digital forensics, video conferencing, security & surveillance cameras, cable certification, home automation, and audio/video.
2. CinchIT
Location: Worcester, MA
Founded in 2004, CinchIT supplies enterprise computer services, IT support plans, network security, backup/disaster recovery, strategic planning & consulting, cloud computing, and cybersecurity & compliance.
3. Cumulus Global
Location: Westborough, MA
Cumulus Global, founded in 2006, provides managed cloud services; email, communications & mobility; collaboration & productivity; security, privacy & compliance; cloud file, print, servers & storage; business continuity & protection; and LAN/WAN.
4. Datalyst, LLC
Location: Lakeville, MA
Founded in 2010, Datalyst provides services in managed IT, security, cloud computing, and business communication. The organization also features industry-specific services, data services, and hardware/software services.
5. Hubtech
Location: South Easton, MA
Since 2003, Hubtech has offered managed services (including infrastructure monitoring, help desk services, enterprise consulting, managed print, and asset lifecycle management), information security, client computing and mobility.
6. ICS Complete
Location: Auburn, MA and Endicott, Syracuse, and Ithaca, NY
ICS Complete, founded in 1986, provides services in managed IT, cybersecurity, unified communications, IT projects and managed print.
7. IT Support RI
Location: North Smithfield, RI
Since 2002, IT Support RI offers compliance, disaster recovery, employee productivity, network organization, managed IT, security, email and Voice over Internet Protocol (VoIP) phone system services.
8. Iuvo Tech
Location: Westford, MA
Founded in 2007, Iuvo Tech provides IT services including business continuity, cloud, cybersecurity, Develpoment/Operations consulting, IT support, virtula Chief Information Officer (vCIO), vendor management and unified communications.
9. Spark Technologies
Location: Rockland, MA
Spark Technologies, founded in 2016, features managed IT, cloud services, backup disaster recovery, cybersecurity, hosted/datacenter/virtual private network (VPN), managed help desk, mobile device management, and wireless and vCIO services.


10. StratusPointIT
Location: Natick, MA
Founded in 2006 as Spirinet Technology Services, StratusPointIT provides network operations and monitoring, cloud backup, business continuity and disaster recovery, security, advisory, and support services.
11. TBNG Consulting
Location: Milford and West Haven, CT and Warwick, RI
Since 2005, TBNG Consulting has provided network infrastructure, IT security, business continuity and managed IT services.
Choose The Right IT MSP Partner For Your Business
There's a lot that goes into finding the right IT MSP partner, but the results make it worth the extra work!
Qualities To Look For In An IT MSP
If you're in the process of hiring an MSP, knowing the right skills to look for is critical. Technical skills are obviously important, but what communication, creativity, problem, and other soft skills are equally important.
Remember What You Need
And, consider the unique needs of your business. What are your top cybersecurity concerns? Do you have infrastructure issues? Does your business have regulatory or compliance requirements? Can your server keep pace with current and future capacity?
At Kelser, we handle all of these issues and more for our IT MSP customers. We know it's a lot to think about, here are some answers to the frequent questions we get from potential customers. Hopefully, they answer some of your questions, too!