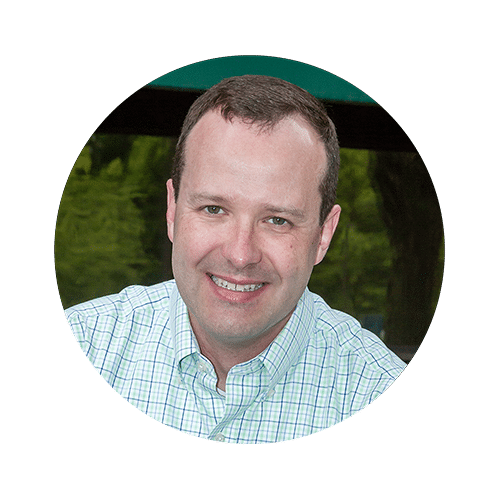 How IT Can Sell Managed Services to the C-Suite
If you're the IT director at your organization, you're likely the first one to see the need for managed services such as Cybersecurity-as-a-Service and Network-as-a-Service. However, it can be tricky to convince your boss, who may be the CEO, CFO, or COO, that outsourcing part of the company's IT to an independent vendor will be more than merely a new expense. Here's a step-by-step guide to organizing and presenting your thoughts on managed service providers.
What's Falling Through the Cracks? (And Why It's Not Your Fault)
IT staff is often aware of certain of their responsibilities to which they could be paying more attention. Cybersecurity and backup are elements of IT that aren't very noticeable until something goes wrong, so there can be a tendency to continually bump them for other priorities and hope that everything works out fine. That niggling anxiety that something catastrophic could happen can eat away at you when you know you're the person who's ultimately responsible.
However, an inability to stay on top of cybersecurity or business continuity and disaster recovery isn't a sign that you're not doing your job - it's an indication that you need to delegate. We have yet to meet an IT director who willfully ignores cybersecurity. More often, the IT director is a generalist who has the best intentions to put robust cybersecurity measures in place, but something else always comes up.
Addressing this problem in an upfront way with your superior can be liberating. If nothing else, it shifts some of the responsibility if something does go wrong because you voiced your concern in advance. In addition, you and your boss can often find common ground on strategic IT initiatives that could move forward if some of the day-to-day work is delegated to a managed services provider.
---
Are IT Managed Services Right For Your Organization?
---
What Is the Best Use of Your IT Expertise?
In addition to focusing on what isn't getting done, it can also be useful for IT managers to look at what would be possible if a managed service provider (MSP) were part of the organization's overall IT picture. A good place to start is to look at your own strengths. What are you best at and what do you know the most about? What could you accomplish if you had more time to focus on that?
Most companies have some specialized IT needs specific to them or their industry. Medical offices, for example, deal with electronic health records (EHR), while auto dealers have systems for managing inventory and repairs. Whatever skills you have that are distinct to your company or industry are likely the most valuable to your organization.
With the development of Everything-as-a-Service, it's now possible to outsource all of the routine IT tasks of the business such as cybersecurity, backup and disaster recovery, networking, and wireless. This frees up internal IT staff to focus purely on technology that gives their company a competitive advantage, rather than merely keeping it operating.
IT Never Takes a Vacation, Though You Hopefully Do
Unlike certain other job functions, IT managers can't simply get ahead on work in advance of time off or catch up when they get back. Since technology is so vital to every company these days, the technology needs continue whether the IT manager is at work or on a tropical island.
Looking at how things work while you're out of the office can be useful toward helping your boss understand how much more stable the company's IT will be if it doesn't rely so fully on any single person. In fact, many of our managed service engagements begin with a client hiring us to fill in when their IT manager is out, or to be on-call for emergencies or troubleshooting.
Starting the Managed Services Conversation: A Template
It can be intimidating to march into your boss's office and ask for a budget for a new vendor to support the work you do. Sometimes, sending an email in advance can help get things started, but even sitting down to write that email can be a little overwhelming. We went ahead and put together the following annotated template, all or any of which you're welcome to use.
Hi [Boss],
It's been very exciting working on [project] with [co-worker] recently. [Kicking things off with something positive, even if only loosely related, shows your enthusiasm. If you can tie back to this later, all the better.]
I've been thinking about our overall IT structure. As our company has grown, [subtle reminder that you've been with the company for a while and helped it get where it is today] and technology has become an increasingly important part of what we do, I'm finding it difficult to devote sufficient time to certain crucial activities such as [cybersecurity]. In addition, the work required to maintain our [network], keeps me from being able to unlock all of the potential of [techy thing everyone is excited about at your company right now] in order to achieve [major company goal].
Would it be possible for us to find time to explore the possibility of bringing on a managed service provider? There are a number of well-qualified vendors in our area who could handle some of the more routine IT work, enabling me to [do something your boss feels is important, ideally relating to your example at the top of this email], which would more than offset the cost in the long term.
Thank you for considering this idea. Looking forward to discussing at your convenience.
Thank you,
[Chief Engineer Miles O'Brien]
Managed Services and Managing Sticker Shock
The idea behind managed services is to spread out the cost of hardware and labor over time so that, instead of a major outlay for, say, a complete cybersecurity overall, the cost is borne in a predictable, affordable monthly payment. Typically, this seems like a great deal to IT staff who understand what's involved in providing multi-layered cybersecurity or guaranteeing zero downtime for a data backup system.
Without that context, however, many c-suite executives find the cost surprisingly high. We find it's best to contrast the price of managed services with the alternative of hiring additional full-time IT staff. Once this discussion is open and everyone is looking at the situation critically, not maintaining adequate cybersecurity or backups is simply not a viable option for the business. These are issues that have to be addressed.
In most cases, managed services are not only the most cost-effective, but also the most effective way to handle routine IT needs. Managing servers is a great example. We manage servers for many clients of different sizes, and we're incredibly efficient at it, so the price reflects that. To handle it internally could require purchasing management tools, the cost of which we're able to spread across accounts. Business continuity and disaster recovery is another example - the necessary hardware and software are lumped into the monthly fee and we bring the management tools with us.
When comparing hiring a MSP to a new employee, it's also important to consider that finding talented IT staff is difficult right now. In addition, managed service providers can scale to meet you at your level of need without having to worry about laying someone off if things go quiet or hiring quickly if technology needs suddenly escalate.
Managing an MSP Strengthens Your Position in the Company
When considering advocating for bringing on a managed service provider, IT professionals sometimes wonder how this will affect their position in the company. The fear is that this new partner could reduce your value in the eyes of company leadership.
There are a couple of ways to weigh this concern. First, how would your value diminish if the thing you're not taking care of were to blow up in a really bad way? Bringing on an MSP shares responsibility and insulates you from disaster. Second, assuming your company has good leadership, they'll be able to see that you're acting for the overall good of the organization. This is much more likely to help you advance than taking on more than a single IT professional can reasonably handle.
We certainly can't speak for all MSPs, but we pride ourselves on working with internal IT staff and supporting them. This Hartford Business Journal article highlights our relationship with one such jack-of-all-trades IT manager, Rich Shemanskis of Empire Industries (pictured above), who we initially worked with to help recover from a ransomware attack and is now one of our Cybersecurity-as-a-Service clients.
In many cases, the IT director is our main contact with our clients, so the last thing we want is to alienate that person. Often, we're pleased to see that successfully managing an exterior vendor gives the IT managers we work with greater clout in their organization and greater confidence to do what they do best.
Please reach out to us any time to discuss your particular situation and how we can potentially supplement your work.