HPE 3PAR: The Smartest Storage System is Getting Even Smarter
With Hewlett Packard Enterprise's recent announcement that it will soon be bringing the ground-breaking InfoSight technology to its 3PAR StoreServe, the value of HPE's recent acquisition of Nimble Software is more clear than ever.
The move means InfoSight will soon be available across a full portfolio of HPE data solutions: from systems for small businesses all the way up to the largest enterprises. This makes HPE's storage portfolio the most complete in the industry.
Since InfoSight learns by analyzing data from its installed base, it's about to get a whole lot smarter.
3PAR Who?
Companies running medium-to-large mission critical systems (or who have vendor requirements) often look to 3PAR StoreServe. What is 3PAR storage? 3PAR storage models can use both speedy flash memory and inexpensive spinning hard-drives, for optimal speed at a low cost, and without skimping on reliability: these arrays offer guaranteed 99.9999% reliability (that's six nines!).
The system offers advanced storage management and automatic provisioning: it has the smarts to dynamically manage storage (both flash and spinning media) automatically, bringing the best balance of performance and availability at all times, so your IT department can spend its time on higher-value tasks. All this tech has made 3PAR StoreServ the #1 choice for large and medium-sized companies.
The only thing missing was InfoSight.
InfoSight was originally only available on HPE's Nimble line of storage solutions. While Nimble storage offerings are impressive in their own right, they're not for all customers. Some organizations already have an investment in 3PAR or have specific use-cases that make 3PAR a better fit. Now these customers will also be able to benefit from advanced InfoSight analytics.
---
Infowhat?
InfoSight is a storage analytics system that lives in the cloud. It is constantly gathering and analyzing data from millions of sensors in the thousands of systems using it. Through advanced machine learning algorithms, InfoSight adapts and discovers new patterns to help it work more efficiently.
It is, to quote the Terminator, a learning computer.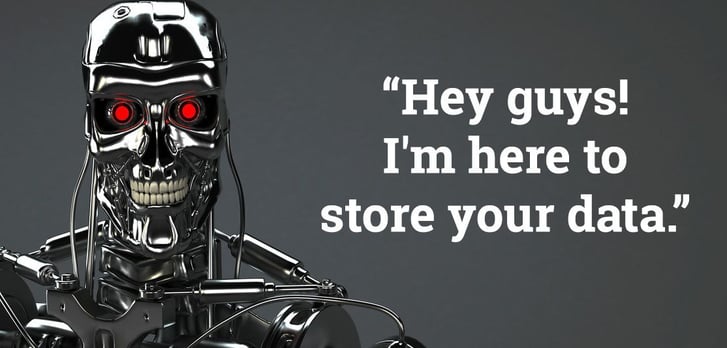 Instead of trying to save John Connor, InfoSight's sole purpose is to help you store your data safely and effectively. With its vast and ever-growing knowledge of data storage, InfoSight can look into your system and offer surprising insights into its health and performance.
What's more, it can predict and resolve problems before your IT department is even aware of them - InfoSight's machine learning allows it to automatically detect and fix 86% of problems that arise in the systems running it.
To take one example, InfoSight recently noticed that systems with certain configurations triggered a subtle bug in a new software release. It can be a slow, manual process for IT to determine whether their systems are affected by a problem like this (assuming they even know about it). InfoSight, however, rapidly identified affected systems and notified IT staff, allowing them to quickly resolve the issue.
These advanced, predictive analytics will make 3PAR and Nimble the new Terminator of data storage. With InfoSight's data collectors pointed at one of the most popular storage solutions on the market, InfoSight will have more data to draw on than ever before, allowing it to predict and resolve more issues, faster. This synergy means all systems running InfoSight will benefit from bringing the platform to 3PAR.
This is one more in a long line of exciting innovations from HPE over the last several years. At Kelser, we believe that HPE storage solutions really are the gold standard in the industry - our close partnership with HPE allows us to develop the best solutions for our customers, and to prepare their infrastructure for the future.
With InfoSight's dramatically improved visibility and intelligence in your environment, those endless "loading…" screens will be terminated.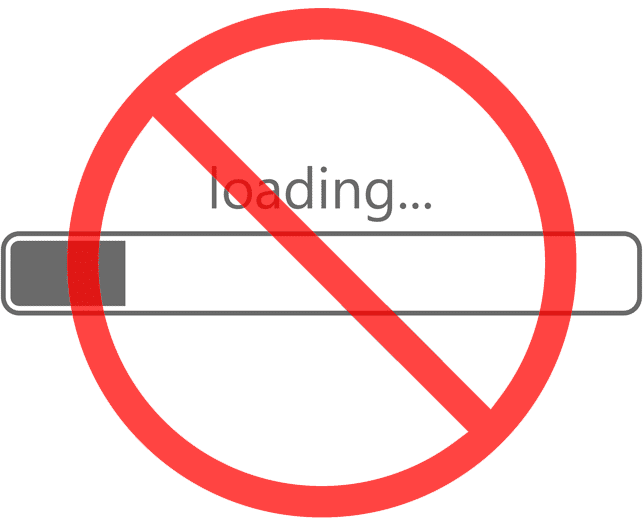 If you've experienced a slowdown and suspect storage performance is to blame, talk to us about how InfoSight can help.
---