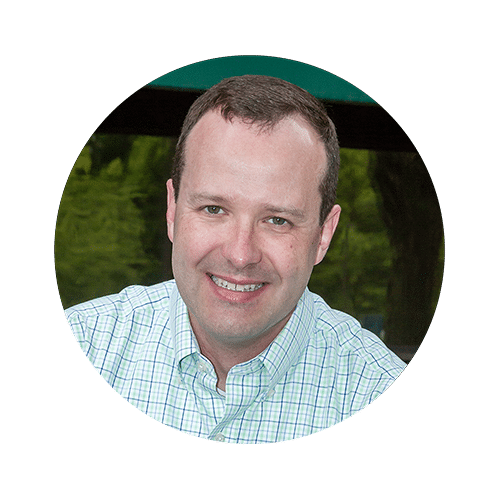 Why You Need an IT Consultant
Why you need an IT consultant is the same reason why you need innovation at the workplace—the sustained protection and growth of your company.
In a fast-paced world of increased consumer choice and quick-moving competitors, innovation through use of technology isn't just a nice thing to have; it's essential for growth.
Many organizations don't have the time or resources to achieve technological gains in house. They usually have other day-to-day responsibilities that consume their time leaving little left to think about innovative strategies to tackle their IT challenges.
Technology, when applied properly, doesn't just benefit the IT department—it helps every part of the business run more smoothly and achieve at a higher level.
For organizations that understand this, IT consultants and Managed Service Providers (MSPs) can bring immense value in the form of expertise, fresh perspectives, extra capacity, and industry specialization.
If you have ambitious company goals that require technology to implement, engaging an IT consultant is an absolutely necessary part for the growth of your organization.
6 Reasons Why You Need an IT Consultant
Cost vs. Benefit
Specialization
A Fresh Perspective
Clear Benchmarks
Highly Trained, Experienced, and Reliable
Relationship Building and Continuity
1. Cost vs. Benefit
One difference between a good company and a great company is how they view technology: good companies view it as a necessary cost center, while great companies view it as a source of innovation and continuous improvement.
If the cost of an outside IT consultant is viewed as an additional expense to an already costly department, your company falls into the former category. If the cost of IT consulting is viewed as an investment in your company's infrastructure, security, or knowledge base, you're on your way to the latter category.
The linchpin between the cost of consulting and benefit to your company is knowing your desired outcome before engaging in a business relationship. Are you weak in certain fields of study (like security) or particular verticals? Consultants are particularly adept at solving these types of issues because they tend to specialize in specific fields and verticals.
---
Are IT Managed Services Right For Your Organization?
---
Always ask for references and case studies in your vertical. (Note: At Kelser, we document and release case studies when appropriate, like these from the healthcare field. If you'd like to see other case studies from a different industry, please don't hesitate to ask.)
Another key consideration for hiring an IT consultant is to think through whether you need strategic or tactical support.
At the strategic level, expert consultants may move your existing pieces (infrastructure and resources) around in ways you never realized might squeeze extra productivity out of current machines or people. As long as the recommendations are rooted in helping you accomplish company goals, as opposed to the newest whiz-bang widgets and code-influenced decisions, you'll be in good shape.
Expert IT consultants should know a variety of strategies that will help move your organization forward within a given budget while planning for the future.
2. Specialization
The depth and complexity of IT is a foreign language to most executives and upper management. As it turns out, those who excel with desktop support may not have the knowledge or experience to build and run a datacenter, or advise on proactive security measures. The same basic reasoning applies to where you take your car for service—you don't take a Volvo to a Toyota dealership and expect the mechanic to be able to fix your problem.
At Kelser, we feel that IT consulting starts with objectives and moves into strategy and deployment after we achieve a firm grasp of the business. We also believe in inclusion, mentoring, and flexibility.
3. A Fresh Perspective
Expanding on the point above, an IT consultant with a different background than yourself can provide a new perspective for a problem your company is facing. Perhaps you don't have deep knowledge or experience in a particular field, like security. Or, nearly as common, you've been around the problem (and the potential solutions) so long you're not seeing the big picture way to solve it.
This is particularly true for cybersecurity, and as more businesses continue to operate in online, partner-based ecosystems, gaps in security need to be identified and closed.
And this isn't just an issue for security—other technological aspects of your organization may have similar gaps that result in lack of productivity or inefficiency.
4. Clear Benchmarks
In the corporate environment, projects and standard operating procedures can take on a life of their own, sometimes indefinitely until somebody asks, "What the heck are we doing this for? Where is the ROI?"
No quality IT consultant will work this way, as they should set clear benchmarks from the start as to where you're going and why.
For instance, the initial benchmark for a company is usually to check the health of your organization's technology in the context of goals. If cybersecurity is weak and the organization plans to add more partners in the coming year, gaps in security could be a major issue with closing deals with security-minded individuals and companies.
Setting benchmarks and measuring continuous improvement toward a goal is one mark of a quality IT consultant.
5. Highly Trained, Experienced, and Reliable
No doubt about this one—IT consultants aren't cheap and need the training and technical aptitude to back it up. But how do you judge that before you hire one?
Documented experience in the form of case studies are best to provide proof in terms of expertise and ability to get the job done, and the closer the work is to your industry or desired service, the better.
What's their track record look like? Do they have a history of completing projects on time and on budget? Kelser experts have been working to bring technological innovation to customers for over 35 years.
6. Relationship Building and Continuity
Communication can be overlooked in technical fields like IT, but it's just as important to getting the job done.
The ability to work in teams, delegate, cooperate, and build trust are vital to the success of an IT consultant. Look for consultants with a history of proactive communication and a defined structure for reporting. It's the consultant's job to be able to clearly explain the value they are providing to the company at any level—not just to the IT department.
In addition to communication, good consultants will actually get better the longer you work with them. Once they get to know your business inside and out and pair that with your vision for the future, they should be able to use their considerable expertise to get you there as quickly and efficiently as possible.
IT is the Tool, Not the Goal
To reiterate, technology and processes are not the goal—they are simply tools to get to the goal. You want IT consultants that speak in terms of your goal, not the tactics or processes that they specialize in isolation.
If you're interested in learning how partnering with an IT consultant can help your business's bottom line, take the Managed IT Services Quiz. Our Connecticut-based IT consultants have worked with hundreds of companies across all kinds of industries to help find the right Managed IT Service solution that's right for them.