IT in Connecticut: Questions to Ask When Vetting Cloud Providers
Modern Data Center | Workforce Enablement | Managed Services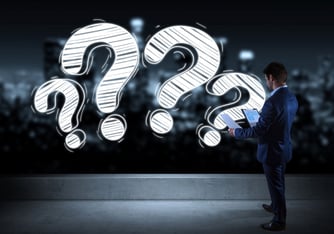 Selecting a cloud provider is more difficult than most assume. If you do not ask the right questions, you will likely be disappointed with the cloud provider's quality of service. IT experts in Connecticut has identified the best questions to pose to cloud providers:
Is the Helpdesk Work Outsourced?
If helpdesk work is outsourced to another group, you might not receive the support necessary based on your organization's unique needs and goals. The service level agreement should be detailed to the point that it includes the following:
A confidentiality clause
An insurance clause
A change of business clause to cover what happens in the event the cloud service provider merges with another company or is acquired
The location of the primary data, as well as data backups
Your organization's ownership of the data
Where Will My Group's Data Be Located?
Your sensitive data should not be stored on a third-party server. Nor should your data be stored in a location close to your headquarters. Your data must be safeguarded in an area of the United States not susceptible to the same natural disasters as your primary facilities.
Is There Insurance in the Event of a Data Loss or Power Outage?
Industry experts estimate 9 in 10 cloud providers lack insurance to protect client data. If your company's data stored in the cloud is destroyed or inaccessible and the cloud provider does not have insurance, your business could go under. So, do not tie your fate to a cloud provider that lacks insurance.
What is the Typical Total Downtime for the Services My Organization Needs?
The cloud provider in question should be able to predict anticipated downtime with reasonable accuracy. If the percentage is high compared to the competition, move on to the next candidate. IT experts in Connecticut can help you determine an acceptable amount of downtime.
Are the Cloud Services Being Re-Sold?
If the cloud provider does not own its equipment required for the cloud services or if the client is a re-seller of the cloud service, problems will arise in terms of who is responsible for support and service.
Are Data Security Policies Documented?
Cloud provider employees have the potential to improperly access your data, sell it, publicize it or use it to damage your organization in other ways. This is precisely why cloud providers should have highly detailed formal security policies in place to ensure the integrity of your data.
At Kelser, our IT experts in Connecticut can address your IT needs, questions, and concerns. We provide cybersecurity solutions, executive IT consulting, managed services, IT lifecycle management and many more. Contact us now for more information about our services.