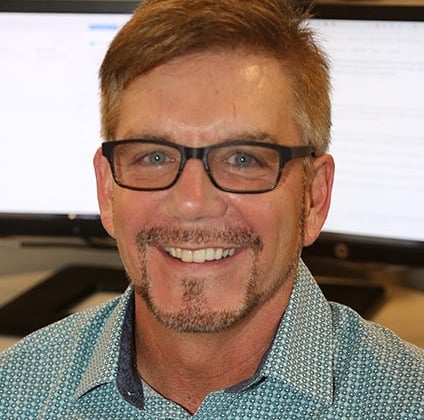 Adding An Employee To A Managed Services Plan? (What It Costs & Why)
When people are evaluating whether or not to work with a Managed Services Provider (MSP), the cost is a prime consideration. Responsible MSPs make sure that all costs are spelled out in the proposal so there are no surprises, but there is a wild card…what happens when you need to add a new employee?
At Kelser Corporation, we hear this question a lot and have helped add hundreds of people to Managed Services agreements for customers just like you.
In this article, I'll bring you behind the scenes and explain how this cost is calculated, what variables affect it, and a ballpark of what to expect. After you read this article, you will know with confidence how much it will cost to add an employee to your Managed Services plan, giving you the ability to plan ahead.
Let's get started.
What Will It Cost To Add An Employee To My Managed Services plan?
I want to address the cost issue right out of the gate. There are a lot of variables that affect the cost; we'll get to those in a minute.
In general terms, an employer can expect to pay anywhere from $100 to $500 to add an employee to their agreement. I know that's a wide range, so let me explain.
3 Types Of Costs When Adding An Employee To A Managed Services Agreement
When you work with an MSP, there are three kinds of costs to consider when you add an employee to your agreement: one-time fees, recurring monthly costs, and hardware allocation costs.
Here are examples of the kinds of costs that fall into each category:
1. One-Time Fees
When you add an employee to your agreement, there may be one-time costs that include things like: preparing the individual device with the software the user will need, establishing the permissions to access information on your network, establishing the username and password.
These are activities that are done once to prepare the device to do what the user will need.
2. Monthly Recurring Fees
Ongoing fees are the monthly fees you pay as part of your MSP package. These fees include things like licensing and management fees that are established in part by the number of "seats" (or users).
When you add an employee, this fee will increase proportionally. Conversely, if your employee count decreases, so will your monthly fee.
3. Hardware Allocation Costs
Many people use the term "new employee" to refer to someone new taking a job regardless of whether the job title previously existed or not. From an IT perspective, there are different kinds of "new" employee scenarios. Let me explain.
Existing Hardware Can Be Repurposed
There are two different scenarios in which your MSP may be able to repurpose existing hardware, saving you time and money.
Example A - New Employee Doing An Existing Job
When you hire someone new to do an existing job using the same device as a previous employee, existing hardware can be used.
In most cases, your MSP should be able to configure the workstation and access specifications remotely, eliminating the need for a site visit and reducing your set up cost.
Since the new employee is replacing an existing one, the total number of "seats" remains the same, so your monthly costs will not increase.
Expected Fees:
Minimal One-Time Setup Fee ($150-$250)
No Change To Monthly Recurring Fees
Example B - New Employee Doing A Newly Defined Job
You may have existing hardware that isn't being used due to the natural ebb and flow of the workforce.
Existing hardware (which already has some of the necessary software and applications installed) can often be repurposed to meet the needs of a new employee taking on a new job within the organization.
As in Example A, your MSP can do much of the imaging work remotely to set up this hardware for the new employee, saving you time and money.
Because this new employee is an additional member of your staff, your MRR will increase proportionally to accommodate this growth in your total number of "seats" (or users).
Expected Fees:
Minimal One-Time Setup Fee (average fee $250- $500)
Monthly Recurring Fee ($105.00 for additional user)
New Hardware And Setup Are Needed
If the new employee is an entirely new addition to your existing staff and requires a whole new workstation buildup, your MSP will charge a fee to configure the workstation so that it has the software and access to other things (like printers) that the user needs.
Sometimes, the MSP sets up the workstation, sends the machine to the site, and then remotely completes the setup with the user once they have the machine in hand and have logged in. Other times, the MSP may actually need to go on-site to do the setup.
Since this new employee means your organization has one more "seat" or "user," your Monthly Recurring fee (which is priced in part by the number of users) would increase proportionally.
Expected Fees:
One-Time Setup Fee (average $250 - $500)
Monthly Recurring Fee ($105.00 for additional user)
Want To Know More About MSP Costs?
Now you know how the cost of adding employees to your Managed Services plan is determined. We've talked about the factors that affect the costs.
At Kelser Corporation, we provide managed services for small- and medium-sized businesses across a wide range of industries from healthcare to construction and everything in between. We know that managed services aren't right for every business, but we help businesses like yours improve security and efficiency every day.
Find out how much managed services cost by reading this article: How Much Does Managed IT Cost? What's Usually Included? It will answer your questions and help you decided whether or not an MSP is the best option for your organization.
Or, reach out to us directly if you want to talk about whether an MSP is right for you.