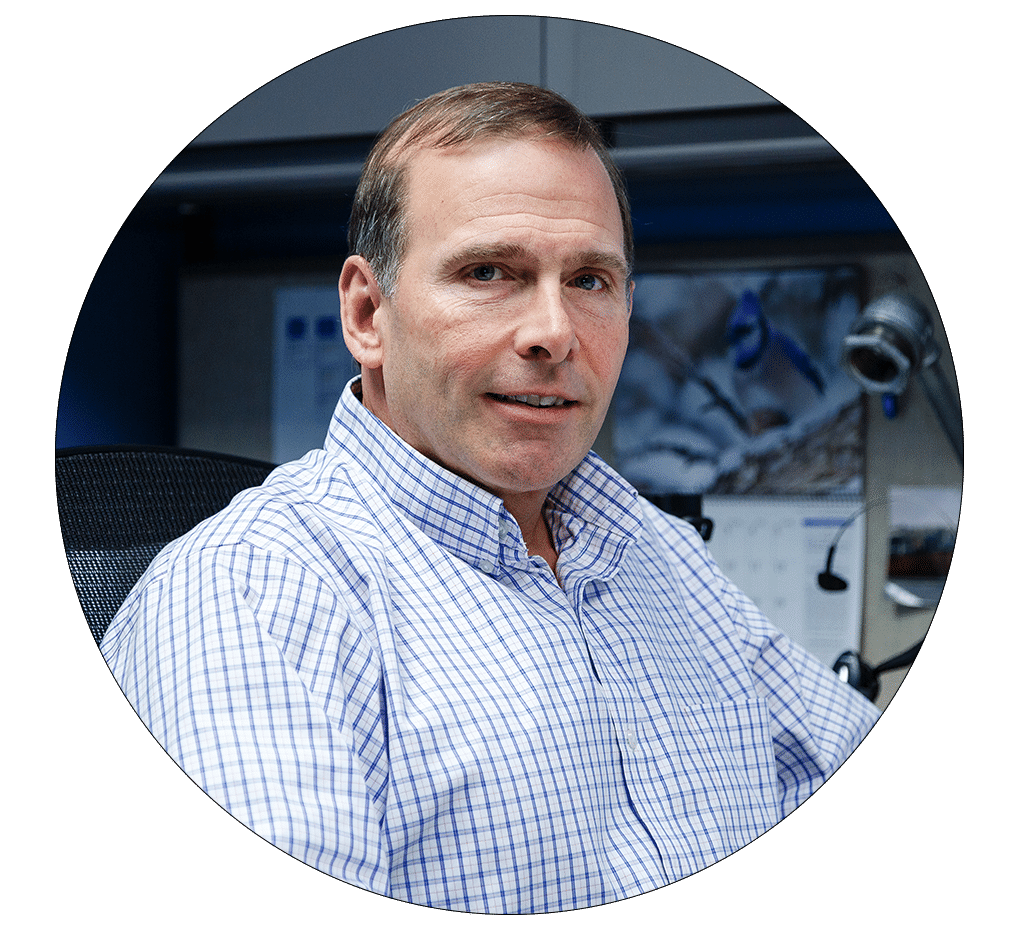 IT Staff Turnover Affecting Your Business? 3 Creative Solutions
If you've been in the IT world for any length of time, you've likely noticed that it's getting harder and more expensive to find and retain the range of technical experts needed to care for your network.
With the appropriate certifications and credentials, IT experts typically command six-figure salaries. Add to that an average turnover rate of 13 percent and we all feel the pinch.
Staff turnover adds to the stress you may be feeling as you face the daily challenges of responding to all of the IT demands of your organization. You are not alone.
I've worked in the industry for more than 20 years and I understand how unsettling the high rate of turnover and expense of IT staffing can be. As president of Kelser Corporation, a managed services provider (MSP), I help organizations like yours solve staffing turnover issues.
While our company provides managed IT services, I know an MSP isn't the right solution for everyone, so I've included three different ways small and medium businesses (SMBs) like yours can combat IT staff turnover. I'll also explore a couple of different ways to implement these ideas.
After reading this article, you'll have a broader understanding of the possibilities and will be able to make better decisions about the approach that best for your organization. And, you might find some ways to strengthen your IT capacity and security at the same time!
Let's get started!
3 Creative Solutions To IT Staff Turnover
When facing high turnover rates, it's important to think outside the box and develop creative solutions that other organizations may not be using. Try all of these or some of them to see what works best for your organization.
1. Go Outside Your Local Area
Sometimes, solving problems requires "outside the box" thinking. In today's remote world, make sure you aren't limiting yourself to local talent.
Remote workers may be able to do the job as well (or better) than your local options.
In a recent survey, 59 percent of respondents said they would be more likely to choose an employer that offered remote work. The same survey found that many respondents would be willing to take a pay cut for the opportunity to work remotely.
By thinking beyond on-site employees, you may open a whole new pocket of qualified applicants (and you might save some money in the process).
2. Streamline Your Processes
Many times, IT organizations are so busy putting out fires that it becomes difficult to think strategically.
Where are there gaps in your processes? Are there activities that can be automated or streamlined within the IT organization or within your business at large? Would migrating to the cloud reduce on-prem support requirements?
Sometimes, the IT department can be like the children in the expression "the shoemaker's children go barefoot."
Take the time to figure out what you need and the most effective way to get it.
If it means spending one day in a brainstorming session with your IT staff or with some external IT experts, the expense of one day away from the office may yield time-saving strategies and procedures that more than compensate for it.
Look at the big picture and build in processes and procedures that will yield time- and cost-saving solutions.
3. Think Hybrid Model
If you have the privilege of an on-site staff, but need additional IT support, think about blending your internal organization with an external one. That way, you can have the best of both worlds.
You may have a great staff who are experts at diagnosing and fixing technology issues for users. Or, you might have a great CIO, but need the support of some talented IT systems or network engineers (or technicians) to do the hands-on work. Or you may be concerned about cybersecurity.
It's rare that one IT person or staff can do it all effectively.
Think about the skills that your on-site staff offers. Evaluate where the gaps in service lie. Find an external source to fill in those gaps, yielding an enhanced overall IT support structure for your users.
How Can You Implement These Ideas?
Now you have a few creative ideas to combat the issue of IT staff turnover.
Whether you're considering the idea of a hybrid workforce, evaluating the skills of a larger pool of potential talent by opening up remote work opportunities, or streamlining processes and procedures to yield new efficiencies, here are a couple of ways you can implement the ideas outlined in this article.
1. Contract With A Break/Fix Provider
Break/Fix providers are external resources that many SMBs use on a contract basis.
You call them when something breaks and they come to fix it. This is a traditional solution that many small organizations use.
How Can This Help?
They charge you for their time, but there is no recurring fee. You pay for the services you need, only when you need them.

Depending on what they fix, the charge may be booked as an operating expense or a capital expense.

If you have a small organization with limited technology needs, a break/fix provider may be exactly what you need.
How Can This Not Help?
Break/fix providers are reactionary. They respond to the immediate situation, but may not provide strategic guidance to prepare for (or eliminate) the issue.

Depending on the solution, your cost can vary widely. Because their costs can be booked as an operating or capital expense (depending on the task), it can be difficult to get a true sense of the total amount you are paying.

A break/fix provider may or may not be intimately familiar with your IT infrastructure, which could mean more downtime when something goes wrong.
2. Work With An MSP
An MSP is an external team that charges a monthly fee to constantly monitor and maintain your IT infrastructure.
MSPs deliver ongoing network, application, infrastructure and security services via on-premise and remote support, monitoring, managing, and patching client networks, servers and devices (including email and service/help desk support).
They also provide anti-spam, -virus, and -malware protection.
Some MSPs also offer cybersecurity awareness training for your employees.
How Can This Help?
MSPs employ a host of IT professionals who provide your organization with strategic, proactive advice and counsel from a virtual Chief Information Officer (vCIO), dedicated Service Delivery Manager (SDM), and Technical Alignment Manager.

This team learns the nuances of your IT infrastructure, giving them a head start in diagnosing issues that arise. And the staffing headaches and costs (hiring, retention, scheduling, benefits, etc.) belong to the MSP rather than you.

Because you pay the same predictable amount every month for managed IT services, there are no surprises, making budgeting and planning a breeze.

How Can This Not Help?
If you have a full complement of IT professionals on staff with the certifications they need to provide optimal support, you may not need all of the services an MSP offers.

An MSP partnership is an ongoing relationship and, like your utilities, you pay a monthly fee for the benefits of the service. If you are a very small business, the investment may be more than you can easily afford.
Interested In Learning About Other Creative Solutions MSPs Offer?
You now have a better understanding of some of the creative ways to compensate for the high rate of IT staff turnover. For some organizations, a break/fix provider will fill the gap in their IT skill-set. For others, an MSP will provide a more comprehensive solution.
At Kelser, we work with customers to plan and budget for upcoming technology needs every day. We've helped SMBs in a wide range of industries address compliance and regulatory issues. We've worked collaboratively to address cybersecurity and efficiency issues with their IT infrastructures.
And, we've helped customers plan and budget for bigger projects to ensure their network is efficient and available by optimizing their IT infrastructure,
For example, when a customer reveals plans for growth in its remote workforce, we examine their infrastructure and work with them proactively to address any IT issues that could impede success.
If a vulnerability scan reveals gaps in network security, we partner with them to address the issue.
Our ongoing relationship with our customers helps avoid surprises; for our customers and for us.
MSPs are not the right solution for everyone. If reading this article has made you wonder if an MSP is a good option for your business, read this article to learn more: Are IT Managed Services A Good Solution For Small And Medium Businesses?
Or, if you're ready to find out more about the creative solutions Kelser can bring to your business, fill out this form and one of our talented reps will reach out to you.