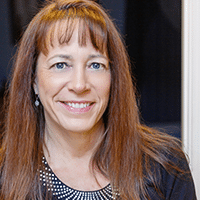 Kelser in the Media 2020: A Year Unlike Any Other
During an unprecedented year in which so many businesses were caught off guard and struggled to adapt, Kelser rose to the occasion with expertise and innovation. News outlets, both local and national, turned to Kelser in times of great uncertainty.
Early Response
Back in March, just days into the shutdown caused by the spread of the coronavirus, Kelser was featured in a Hartford Business Journal story about the likely permanent increase in the number of people working from home.
Kelser was involved in the earliest stages of these transitions and addressed potential cybersecurity issues for businesses with a majority of their employees suddenly working remotely.
Kelser was also featured alongside Connecticut Attorney General William Tong in a segment on NBC Connecticut about cyber attacks in the work-from-home world, and then in a FOX 61 report on protecting video chats from being hacked.
A panel on the MetroHartford Alliance "Pulse of the Region" radio show included Kelser in a discussion of what was already, on March 27, being dubbed The New Normal.
About a month and a half into the pandemic, Boston 25 News checked in with Kelser about how working from home was working out. And as businesses began to get their bearings and looking the future again, Kelser published a piece in the Hartford Business Journal about seizing this moment to make a business continuity plan.
'Minimal Harm'
The city of Hartford fell victim to a cyber attack in the late summer and was forced to cancel the first day of school. But the city's preparedness quickly became evident when schools were back open on day two.
A recent investment of almost a half-million dollars to upgrade the city's cyber defenses was well-timed as the hackers were detected just two days after gaining access to the city's IT systems. The average amount of time hackers go undetected? 197 days.
Kelser published an article in the the Hartford Courant and appeared on WFSB Channel 3's Face the State discussing the city's response and what businesses can learn from it.
Time of Need
Challenging times are when companies truly reveal their character. Despite the cancellation of the annual Kelser Charity Challenge golf tournament, Kelser still managed to pull off a substantial fundraiser for the Hospital for Special Care's Center for Cognitive Health.
Kelser sent a photo of Fey, a Rhodesian Ridgeback draped in a Kelser orange beach towel, to all previous players, volunteers and sponsors, offering a towel and a donation match to those who pledged at least $100. A check for $19,000 was made out to the hospital and a story ran in the New Britain Herald.
Kelser also got creative to help the Glastonbury Special Olympics track & field team. They couldn't train together due to the pandemic, so Kelser teamed up with Fitbit to donate fitness trackers to the athletes. The story was covered by WTNH News 8, FOX 61, the Hartford Courant and the Glastonbury Citizen.
Manufacturing Security
Kelser VP of Operations Tom Sharp wrote an article that was on the homepage of IndustryWeek, one of the largest manufacturing trade outlets, about Department of Defense suppliers getting a cybersecurity wake-up call. It alerted many small manufacturers to their need to properly build up their cyber defenses in light of new CMMC requirements.
The Gateway, a New England manufacturing publication, interviewed Kelser President Jim Parise for a detailed story about why hackers love manufacturers. It served as the magazine's main feature for the July issue.
Event security, microsegmentation, company culture and more
It's hard to remember, but before 2020 went off the rails, the end of service of Windows 7, Server 2008, and Office 2010 was a big topic in the IT world. VP of Commercial Sales Brian Mulligan was quoted in a CMSWire story about how moving Microsoft offerings like Office to the cloud can help mitigate disruptions from these end-of-life scenarios. Kelser was also featured in a WFSB Channel 3 segment about this topic as well.
Back when in-person events were still commonplace, Senior Consulting Engineer Andrew Tyler was quoted extensively in a Corporate & Incentive Travel Magazine story about cybersecurity at conferences. Hopefully his advice can be put to use again soon.
Kelser experts showed off their technical prowess this year in IT trade media. Senior Systems Engineer Tim Colby was quoted by TechTarget in a story about AWS and multi-cloud. Andrew Tyler was quoted in by Network World in an article about microsegmentation. Kelser also provided insights for a TechRepublic story about creative ways to trim IT budgets
Finally, amid all the chaos of 2020, Kelser CEO Barry Kelly was the subject of an extensive interview in Thrive Global in which he discussed how to create a positive company culture through a gratitude mindset. We're certainly grateful to have such an engaged and knowledgeable team to guide our company and our clients through this tumultuous time.