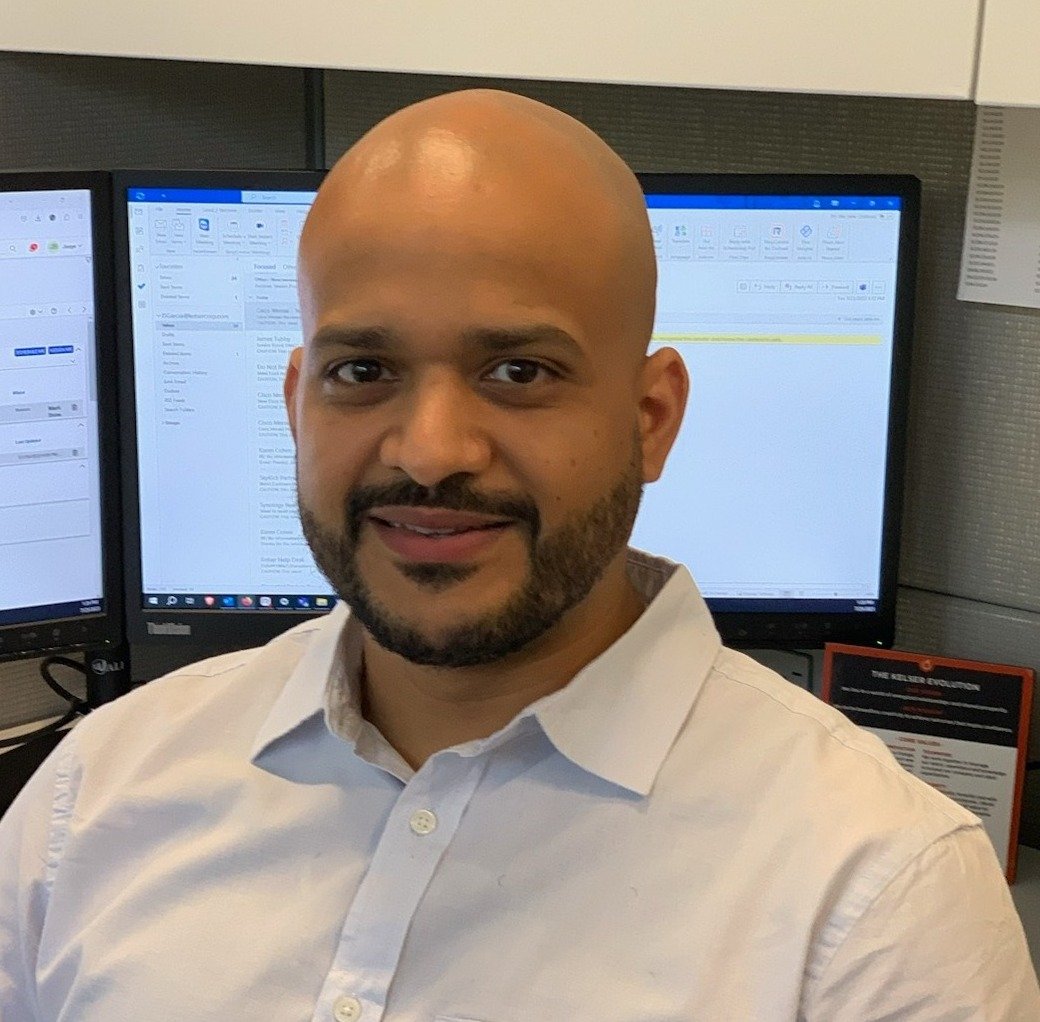 Managed Network Security: A Key Component Of Organizational Cybersecurity
Every day, networks around the world keep data moving safely to facilitate communication, business transactions, medical procedures, and more.
The two main components of network infrastructure are efficiency and safety. You want your information to travel quickly within your network, but you also want it to be safe in transit and at rest.
But how do you know if your network is secure?
As a network engineer at Kelser, I manage customer networks, optimizing security and efficiency every day. But rest assured, I'm not here to convince you to work with us in this article. Instead, I'll explain what managed network security is so that you can decide if it is a good option for your organization.
At Kelser, we provide a full suite of managed IT tools, including managed network security, but we know managed IT isn't the right solution for every organization.
Instead of pushing our solution on you, we provide informative, honest articles like these that you can use to make the best technology decisions for your organization.
What Is Managed Network Security?
Managed network security is a comprehensive solution that safeguards your digital assets, while keeping your network available, fast, and capable of handling the demands of your environment including remote workers and cloud computing.
It includes real-time monitoring and management of system devices, including auto-patching and updating, and rapid response strategies to block unauthorized access, minimize cyber incidents, and reduce downtime for your business.
What Does Managed Network Security Do For Your Business?
Managed network security makes sure that the software running on your systems and devices is up-to-date and that access is limited to authorized users. It prevents hackers from gaining access to your network and sensitive information. It provides data integrity, fosters customer trust, and limits operational downtime.
What Key Security Tools Are Included In Managed Network Security?
Managed network security encompasses a range of tools that combine to keep your infrastructure and resources safe. These tools include firewalls, antivirus and anti-malware software, encryption capability, and ongoing software patching and upgrades.
In simple terms, managed network security combines a variety of tools to form a robust defense that helps shield your network against a multitude of cyber threats.
---
Related article: Why Do I Need To Patch & Update Business Software & Operating Systems?
---
What Are The Benefits Of Managed Network Security & How Does It Keep My Data Safe?
In addition to security tools, managed network security ensures data safety by supporting your efforts to establish robust access controls, perform regular assessments, and develop disaster recovery plans.
These proactive measures position your business for best-in-class security protection ensuring compliance, reducing risk, and ensuring future scalability.
What Are My Options For Managed Network Security?
Many managed IT providers include managed network security as part of their comprehensive managed IT support service offering. Or, you can hire internal or external support to manage this security solution for your organization.
---
Related article: What Is Managed IT? What's included? What Does It Cost?
---
What's The Bottom Line?
As with all cybersecurity solutions, managed network security provides another layer of protection for your infrastructure and devices.
We've talked about what it is, and what it can do for your business. We've also highlighted the types of tools included in managed network security, the benefits it provides, and your options for implementing it.
We mentioned that managed network security is often a component of comprehensive managed IT support. Read this article for a full description of managed IT support services.
In this digitally driven era, the importance of a network security cannot be overstated. It's not just a measure of security, it's also an investment that ensures the efficiency and availability of your infrastructure for your internal users, remote workers, and your customers.
If you are struggling to get by with a small internal IT staff or don't have any internal support, you may be considering exploring external IT support.
Here's a suggestion: explore several options to ensure that you get the right IT provider for your organization. There are many options out there and it's important to find one that takes the time to get to know your business and your priorities.
In our 40 years in business, we've found that the best way to make relevant technology recommendations is to fully understand our customers, their goals, and their current technology pain points.
Any IT provider can make technology recommendations, but the most important thing is that you get the right technology solutions for your organization otherwise your partnership won't work.
At this point you may be wondering if there is a way to combine internal and external IT resources or you may be looking for an external provider that can handle your entire IT infrastructure. Either solution is possible.
You could also be wondering whether it makes more sense to hire internal IT staff or rely on an external provider. Learn the pros and cons of internal and external IT support.
Or, if you find this whole subject confusing and simply want to talk things over with a human, click the link below and one of our IT solutions experts will reach out to schedule a 15-minute chat at your convenience.