Microsoft Office 365: What's The Cloud?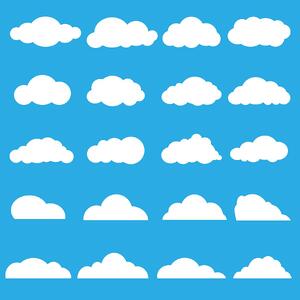 Cloud computing gives you the ability to store and access your data and programs over an internet connection, instead of accessing them through your computer's hard drive. For it to truly be considered cloud computing, you need to access your data or your programs with an internet connection, or at the very least, have that data synchronized with other information over the internet.
In recent years, developers have begun to limit a mobile device's physical storage capabilities, increasing demand for cloud storage. If you are attempting to get the most storage for your money, you're in luck. Microsoft offers the most accessible storage options and they offer full access to Office apps as well.
Microsoft Office 365, a cloud productivity solution conveniently located in one place, offers service plan options for freelance professionals, small businesses, mid-size businesses, and enterprise level businesses. All Microsoft Office 365 plans have been designed to help your businesses surpass security, reliability, and productivity needs.
Top Reasons To Move To The Cloud
Synchronization
With cloud storage, you can immediately access and sync your documents between different computers. This presents a huge advantage for businesses, considering that it can reduce or even eliminate the need for you to physically move data from one machine to the other. Following this logic, saving your documents in the cloud can also save time regarding the amount of files that need to be sent via email.
Security
Storing your data on the cloud has the opportunity to be much safer and more secure than in-house data protection. We know that many small to medium sized businesses spend countless resources on in-house data protection; however, it is important to remember that data is vulnerable to software issues, computer failure, fire, and theft.
Cost-Effective
It takes a lot of money to physically back up data, especially when you consider the required equipment and hardware. Labor costs can become a problem too, as manual backups are time-consuming and complicated. Cloud storage has the ability to remedy these problems by leaving the maintenance and equipment costs to a third party provider. Cloud services like Office 365 aren't just affordable options; they also provide an opportunity to transform businesses. They are easy to deploy and easy to manage. To learn more about how Office 365 can help, talk to a Kelser technology consultant or click here.
Kelser | Microsoft Office 365 Provider
Kelser can help you transition from your on premise or hosted email solution to Office 365. As Microsoft experts, Kelser knows how to ensure a smooth conversion while making sure that business-critical functionality is maintained. We also know how to help you to further leverage Office 365 within your organization so that you can save additional costs.
Find out how Microsoft Office 365 can help small and midsized businesses achieve their goals and mobilize their workforces.