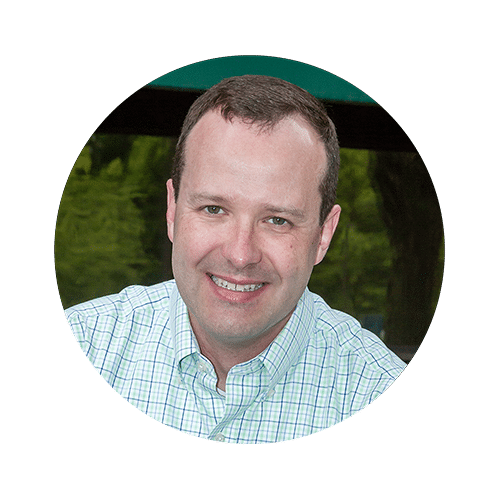 Outsourcing IT Project Work vs. Managed IT Services
Over time, you've noticed some of the classic signs that you need extra help with your organization's IT function:
You're struggling to hire someone with the skills or expertise you require for a particular job.
As employees fight to resolve the most critical IT problems, your routine low-level maintenance activities are falling by the wayside.
There's limited bandwidth to work on long-term strategic projects that can bring more value to your business.
Whatever the reason, you've already determined that it's better for you to outsource some or all of your IT responsibilities—so the matter is already settled and done with, right?
Not so fast. In addition to finding an outsourcing partner, you also need to decide what the nature of your relationship will be: whether you want to establish a long-term relationship with a managed IT services provider, or contract your IT project work on a case-by-case basis.
In this article, we'll discuss the pros and cons of both options: whether it's better to outsource your IT project work as needed, or join forces with a managed IT services provider in a more definite arrangement.
The Pros of Outsourcing IT Project Work
By handing off IT projects to an outsourcing partner, you'll have reliable expertise at your fingertips in addition to your internal IT team. You gain access to the specialized knowledge that you need for a specific project, without paying the price tag that comes from an in-house expert.
Outsourcing IT project work is a better idea than managed services when you know that it will truly be a "one and done" affair: when you have a good idea of the skill set required and a definite beginning and end.
This might be the case, for example, if you have a current or upcoming special event such as a merger or acquisition that will require extra work from your in-house IT staff.
By partnering with an outsourcing provider, you can take the day-to-day busywork off your employees' plates. Handing these low-level activities off to an outsourcing partner allows your staff to avoid burnout and focus on generating long-term strategic value for your business.
The Cons of Outsourcing IT Project Work
The biggest concern about outsourcing IT project work is the time and effort it takes to onboard a new partner. How do your (and their) internal processes operate? How can the two of you work together most effectively? Each time you work with a new IT partner, you need to spend time on this overhead before you can get started.
You also need to make sure that your organization will retain appropriate control and ownership of your sensitive enterprise data. With IT project work, the focus is more on the end result rather than the ongoing relationship with an MSP.
Having the right level of control and confidentiality is a must, so finding a trustworthy IT partner is crucial. Your legal counsel should review any contracts and make sure that your business is protected, especially in the event of a data breach.
The Pros of Managed IT Services
Now that we've gone over the pros and cons of outsourcing IT project work, how do managed IT services with a managed services provider (MSP) compare?
An MSP relationship is the smarter choice if you need ongoing work involving the care and feeding of your IT environment, and your in-house talent isn't enough to keep up.
By working with you over time, the right MSP will come to know your business and its quirks intimately. This gives you a second set of knowledgeable "eyes" that can correct the mistakes you make and can even advise and collaborate on long-term strategic activities.
Unlike IT project work, your IT budget becomes much more predictable and flexible with an MSP on a monthly and annual basis. If you're growing or scaling back as a company, you have a better idea of where your IT expenses will be as a result.
The Cons of Managed IT Services
Managed IT services is intended to be a long-term relationship that, like marriage, may not be so easy to leave if you feel stuck: MSP contracts usually require a commitment of 1 to 3 years.
It's vitally important to do your due diligence and find the right MSP for your needs. Before signing the contract, make sure to understand how you can adjust or exit the contract if necessary.
Before working with an MSP, you also need to understand who will be responsible for managing this ongoing relationship, and how much time and effort it will require. Do you need to hire a new person for the role, or can it be a part-time obligation for one of your current employees?
What Service Is Right For You?
The benefits of partnering with an outside IT provider are well-documented: cost savings, access to more skills and expertise, and the flexibility to meet your changing business needs. But is outsourcing IT project work or managed IT services a better fit for your organization?
In reality, it's not always an either-or choice between the two options. Companies who partner with an MSP will receive a defined set of services as part of their agreement. However, when unexpected new issues and questions arise, the MSP can handle these as project work.
For example, consider the difference between guaranteeing the availability and reliability of your enterprise network (part of an MSP's ongoing responsibilities) and installing a new wireless network (IT project work not part of the original contract). Skilled MSPs such as Kelser are capable of handling both sides of the equation.
Having a long-term MSP who can also tackle project work as it crops up gives businesses the best of both worlds. For example, one major disadvantage of IT contract work—the initial awkwardness and lack of familiarity that the two partners have with each other—disappears when you hand over short-term projects to an existing MSP. The onboarding process shrinks to zero, and the MSP can work on resolving the issue as soon as possible.
Sound like an appealing state of affairs? Take Kelser's short quiz "Are IT Managed Services Right for Your Organization?" to find out if you could benefit from joining forces with an MSP.