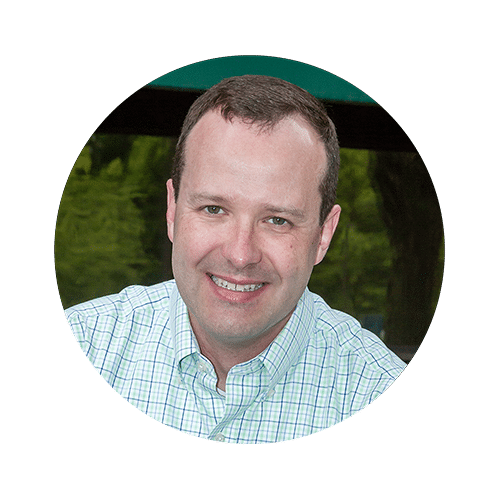 Optimizing Remote Work for the Long Term
A version of the following article ran in the August 10 edition of the Hartford Business Journal under the headline "What part of your pandemic business should you keep?"
As your organization scrambled to adjust to COVID-19, you may have implemented temporary solutions that could continue to be of value to the business going forward. With restrictions lifting, companies can pause to identify any positives that came out of this experience that may lower expenses or boost revenues on a long-term basis.
In doing so, it's also important to assess if your business may have gotten by with technology practices in the short term that could pose cybersecurity risks if left in place permanently.
Remote work as a business strategy
Many companies that were able to have employees work from home during the pandemic found that not only did work get done, but productivity actually increased. Depending on the employee's personality and job role, a home office can provide a low-distraction environment conducive to focus work.
Now would be an excellent time to review performances and poll employees about their experience working from home while sheltering in place. If you identify individuals who enjoy working from home and excel at it, allowing them to stay remote could free up space in the office.
Some of the cost savings from not having to provide permanent work stations for certain employees can be redirected to improving their home office technology, which may further elevate their job satisfaction and outcomes.
Provide a computer
When US companies began asking workers to start telecommuting en masse, some found it easiest for employees to use their personal PCs or laptops for work. Many companies didn't have a choice—all laptop models commonly used for business were out of stock by mid-March. However, continuing to rely on computers owned by employees poses privacy risks for individual workers and cybersecurity concerns for the company as a whole.
While using their own PC for work, an employee may accidentally transmit personal data (or worse) to co-workers. If your company uses software to track work time and productivity of employees, those applications could expose an employee's personal data to their superiors as well.
Plus, because personal PCs typically do not have robust cybersecurity measures in place, an employee's machine could be compromised by a cyberattack targeting the business. Employees using their own computers for work also presents a potential point of entry for hackers to gain access to company systems and inflict a large-scale breach.
Companies typically provide laptops to remote workers, but there is no reason desktops cannot be provided to individuals whose roles require additional computing power. IT staff or partners can keep these machines patched and up-to-date without physical access.
For workers splitting their work time between the office and home, a practical investment can be providing identical docking ports that easily connect the machine to other hardware, such as a monitor, keyboard, mouse and camera to create the same user experience in both locations. It's especially important that laptops commuting with your employees have full-disk encryption in case a device is lost or stolen.
Secure network traffic
Home networks are typically not as hardened from a security perspective as workplace networks. For employees working from home on a long-term basis, the best practice is to segregate the home network with a secure gateway to be utilized only for work. This is a low-cost hardware investment ensuring that if an employee's home security camera or smart TV is breached, hackers will not gain access to their work computer.
A more extreme option is to provide home internet service for employees that is segregated and secured from day one. This can include a segment of the network for personal use as a perk.
Assuming security features such as multi-factor authentication are enabled, companies using entirely cloud-based applications and storage are in a stronger cybersecurity position for allowing employees to continue working at home than those with technology resources in the office that remote workers need to access. If your organization is in the latter category, a VPN tunnel ensuring secure traffic between the office and remote employees must be installed.
Don't forget voice communication
Poor phone reception can make it seem like an employee working from home is telecommuting from the moon. It is best not to rely on the cell reception at employees' homes and to provide hardware that utilizes a quality connection over the internet. This is typically inexpensive and can take the form of an IP handset, which plugs directly into the network and can be used at home or the office, or a USB or Bluetooth headset in conjunction with software on the work computer.
In addition to call reliability, these technologies can allow remote employees to make calls that appear to come from the office, receive calls at their former in-office phone number, and dial 4-digit extensions to reach colleagues.
If employees using their cell phone at home is the most viable option, look into enabling Wi-Fi calling. Many plans and carriers offer this feature, which uses home internet for voice traffic, rather than the cell network, and frequently results in better call quality in marginal cell coverage areas.
Addendum: New markets and offerings
While the HBJ article focused on remote work in the long term, it occurs to me that companies would be wise to look at other ways their pandemic innovations could benefit the business on an on-going basis.
For instance, during the pandemic, most companies had to change at least something about the way they provide their goods and services. It's unlikely they saw record profits as a result, but it's worth considering if these adaptations could permanently open new markets or new revenue streams, even once the old ones return.
A helpful thought experiment can be to remove the time constraint COVID-19 placed on businesses. In-person interactions had to be eliminated in a matter of days.
What if you had more time to adapt to doing work at a distance?
Could your business invest in technology platforms or employee training that could make your remote offerings more attractive to customers?
Would that allow your company to serve clients outside your geographic area, or alter your fee structure in a way that could be advantageous?
Retailers that previously did not offer online ordering or curbside pickup prior to the pandemic may find it advantageous to continue these offerings. Others types of businesses, such as professional services, could require a calculation weighing 1, 5, or 10-year projections against the cost of creating an online product that is as good as it can be, instead of an ad-hoc solution to adverse conditions.
If any of those possibilities sound intriguing and you would like to discuss how they could look at your organization, feel free to reach out to me.