What Are The Benefits Of IT Integration?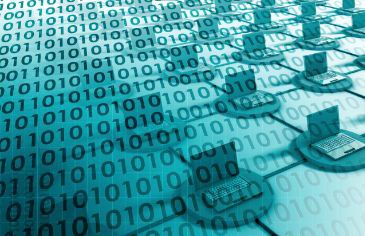 All too often we see growing companies held back by their own outdated IT department. The traditional method of viewing IT as its own department may have worked in the past, but in today's increasingly connected world, more and more businesses are considering IT integration to get an edge on the competition.
So What Is IT Integration, Anyway?
There is no one definition of IT integration because every business has its own specific goals. It may not be the answer you want to hear right away, but trust us, this is good for you. Kelser can construct a unique integration plan tailored to the needs of you and your employees. With these things in mind, let's delve into some of the common areas we work on during IT integration.
Business Strategy Alignment
Tell us your business goals and we will create an IT strategy that works in tandem with your overall plan to increase productivity and growth. Too many companies treat their IT department as its own discrete entity. While this might make sense on paper, in practice, it leaves the IT department one step behind during the sales process. If you have ever found yourself sitting down to brief your IT staff on an entire project just so they know what they have to fix, you might be looking for a better way. Solutions like Microsoft Office 365 get everybody on the same page. With everyone operating with the same central tools, each employee is kept up to date which will save valuable time and money.
Environmental Upgrades
Let's face it, all hardware becomes obsolete over time. The most watertight business strategy is going to suffer leaks if your IT department is working with outdated equipment. Even one aging piece of tech could get in the way of all the other processes in the IT pipeline. Servers, personal desktops, mobile devices, network capabilities, storage space… the list goes on. It can seem like an overwhelming task to audit your own capabilities, which is where Kelser comes in. Sometimes the best thing a business needs is an objective perspective. Kelser can quickly identify the weak points in your IT systems and suggest options for upgrades.
Virtualization
While it might sound like a term straight out of a sci-fi novel, virtualization has increasingly become the go-to option for businesses. Want to get rid of an old machine but keep the files? Virtualize it! Want to back up your systems on the fly? Virtualized systems like Microsoft Cloud Services allow you to take a quick snapshot of data, letting you stay operational during server downtime. Virtualization can also partially support mobile devices and enhance data security. The benefits are numerous and Kelser can help decide if virtualization is the right choice for your business.
Kelser | Microsoft Office 365
Kelser can help you transition from your on premise or hosted email solution to Office 365. Kelser knows how to ensure a smooth conversion while making sure that business-critical functionality is maintained. We also know how to help you to further leverage Office 365 within your organization so that you can save additional costs.
Find out how Microsoft Office 365 can help small and midsized businesses achieve their goals and mobilize their workforces.