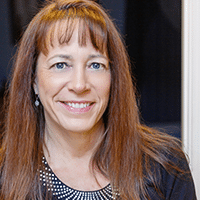 Best IT Providers In Connecticut
Looking for an IT partner? Feeling a little out of your element? It's normal.
Choosing an IT partner for your small- to medium-sized business is a big decision. It can be overwhelming, especially if you are not an IT expert. There are the cost concerns, figuring out what services you need, and evaluating the skills of different providers.
I can help. I've worked in IT for more than 20 years and have helped hundreds of customers identify the services they need and evaluate different providers.
I work at Kelser Corporation, an IT provider, but before you assume anything, hear me out.
I'm not here to sell you on our company. In fact, at Kelser we believe that healthy competition is good for our industry, our business, and customers.
In that spirit, we've put together this article that highlights some IT providers we suggest you consider when looking for IT support.
We know this may seem like a strange thing to do. Writing an article about our competitors? Who does that, right?
Well, we have a reputation for being open and transparent with our customers. We are often asked who our competitors are in Connecticut, so we figured we'd answer the question in a straightforward way to provide the information business leaders (like you) need.
This article lists (in alphabetical order) some of the organizations we compete against and who we believe have good reputations for being fair and providing good service.
Services
managed IT
IT consulting and assessments
network and internet security
disaster recovery and business continuity
hardware sales and service
History
Founded in 1977 as Nutmeg Typewriter Service. Evolved over time into Advanced Office Systems.
Location
Branford & Cromwell
Services
compliance
IT security (vulnerability scanning, security awareness training, endpoint encryption, security information & event management, multi-factor authentication, dark web management, and managed detection and response)
backup and disaster recovery
public and private cloud
managed voice over internet protocol (VoIP) phones
email solutions
History
Founded in 2006.
Location
Middletown
Services
cybersecurity & compliance
backup & disaster recovery
monitoring & support
cloud & data center solutions
connectivity
History
Established in 1993
Location
Windsor
Services
office support
managed services (endpoint antivirus, backup, managed software, smartphone manager, and helpdesk)
professional services (network design & deployment)
telecom services
History
In business for more than 15 years
Location
Portland & Wallingford
Services
Firewall security
Remote monitoring
Backup and disaster recovery
CIO services
Helpdesk
Anti-virus
Email management
History
Established in 2002
Location
Hartford & New Haven
Services
Managed IT services
Hosted Cloud solution
Network support services
Business continuity
Network virtualization
Unified communication
VoIP solutions
Electrical solutions
History
Founded in 2008
Location
South Windsor
Services
managed services (fully managed IT services, managed security for workstations and servers, network support services, managed firewall, backup & disaster recovery, managed help desk, remote monitoring)
professional services (cybersecurity and compliance consulting, security assessments, Microsoft 365 implementation and consulting, procurement services, fractional/interim CIO, projects, and professional services)
security & compliance (ransomware protection, managed security for workstations and servers, secure remote access, ePhishing and security awareness training, security assessments, and security operations center as a service)
technology solutions (Microsoft 365 - business automation, Microsoft Teams conferencing and phone system solutions, cloud solutions, virtualization, hyper-converged and storage solutions, internet service provider and connectivity services, and business Wi-Fi solutions)
History
Founded 30 years ago
Location
Farmington
What IT Solution Is Best For You?
Every organization will answer this question differently. For most, it will depend on the services offered, the reputation of the IT provider, and the cost of the provider's services, or any combination thereof.
Any one of these organizations will do a good job. The question is which one is the best fit for you.
This article Questions To Ask Before Signing With An IT Provider provides a good starting point when comparing options.
At Kelser, we know we provide a competitive IT advantage for our customers. We've been helping businesses like yours for more than 40 years and are confident that we offer customers a full complement of comprehensive IT solutions that keep their IT infrastructure safe, efficient, and available. But, we also know we are not the only game in town, which is why we're providing this article.
To find out more about the advantages Kelser offers its clients and other ways we do business a little bit differently from the competition, fill out this form and one of our knowledgeable experts will contact you.