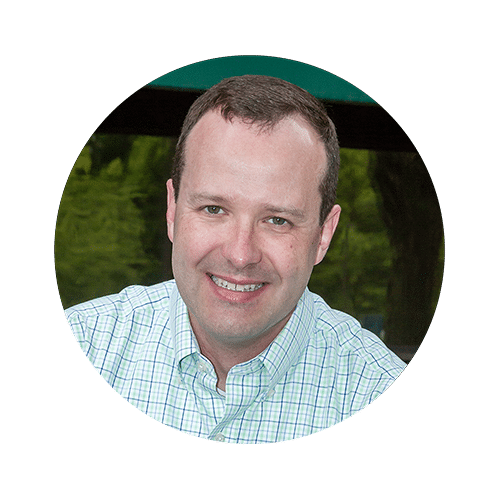 Why You Need a Disaster Recovery Plan To Keep Your Business Safe
"We're really excited to start creating our disaster recovery plan!" Said no one, ever.
Perhaps it's not the most exciting project, but do you want to know what's less fun than working on a disaster recovery plan? Working to fix a disaster that happened with no contingency in place.
Just like having insurance, a disaster recovery plan is designed so that when the worst happens you have support, guidance and resources to correct the issue and move on. From a technology standpoint, this is essential for business continuity, and in some cases, compliance.
One misconception about disaster planning is that it's some huge gorilla of a project that requires significant effort and investment. The truth is it doesn't have to be, and there are a lot of things you can do on a small scale that have a big effect.
For those conducting their preliminary research, let's take a closer look at why it's important to have a disaster recovery plan, from soup to nuts.
---
A great disaster recovery plan isn't rocket science. Learn how business continuity can help combat ransomware in this free webinar.
---
What is a Disaster Recovery Plan?
In short, it's a part of an overall business continuity strategy—to keep your business running smoothly and creating revenue no matter what happens, whether it's tornadoes, cyber attacks, election results, or employee negligence. Because of the role technology plays in business operations, there simply can't be significant interruptions, work stoppage, or data loss due to technology.
Most businesses, no matter if they're enterprise or SMB, typically can't sustain long periods of downtime. Whether this means days or hours varies by business type, but you have to figure out how to get things back up and running. A plan helps you do that proactively, so you're not scrambling in the moment.
Specifically, disaster recovery plans are written documents that are transparent and accessible to each member of the team (on some level) to keep everyone involved. At minimum, your disaster recovery plan should provide answers to these questions:
What constitutes a disaster? This will vary from business to business. Try to think in terms of revenue loss, hardware vs. software malfunction, and lost data. You'll need to account for your geography, your client base, your reliance on vendors, and several other factors to determine your list of potential disasters.
Start with a wide list of all possible disasters and narrow down and expand on the ones most likely to affect your business.
What happens when a disaster occurs? Seriously, what happens in the first 30 minutes? Do you call the CEO in the middle of the night? Does your communications team reach out to your customers? Again, this varies depending on the business, but you need to know where to start.
For all hardware and software vendors, it's imperative to keep contact numbers on hand and accessible.
Who's accountable for implementing the steps to resolve? If everyone's accountable, nobody is. This may not necessarily be somebody's full-time job, but it has to be clear who has the capacity to make fixing the problem their priority until a resolution is reached.
Make sure this doesn't happen in a vacuum—everyone should have a role in your disaster recovery plan, from the C-suite to your vendors and contractors. Don't forget your backups!
How much time is acceptable to lose when operations can't be completed? If your resources to fix the problem are limited, you need to know how much effect your company can allow the disaster to have on business operations. If you have alternate ways of getting things done, maybe you can assign the disaster recovery to an internal employee. If you're bleeding revenue every minute the system is down, you may want to call in professional help.
Prioritize your applications—which can have no downtime, which can be down for a few hours, and which can be out of service for a day or two? Make a list and use it to guide your planning.
How do you communicate to employees and clients? Panic is rarely a useful emotion. If your communication of the disaster results in panic, you're not actually helping anybody by informing them. Take some time to really think about who needs to know, what they need to know, and be clear.
Don't overlook the non-technical aspect of disaster recovery—communication is highly important to the resolution.
Have you tested it? The disaster recovery plan needs to work when you need it; don't let the first time you try it be in the middle of a crisis.
Regular testing of your DR plan is crucial to its success when you need it most. Create a comprehensive test and use it.
Why You Need to Have a Disaster Recovery Plan
Now that you know the components of a plan and can start gathering the resources you need, it's time to understand why you need a contingency plan.
Preparing for the worst
"Expect the best, plan for the worst, and prepare to be surprised."
-Denis Waitley
Do you work in South Florida? Then you need to hedge against flooding. Does your company deal with sensitive information? Then you want to anticipate cyber threats. How you handle data loss can make or break the business. One added benefit is that by preparing for the worst you may learn about some latent vulnerabilities in your technology stack that you can improve or change before they turn into actual problems.
Your customers expect their information to be safe!
The only thing worse than an interruption of work for your company is an interruption of work for your client's company. Uh-oh. Your clients are counting on you, and paying you, to keep their business running smoothly. Disasters happen and machines aren't perfect, and most clients can understand that, but the way that you respond to disasters is key to client retention.
It's time to protect your company by improving your cybersecurity habits, and we think we can help. We hosted a free webinar with Datto, where we dove into the details of how disaster recovery and business continuity plans can combat ransomware and keep your company safe. View the on-demand recording here.
Besides a proactive disaster recovery plan, there are other things to consider when planning for business continuity. Check out this eBook for more: