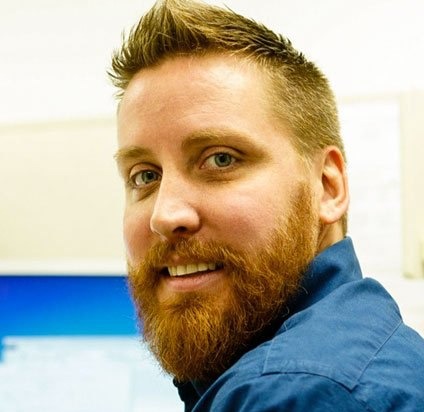 What forms of payment does Kelser accept and how can I make a payment?
You've signed on the dotted line, completed your technology project, purchase, or have begun a managed services agreement.
Congratulations! Based on our previous client feedback, I imagine and hope that's been a great experience.
Now comes the elephant in the room. The conversation that some folks shy away from: how do you pay Kelser for the product and/services we provided for your business?
I can assure you that it's relatively simple, straightforward, and we do our best to make it as painless as possible. Trust me, I've been Kelser's manager of accounting for almost a decade, so I've had that conversation countless times with clients in your same spot.
That's why I'm going to walk you through the forms of payments Kelser accepts, how to make a payment, and what to expect when you do. This will make your experience as smooth as possible and eliminate potential mistakes.
Accepted forms of payment
Kelser accepts payment in the form of cash, check, wire/ACH, and payments that come in through finance or leasing agreements.
Each of these payment methods is handled a bit differently so let's break them down and walk through each.
How to pay by cash
Like almost all businesses, Kelser does take cash in the form of US dollars. Though that's not to say I haven't seen a stray Canadian dollar included accidentally.
This payment method is the most straightforward. If you want to pay by cash, have the exact amount with you and swing by our office during business hours to make that payment.
When you arrive, you would let the person at the reception desk know that you're a client looking to make a payment by cash. The Kelser person at the desk will then get the right person available at that time to see you.
If you don't have the exact amount, we'll be able to provide you with change within reason. Though they're no longer in circulation, if you came in with a $10,000 bill looking to pay a $4,000 invoice, we may not be able to change that out. Though we'd still find another way to make that work.
During the COVID-19 pandemic, we have moved to a more remote working environment. We still have several employees in the office every business day, but I'd recommend calling (860-610-2200) before heading to our office.
Something I would recommend never doing is sending large amounts of cash through the mail. While it's okay for grandma to send you $10 in a card for your birthday, there's too much risk in sending hundreds or thousands of dollars in cash in the same way.
I know that may seem like an attractive option especially during the pandemic. If you're considering doing that, please give us a call first to explore other options.
How to pay by check
Like paying by cash, paying by check is also relatively straightforward.
You can either drop a check off in person at our office following the guidelines above or mail it to a specific address. When making out the check, make sure that you are paying the exact amount of your invoice and that the check is made out to, "Kelser Corporation".
Checks should be mailed to:
Kelser Corporation
P.O. Box 150431
Dept. 106019
Hartford, CT 06115-0431
If you do mail a check to our office at 43 Western Boulevard, don't worry. It will still be accepted but the processing time may be longer than when it is sent to the address above.
Sometimes people will make out checks for an amount besides their invoice dollar amount or balance. This complicates the process and may result in you having to make an additional payment (if the amount is too low) or receiving a credit on your account (if the amount is too high).
This also applies when paying by check electronically such as through your bank's online portal. Typically, these payments, including recurring ones, are the equivalent of cutting a digital check as opposed to a wire/ACH payment.
Something to keep in mind if you have any recurring services with us and if that amount changes.
For example, if you're a managed services customer and you remove users from your plan, your payment would go down. Likewise, if you added users to your plan, your invoice amount would go up.
How to pay by wire/ACH
During your onboarding with Kelser, we would have already explored whether you wanted to pay by wire/ACH. It's possible that you already have this payment method set up with us.
Something to note here is that ideally, you want to have things set up for wire/ACH payments a few days before you receive your first invoice.
This is because it can take a few days for the information to be sent to the bank and for the payment to be tested. Typically, your bank will send a small transaction (like $1) to confirm that things are working as they should.
Another thing to keep in mind is that wire payments have a cutoff time for payment to be received the same day. Otherwise, that payment will hit the next business day.
I've seen that cutoff time usually falls in the midafternoon, but you'll want to confirm this information with your bank as it varies between banks.
If you aren't currently set up for wire/ACH payments and want to be, we can absolutely do that.
Due to the nature of the process and the information involved, the best way to get set up is to email us at receivables(at)kelsercorp.com (replace the "(at)" with the "@" symbol before sending).
Once we get your request, we'll get you started and provide the next steps as well as the relevant information to get that handled. Keep in mind the timing considerations mentioned above. I wouldn't recommend starting to setup up wire/ACH payments the same day that your invoice is due.
How to pay through finance and leasing options
This payment method has the most variability between different lenders, rates, and terms. I can't speak to each unique set of terms and agreements, but I'll cover some general expectations that would broadly apply to most.
Like with the wire/ACH option, if you would be paying through a finance or leasing agreement, we would've covered that in your onboarding process.
Kelser's vice president of finance Matt Hoskin covered some things you can expect if you'll be paying through a finance agreement, so I won't spend too much time on it here.
Basically, during onboarding, we would've helped you get the best terms for your needs or you would've come to us with a lender already lined up. At that point, we would've shared the necessary payment information with your lender, and we would deal directly with them for payment.
You would then be paying your lender, not us directly, based on the terms in your agreement with them.
Who should I contact if I have questions about an invoice?
If you have questions about an invoice, please email us at receivables(at)kelsercorp.com (replace the "(at)" with the "@" symbol before sending).
Our accounting team will see your question or request and can get to work addressing your concern.
I know some people get deflated when they see a group email address like that instead of a specific person. However, we've found that this team approach gets our client's concerns addressed quickly and effectively.
What payment types does Kelser not accept?
While we accept most forms of payment, there are some that Kelser doesn't accept at this time.
We do not accept payment through PayPal, Venmo, Apple Pay, Google Pay, or other applications like that.
Though we are a technology company, we also do not accept payment in cryptocurrencies.
Reach out if you have questions – we're here to help
I know this is everyone's least favorite part of purchasing new technology or enjoying managed services. Still, it's a necessary one.
We constantly aim to make submitting a payment as simple and straightforward as possible. This gets you back to serving your clients and doing what your business does best. When it comes down to it, we're a customer service team. Though one with extensive knowledge of accounting and finance.
We still have a focus on providing you an excellent experience each time.
If you have any questions specific to your account or payment arrangements, please contact your account manager or email receivables(at)kelsercorp.com (replace the "(at)" with the "@" symbol before sending).