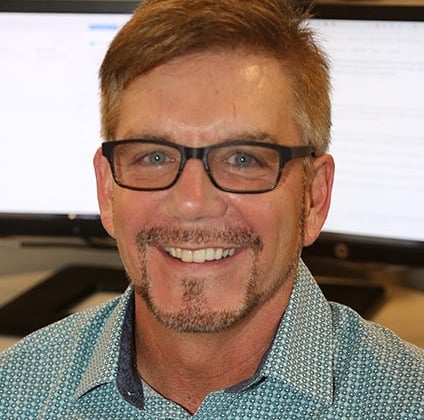 Your IT Quarterly Business Review: What It Is, How It Leads To Success
Most business leaders are familiar with quarterly business reviews (QBRs). They provide a roadmap for the organization and keep things on track.
As a virtual chief information officer (vCIO), I'd argue that IT-based QBRs are equally (if not more) important. I've been in IT for 25 years and as vice president of engineering at Kelser Corporation, a managed IT support provider, I've seen first-hand the benefits of IT QBRs.
Before we go any further though, let me assure you that I'm not writing this article to sell you on the benefits of working with a managed IT support provider. I know that what we offer is not the right solution for everyone, and that's okay.
The only reason I'm writing this article is to explain the true value of IT-based QBRs for every organization.
What Is An IT QBR?
Whether they are currently standard practice for your organization or not, an IT QBR provides great strategic value.
It brings the executive and IT teams together to discuss the organization's overall goals and to work together to see how technology can help you achieve them. It provides a regular check in to ensure that your technology and goals are aligned and working in the same direction.
What Should An IT QBR Include?
An IT QBR gives your IT team a chance to provide strategic technology advice that can lead to process efficiencies and technical enhancements. It is an opportunity to discuss short- and long-term technology strategy, planning and budgetary requirements.
The meeting provides a forum to discuss goals and deliverables as well as status updates.
IT QBRs can also be used to review service request metrics – not only how many have been submitted in a given period, but also the average IT response and resolution time.
It is a time to provide feedback to your IT support organization on their work. It should include a look back at what has been accomplished in the previous quarter, as well as a look ahead to what is anticipated in the coming quarter and beyond.
What Is An IT QBR NOT?
A QBR is not the time to discuss day-to-day issues and concerns. Those should be raised as they happen, so they can be resolved quickly.
Don't wait for an IT QBR to discuss changes in compliance or regulatory requirements, staffing, or business processes. If your business is changing due to mergers, acquisitions, divestment, reductions in force, alert your IT organization immediately.
The focus of these meetings should be strategic planning.
Who Should Attend An IT QBR?
An IT QBR should be attended by the organization's leadership as well as key members of the IT team.
When Kelser and other managed IT providers support an organization, the IT QBR meetings typically include key stakeholders from the customer, which could include the business owner, chief financial officer, and operations manager.
From the IT provider the meetings could include the vCIO, service delivery manager, technical alignment manager (TAM), and a senior engineer.
Why Is An IT QBR Important For The IT Organization?
An IT QBR is important for the IT organization because it provides an opportunity to be proactive and build trust with the leadership team and the rest of the organization. The IT team receives vital information about how they can keep the organization moving forward with technology.
Why Is An IT QBR Important For The Executive Team?
The executive team needs to know that their strategy will be supported by the organization's technology to avoid hiccups in the environment that could prevent success.
Think of it this way. If a small organization plans to add 10 employees that may not seem like an event worth talking to IT about especially in these days of remote work. It's just a matter of 10 extra laptops, right?
The thing is that those 10 laptops could be enough to jam up your entire infrastructure if you don't have enough bandwidth to support them.
And, with today's uncertain global supply chain issues, getting those 10 additional laptops might not be as straightforward and quick as you expect.
Getting IT in the loop regularly will ensure that your vital core technology infrastructure is ready for what's next.
How Do IT QBRs Help Organizations Achieve Strategic Goals?
IT QBRs ensure that your technology and business goals are aligned. There are no missteps or gaps in the organization's strategy and the technology that prevent success. Everything is in sync and progress happens seamlessly.
What Should You Not Wait For An IT QBR To Discuss?
One thing I've noticed about IT QBRs is that sometimes people save up everything for the quarterly meeting. To effectively manage the ongoing relationship between IT, the executive team and the rest of the organization, continuous communication is key.
Again, as I mentioned earlier in this article, here are some things you should not wait to discuss with your IT support organization:
Day-to-day issues
Changes in compliance or regulatory issues
Staffing changes (hiring, reduction in force, etc.)
Changes to your business (mergers, acquisitions)
Changes to your business processes (new machinery, system upgrades, increase in remote or on-site workforce, etc.)
Changes to your organization's physical structure (moving to a new facility, adding facilities)
Where Do You Go From Here?
After reading this article, you have a better feel for IT QBRs. You know the purpose and the topics that should be included. You also know what should not be discussed in a QBR as well as who should attend and why it is important for both the IT team and the executive team.
We've discussed the importance of aligning your organization's strategic goals and your technology infrastructure. We also reviewed (again) the items that should be communicated immediately rather than saved up for a quarterly business review.
The next step is to make sure you conduct effective, regular IT QBRs with your IT organization. Whether your IT is handled in-house or you rely on an external provider, these meeting are critical to keep everything moving in the right direction.
You know your technology infrastructure is vital, make sure your entire team works together to achieve peak coordination. Your organization's success depends on it.
At Kelser, we believe in providing the information that business leaders like you need to keep thing moving smoothly.
While we are confident in our managed IT solution, we understand that managed IT isn't right for every organization.
If you find yourself wondering what managed ITsupport services are all about, read this article that explains the concept and explores the services included in managed IT support and what it costs.