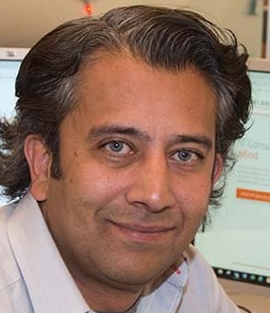 Why Is It Important To Align IT And Business Strategy?
Ask any business leader about the importance of technology to their business and they'll likely tell you that it is critical. In fact, they might say they couldn't do business without it. But, ask the same people if their strategic business plan includes technology and they may or may not answer yes.
Here's the thing: approaching technology proactively can avoid a lot of headaches and make it easier for your business to seamlessly achieve your goals.
As a technical alignment manager at Kelser, I'm constantly looking for opportunities to use technology as a competitive differentiator for our customers.
That doesn't just mean using technology to streamline existing processes. It also means keeping abreast of current trends and technologies, and partnering with our customers so that we know their plans and can advise them about the technology improvements they may need to get there.
By including IT in the long-term strategy sessions from the start there are no surprises.
In this article, we'll explore several key reasons why it's important to align your IT infrastructure with your business strategy and explore how to align the two.
What's Included In Your IT Infrastructure?
For most people, the IT infrastructure is what allows (or sometimes doesn't allow) work to happen. As long as it works, many people don't give their infrastructure much thought. But what, actually does it include?
In addition to devices like laptops, desktops, tablets, and phones, IT infrastructure includes the behind the scenes tools like firewalls, switches, wireless access points (WAPs), and physical or virtual servers.
There are also cloud-based infrastructure solutions like Office 365, email filtering platforms, and content filtering platforms.
All of these need to work together seamlessly to protect and allow staff to work as efficiently as possible.
---
Related article: What Is A Technical Alignment Manager?
---
Your IT infrastructure keeps you connected to your co-workers, customers, and suppliers. It must be optimized and ready to support what's next for your business.
What Does It Mean To Align Your IT Infrastructure And Business Strategy?
Simply put, aligning your IT infrastructure and business strategy means that the left hand knows what the right hand is doing and why. Transparency in these two areas ensures the overall efficiency of your entire organization.
In the same way that aligning your vehicle's tires alignment ensures the tires are all straight and working together to ensure even wear and long-lasting effectiveness, aligning your internal technology and strategy means that these two critical elements of your organization are operating together for the most efficient result.
Does It Really Matter If Your Business Strategy And Technology Are Aligned?
Say your business is booming and you are planning to add staff in the next quarter. The IT needs that spring immediately to mind are likely devices. But what about the tools that support the devices?
Do you have enough bandwidth to support the additional staff without impacting load speed? Do you have enough WAPs to accommodate the new employees?
What other behind-the-scenes tools do you need to ensure that your load speed and processing speed will not be affected? Do you need extra software licenses? What security measures need to be put in place?
If you are adding a facility, does your current internet service provider offer service to that location or will you need to contact a new provider? Does the building have all of the up-to-date wiring you need to support your new staff and communication with your other locations?
Where are the existing WAPs located? Do you need to share documents - if so do you have a safe way to do that?
Or, maybe business is not going well and you are facing a reduction in force. You will no longer need some (or perhaps many) of the IT resources that you are currently paying to support.
Involving the IT group in the strategic planning phase will ensure that your infrastructure is properly sized to support your future business needs, that all of the elements you need to keep your business operating efficiently will be in place before you need them, and that you aren't paying for more resources than you need.
How Can You Ensure That Your Technology And Business Strategy Are Aligned?
Like any important relationship, communication is key. When your IT team knows what's coming, they can plan ahead and ensure that everything is coordinated to maximize the efficiency of your infrastructure and optimize your user and customer experience.
Whether you handle all of your IT needs in-house, use an external provider, or depend on some combination of the two, communication between IT and the people handling your strategic planning is key to making the relationship work most effectively and to fully optimizing the use of technology in meeting your business goals.
At Kelser, one way we ensure that the technology and business strategy of our customers are aligned is by performing quarterly business reviews. These sessions are invaluable when it comes to planning for the upcoming needs of our customers and providing relevant (and critical) technology advice to facilitate their plans.
---
Related article:
Technical Alignment Manager (TAM) Visits: Strategic IT Alignment Check-Ins
---
We also have casual (and more frequent) conversations which often bring important information to light. For example, I've had a customer ask for 10 new devices, which prompts me to ask if they are planning to hire additional staff.
While 10 may not seem like a big number, for some small businesses it can be enough to jam up their bandwidth so that it significantly impacts processing speed.
In organizations where business leaders and IT have a solid, trusting relationship built on regular communication, the ability to capitalize on technology opportunities can be seamless.
The bottom line is that there needs to be a relationship of mutual trust and respect between people in these two organizations. An ongoing discussion about tasks, projects, timelines, and budgets needs to be facilitated by members of the leadership team.
What's Next?
After reading this article, you have a full understanding of what your IT infrastructure includes, what it means to align your business strategy and technology, why it matters, and how to ensure that your organization achieves it.
Among other things, alignment ensures smooth transitions to new technologies, up-to-date cybersecurity solutions, and optimal customer/user interface.
When your IT partners are anticipating changes to your business strategy, they can be proactive and plan for the hardware your business, users, and customers need. It's similar to ordering a car; you decide which options you want, alert the sales manager and the car arrives ready for you to drive off the lot.
Ordering the car with all of the options you want saves time, energy, and cost. It's simpler to get what you want ahead of time rather than trying to retrofit the options after the fact. But to get to that place takes effort, research, and conversation.
Whether you are working with your internal team or an external provider, communication is key.
If you are considering working with an external IT support provider, we always recommend checking out several options to get the right fit for your organization. We take this recommendation to evaluate several providers so seriously that we've even done some of the legwork for you.
As consumers ourselves, we know that one of the first things you will likely do is an internet search of local IT providers to compare their offerings. This article compares Walker and Kelser head-to-head based on information publicly available online for both organizations.
Not sure what to look for in an external IT provider? Read this article to learn 10 qualities (beyond technical skills) that are important for successful IT partnerships.
Or read this article to learn how the skills of in-house and external teams stack up.