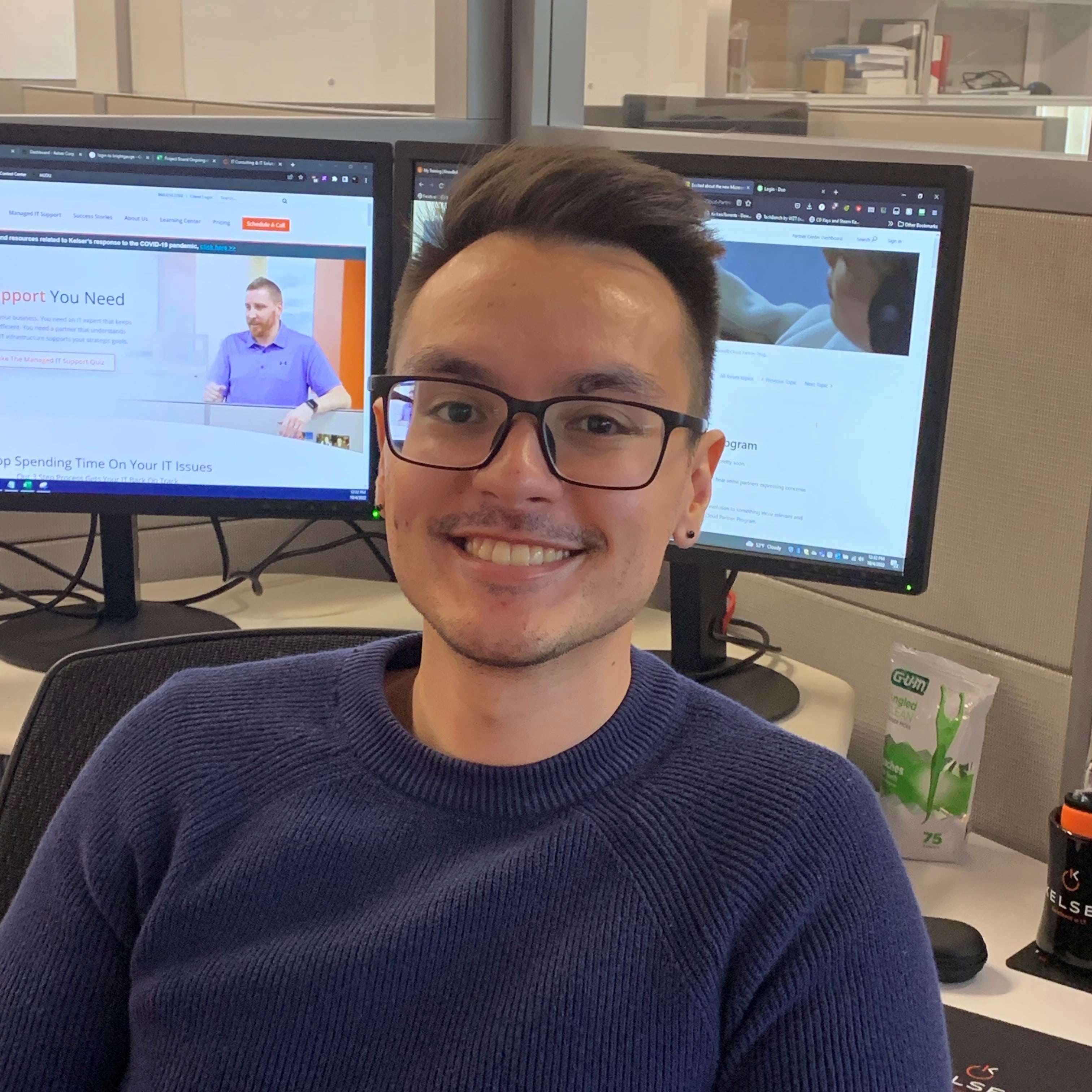 5 IT Tips For A Successful Business Relocation
Whether your organization is embracing the remote work trend and downsizing your office footprint or expanding to new spaces due to an overwhelming demand for your goods or services, there are a lot of things to think about when planning your next business move.
This explains why IT should be at the top of the list.
As manager, engineering services, at Kelser, I'm writing this article based on my 8 years in IT.
I've experienced smooth business relocations and ones that included technical glitches that could have been prevented by including IT earlier in the process.
After reading this article, you'll know what to consider and discuss with your IT team to ensure your business relocation goes according to plan.
Why Do I Need To Involve IT In My Business Relocation Plan?
Nobody knows your IT infrastructure like your internal (or external) IT team.
When selecting a new site for your business operations, there are the usual considerations (location, square footage, rental or purchase agreement, etc.).
But, if you get to the new site and your technology doesn't work, your ability to conduct business will be jeopardized.
When Should I Involve IT In My Business Relocation Plan?
The sooner you involve IT, the better. Involving your technical experts early on will avoid re-work and raise additional valid concerns about the potential location that might not have been spotted otherwise.
For example, your IT support staff will make sure the wiring in the building is a newer spec, and that there are enough wall jacks to support your users. If these things are issues, additional charges will need to be factored in to install more or newer wiring or start considering a wireless infrastructure.
It's important to work these potential additional costs and scheduling issues into your budget and timeline as soon as possible to avoid last-minute surprises and delays. Taking care of technology considerations early in the process will smooth the transition for everyone.
What IT Considerations Should I Think About?
There are a variety of IT considerations to take into account when changing business locations. Most internal (or external) IT support organizations will be able to guide you through this process, but here are 5 key IT-related factors to consider:
1. Internet Service Provider
Many organizations don't consider which internet service providers (ISPs) cover the new location. This can affect several things including your organization's ability to hang onto its public internet protocol (IP) addresses.
Changing ISPs, usually means you will be assigned a new IP address.
It can also affect the ability to safely work remotely using a virtual private network (VPN) and the speed at which people can access your network as well.
2. Electrical Wiring
The wiring in the new location isn't something that springs immediately to the minds of most people, but it can significantly impact your ability to do business.
You'll want to consider things like the age of the wiring in the facility, whether the wiring specifications in place are compatible with today's IT needs, and how many drops are available in each space.
The actual electrical wiring for powering all of your devices and equipment is important as well since certain appliances require dedicated power circuits.
3. Wireless Access Points
You'll want to consider where to install wireless access points and what kinds of wall materials (ie. sheet rock, cinder block, concrete) they'll need to work through.
4. Enhancements
You may want to take this planning time to consider adding other technology enhancements.
Maybe you've been considering a separate wireless network for guests, a VoIP (or voice over internet protocol) phone system, "badge reader access only" areas, other security measures, or even a cloud migration (to eliminate the need for an on-premise server room).
This could be the perfect time to implement these or other technology enhancements.
---
Related article: 6 Easy Ways To Add Physical Security To Your Cybersecurity Strategy
---
5. Workplace Layout
This might seem like an odd thing to consider in terms of technology.
Here's why I mention it: if certain users or organizations are privy to information that others shouldn't be (such as human resources, legal, security, and other privacy-focused users) efforts should be made to ensure that information isn't easily glanceable.
This could include employee security training to ensure that users always lock their devices when they step away. Or, you may want to consider password managers so that employees aren't writing down their passwords and leaving them exposed in the workplace.
---
Related article: Employee Security Awareness Training: An Honest Cost-Benefit Analysis
---
What's The Bottom Line In Terms Of IT And Business Relocations?
My biggest tip is to get IT involved in the process as early as possible. As I mentioned, involving IT late in the process could lead to unnecessary delays and expenses.
The good news is that after reading this article, you know some of the top IT considerations to think about giving you the upper hand in discussions with your IT staff or provider.
From the first conversation with your IT support group, you'll know to ask about the ISPs who service your new location and whether that will impact your existing public IP addresses. You'll be sure to discuss wiring and wireless access points.
You will already have considered enhancements like a guest wireless network and security measures among others. And, you'll understand how the workplace layout could drive the need for other technology-related products, policies, and services.
Being prepared will help you avoid things like speed issues that could occur with older wiring, internet or network outages due to no Wi-Fi or improper wiring, and VPN issues resulting from new IP addresses that weren't addressed during the move.
At this point, you are well prepared to have a fully informed discussion with your IT support team that will lead to a successful (and uneventful) business relocation.
At Kelser, we are committed to providing all of the IT information business leaders need to be prepared and make the best IT decision; whether or not we work together. While we are proud of our managed IT support services, we also know that managed IT isn't the right solution for every organization.
We publish articles like this one to ensure that you have what you need to tackle IT issues.
If you are considering external IT support, we encourage you to explore several options to get the right fit for your business. We take this suggestion so seriously that we've already done some research for you! Check out this article that compares IT Direct and Kelser based on our costs, services, and more!
We know it's a different approach but, as consumers ourselves, we understand that the first thing you are likely to do is an internet search of local providers. (We'd do that ourselves, too!) So, we save you some of the trouble of searching through multiple websites to try to do a head-to-head comparison on your own.
Visit our learning center for more comparisons and general-interest IT articles.
Or read this article to learn more about managed IT support services including costs and what services are included.
If you prefer to talk with a human, click on the link below, fill out the 2-question form and one of our IT experts will reach out to explore whether managed IT can help fill gaps in your organization.