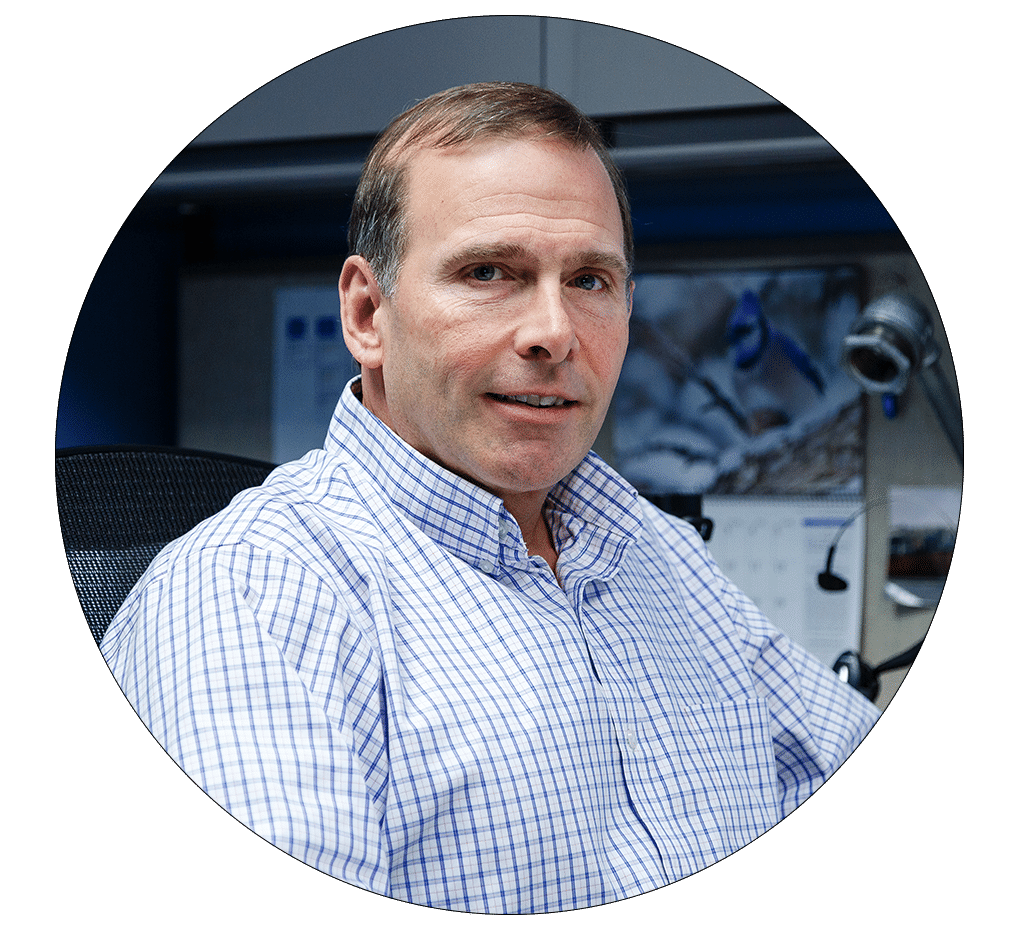 IT Direct vs. Kelser (Which IT Provider Is Right For Me?)
Every business needs IT help. The question is, which IT service provider is right for you?
In this article, we provide a comparison of two providers: IT Direct and Kelser.
We'll provide information about how long each has been in business and where they are located. We'll compare their missions, services, typical clients, customer satisfaction, pricing, awards, and recognition. We'll also talk about which customers would be a good fit for each company.
By the time you've finished reading this article, you'll have all of the information you need to understand whether IT Direct or Kelser would be a good fit for you.
Both companies are reputable and provide comprehensive IT managed services solutions.
So, why are we talking about our competitors? We know that our solution, while a good fit for many small and medium-sized businesses (SMBs), is not the right fit for everyone.
We know that we aren't the only IT company doing business in the area. We also know that savvy consumers compare a few offerings before making their decision. In addition, potential customers often ask our sales team about other IT providers.
Because we believe in honesty and transparency, we are committed to providing unbiased information to help people like you find the right IT provider to meet your needs.
We believe that every important relationship is built on a foundation of trust and mutual respect, which is why we publish articles like these. We know there are areas where our competition shines and areas where we excel.
We also understand that healthy competition is good for us, our industry, and our customers.
That's why in this article, we promise to be as objective as possible and provide an honest comparison of our offerings and those of our competitor, IT Direct.
There may be information that we weren't able to collect from IT Direct's website, but this article should give you a basic idea of the similarities and differences.
We're confident that after reading this article, you will better understand the pros and cons of each IT provider and will be able to assess for yourself which option fits better with your business and your goals.
IT Direct
IT Direct is an award-winning provider of information technology solutions. Founded in 2002, IT Direct became part of the Florida-based company CompassMSP company in 2021.
Locations
IT Direct
Connecticut (West Hartford)
Compass MSP
Florida (Jacksonville & Miami)
Illinois (Chicago)
Maryland (Baltimore)
New Jersey (Princeton)
New York (Westchester
Pennsylvania (Reading)
Services
firewall security
remote monitoring
backup and disaster recovery
cybersecurity
Chief Information Officer (CIO) services
help desk support
anti-virus and email management
cloud-based solutions
strategic planning
predictable budgets
vendor partnerships
project work
financing
Typical Clients
IT Direct serves small and medium-sized businesses. Its customers operate in a variety of industries including:
manufacturing
health care
finance
engineering
IT Direct also has a special button on their website for manufacturing customers, which may indicate an area of focus.
Customer Satisfaction
According to the IT Direct website, their customer satisfaction score is 96.3/100 percent based on 1408 reviews in a recent 90-day period.
Pricing
Pricing information is not available on the IT Direct website. You will have to work directly with one of their sales specialists to acquire this information.
Awards & Recognition
2021 Channel Futures MSP 501: Fastest Growing MSPs (presented to Compass MSP)
Hartford Business Journal Best Places To Work (2017)
Inc. 5000 Honor Roll (5-time honoree)
Inc.'s 50 Best Workplaces award (2016)
Ingram Micro SMB Award (2015)
Marcum Tech Top 40 (fastest-growing tech companies in CT 2014 & 2017)
Who Is A Good Fit For IT Direct?
IT Direct works with a variety of customers but emphasizes its solutions for manufacturing companies on its website. They may be a good fit for a bigger organization with multiple locations around the country because they have offices in different areas.
Additional Information
IT Direct produces a manufacturing-themed podcast called Made In America With Ari Santiago.
Kelser Corporation
Kelser was founded in 1981 as New Technology Systems. Over the years the company has evolved, but its focus has always been on providing IT solutions for corporations as well as small and medium-sized businesses in Connecticut and neighboring states.
Locations
Kelser is headquartered in Glastonbury, Conn, with warehouses located in Windsor, Conn., and Columbus, Ohio.
Services
firewall security
remote monitoring
managed IT services (including antivirus, anti-malware, and email)
cybersecurity and compliance solutions
data center services
firewall security
business continuity and disaster recovery
Virtual Chief Information Officer
unlimited service desk support
network and wireless
supply chain services
cloud-based solutions
strategic planning and budgetary guidance
vendor partnerships
project work
financing assistance
Typical Clients
Kelser focuses on enterprise customers as well as small and medium-sized businesses. Some of its customers specialize in the following industries:
healthcare

construction
manufacturing
finance
education
insurance
legal
Customer Satisfaction
Kelser's customer satisfaction rating is 91.4/100 percent based on 139 reviews in a recent 90-day period. Click here to see our latest rating.
Pricing
Kelser's website says that companies can plan to spend $120 to $140 per user per month for its comprehensive managed IT services.
Awards & Recognition
Cloud Tango MSP US (2022)
CRN Elite 150 (2022 & 2021)
2021 Inc. 5000 Regionals: New York City Metro list, (#155 fastest-growing private companies in Connecticut, New Jersey, and NYC)
2020 CRN Triple Crown Winner
2019 CRN Fast Growth 150
CRN Solution Provider 500 List (2013-2019)
Hartford Courant Top Workplaces, LLC (2014 & 2013)
Who Is A Good Fit For Kelser?
Kelser is a good fit for small and medium-sized businesses looking for a local IT provider with a personal touch. All service calls are handled locally and the company often provides white-glove delivery to local customers, providing pre-imaged equipment that arrives ready to plug and play.
Kelser is also a good fit for organizations looking for a strategic IT partner.
Additional Information
In 2011 the company established The Kelser Foundation, which has raised a total of $1,058,283 to date for nonprofit partners in the area in addition to more than 195 boxes of nonperishable food items, gently used clothing, sporting equipment, unused games, toys, and more.
Next Steps In Deciding Your Managed IT Partner
We know there's a lot to think about when you are choosing an IT provider.
Here are some of the things you may want to consider:
Whether this is the first time you've looked for a managed IT provider or you are looking to switch from your current provider to another there are lots of variables to consider. Check out this article to find out everything you need to know about choosing the best provider for you: How Do I Choose The Right IT Provider? Criteria You Can Use.
Now you have a better understanding of the similarities and differences between Kelser and IT Direct, we encourage you to check out other providers as well. Once you've identified a few potential providers, check out this article to learn the Best Questions To Ask Before Signing With An IT Services Provider.
And, if you think Kelser might be a good fit for you, we'd love to talk about how we can work together to achieve your goals.