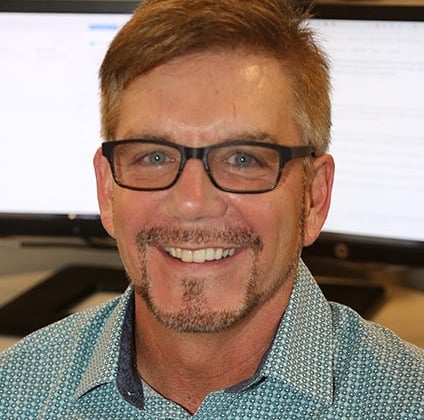 Office 365 vs. Microsoft 365: How Do I Decide?
Choosing between similar types of software can be challenging. Whether you do an internet search or compare advertising collateral, if you aren't an IT professional it can be tough to know the specifics about each option, what it can do, and what your cost really will be.
As engineering manager at Kelser Corporation, a managed services provider (MSP), I've seen organizations make choices that work well and those they regret a few months later. Throughout my IT career, I've lived through both of these experiences as well.
While MSPs are known for proactively managing an organization's infrastructure and devices, and addressing efficiency, reliability and cybersecurity issues, MSPs also offer intangible benefits including strategic advice and counsel about all of your IT questions.
For example, when a client is deciding between similar types of hardware or software, an effective MSP will weigh in and provide the pros and cons of each option based on the unique needs of the business. I've been part of many of these discussions firsthand and wanted to share a concrete example of this process at work.
In this article, I'll compare Office 365 and Microsoft 365 from the perspective of an experienced IT MSP partner. I'll talk about the advantages and disadvantages of each offering and which one may be right for you depending on your business needs. So you'll not only get a comparison of the two, but also a look into how an IT MSP helps you determine what is right for your business.
The Similarities Between Office 365 and Microsoft 365
Office 365 is a software bundle that has been around since 2001. Microsoft 365, introduced in 2017, is a service-based platform featuring a suite of apps,
What's Included
Both provide different levels of office productivity solutions that include Email, Word, Excel, and PowerPoint.
Fee Structure
While previous versions of the Office suite were available with a one-time, upfront fee, Office 365 and MS 365 are both now subscription-based services available via a recurring service-based charge. Because Office 365 and Microsoft 365 are subscription services, they are budgeted as an operating expense.
Office 365
A subscription model for what was previously known as the legacy Office Suite (i.e. Office 2010, 2019), Office 365 has been expanded to be a Cloud subscription service.
The Office 365 subscription model allows for continuous software updates/upgrades, which eliminates the software solution reaching "end of support or end of life" status.
Microsoft 365
Microsoft 365 is available to businesses that pay a monthly subscription fee per user for access. There are four subscriptions to choose from: basic, standard and premium, as well as an option for just the premium Office apps.
Each option offers a slightly different combination of features and capabilities that apply to specific business needs. If a business needs extra threat detection, for example, they may want to consider a different level of Microsoft 365 than an organization that doesn't have the same level of need.
The Differences Between Office 365 and Microsoft 365
While there are functional similarities between the two offerings, Office 365 and Microsoft 365 have key differences. Listed below are some of the ways they are different:
What's Included
Office 365 is a software suite, while Microsoft 365 provides a more robust service offering, combining the software suite along a larger portfolio of additional functions ranging from security to app deployment including Windows OS licensing
Office 365
This heritage product offers standard business productivity software. Add-on packages are available to enhance this product's offerings, making Office 365 a cost-effective solution for many businesses.
Microsoft 365
Microsoft 365 provides a premium package of offerings, which includes a version of Office 365; Microsoft Intune; advanced threat analytics; identify and threat protection; information protection and compliance; Azure Active Directory, Information Protection and Advanced Threat Protection; and Windows 10 Pro Upgrade or Windows 10 Enterprise. The Microsoft 365 Admin Center also makes it possible to manage all of your devices and security settings from the Cloud.
While these are good options for some businesses, not every business needs all of the capabilities Microsoft 365 offers.
Cloud Compatibility
Office 365 and Microsoft 365 are compatible with different degrees of Cloud computing.
Office 365
In general terms, Office 365 is a good choice for an organization that hasn't yet or is just beginning to use the Cloud for activities like email. If your business isn't ready to fully commit to the Cloud as a primary storage and operating medium, Office 365 may be a better choice for you.
Microsoft 365
If your business currently uses a lot of Cloud-based computing services or if it is ready to make a switch to primarily Cloud-based services, MS 365 is a better solution for you. Microsoft 365 eliminates the purchase and ongoing maintenance costs associated with owning server hardware.
Life Expectancy
Office 365 and Microsoft 365 have different life expectancies in terms of support.
Office 365
Microsoft is expected to phase out this heritage product in the coming years. If companies have recently invested in server hardware, Office 365 remains a viable option for the foreseeable future.
However, it's important to bear in mind that supported versions continue to change and effective October 2020, only the following versions of Office are supported for connecting to Microsoft 365 (and Office 365 services):
Microsoft 365 Apps for enterprise (previously named Office 365 ProPlus)
Microsoft 365 Apps for business (previously named Office 365 Business)
Office LTSC 2021, such as Office LTSC Professional Plus 2021
Office 2019, such as Office Professional Plus 2019
Office 2016, such as Office Standard 2016
Microsoft 365
The industry thinking is that Microsoft eventually wants to migrate everyone into the Cloud, making Microsoft 365 an industry-wide standard. This move doesn't eliminate an organization's resources, but re-delegates tasks from on-site servers to the Cloud, with Microsoft providing the upgrades.
Office 365 or Microsoft 365: What's Right For You?
Each product has pros and cons depending on the needs of your business. As this article shows, there are a number of considerations ranging from the capabilities to the fee structure, and your use of the Cloud to your IT infrastructure.
If you've recently invested in a new server and are just beginning to switch to Cloud computing, Office 365 might be the right option for you. If you've already switched most of your computing to the Cloud, then Microsoft 365 is a better choice.
All that being said, the licensing can be complicated for a business owner and even for people who deal with it every day. An IT MSP can help your business navigate the licensing complexities to ensure your business is buying the licensing that ensures your business needs without paying for more than you need.
An IT MSP gives you the advantage of the advice and counsel of industry experts who not only know the pros and cons of different software, but take the time to get to know your business priorities and needs. This is just one of the many benefits your organization can realize from a strategic partnership with an IT MSP.
If you want to know more about how an IT MSP can optimize the efficiency of your IT infrastructure, check out this article: What Does An Efficient IT Department Look Like?