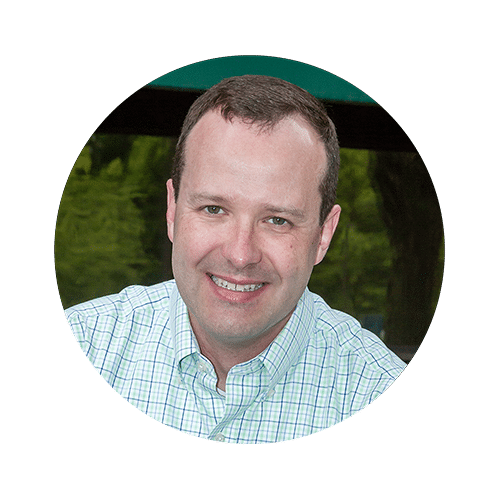 6 Reasons You Need Wireless-as-a-Service
Nearly everyone has heard of the Software-as-a-Service (SaaS) business model, and technology has even gone so far to start labeling Everything-as-a-Service (XaaS), but how often do you hear of Wireless-as-a-Service (WaaS)?
In this post, we'll break down the top six reasons to consider WaaS as a practical option for implementing cutting edge networking for your business.
Let's dive into WaaS!
---
Even with Wireless-as-a Service, your company needs to make security a priority.
---
What is Wireless-as-a-Service?
"What's the Wi-Fi password?"
"The Wi-Fi's not working."
"The Internet is sooo slow—what's the deal?"
Just a small sample of the of issues with wireless access for users, and we're sure you've heard plenty more from the providers. IT departments can spend a significant amount of time dealing with customer support, regular maintenance, and equipment upgrades—and that's if things are going fairly smoothly. Outages and other inconveniences can destroy an entire day's productivity if not managed properly.
Take all of that hassle, almost like a bundle of Christmas lights, and hand it to someone who has the time, expertise, and resources to sort it out quickly and make sure it doesn't happen again. Guaranteed uptime, proactive maintenance and planning, no stress from dealing with low-level connectivity issues...
We have been evangelizing WaaS as a tool for companies to grow, scale and set up great services for their customers. Here are a few of the reasons WaaS is a good idea.
Reasons Why You Need Wireless-as-a-Service
Simplified Delivery
Blazing Fast Wireless
Unparalleled Coverage
Mobility Enabled
Confidently Secure
Unmatched Service and Support
Simplified Delivery
There is a good deal of time and resources dedicated to building and maintaining a wireless LAN. You have to match your business needs with the size, speed, and flexibility of your network. Then you'll need to plan your build. The hardware alone required to build a wireless network can accumulate quickly—you'll need the following (at a minimum) to provide a stable wireless environment:
Wireless Network Adapters
Wireless Routers
Wireless Access Points
Wireless Antennas
Wireless Repeaters
While most of these pieces of hardware aren't necessarily expensive, you still have to spend the money up front as an investment in your network. And when there are changes to Wi-Fi technology, such as the update to 802.11-ac as the standard specification in 2013, you'll need to upgrade your hardware.
When employing a MSP to provide WaaS, all hardware installations, maintenance, and upgrades are included as a single monthly subscription. WaaS from Kelser is more like pressing a button and getting everything you need.
Blazing Fast Wireless
As a society, we have incredible expectations of our Wi-Fi systems. Planes, trains, and automobiles; among other more obscure demands. And we need it to be fast!
You don't have to explain your need for ridiculously fast Wi-Fi to the pros at Kelser, just like you don't need to explain your need for food, water, shelter, or Netflix. We're using state-of-the art equipment for WaaS:
MU-MIMO 11ac Wave 2 access points are designed to handle multiple requests, monitor clients and steer them to the best access point for their needs. This increases both speed and reliability.
Additionally, we use access points that provide support for MultiGig Ethernet, providing up to 5 Gbps over standard copper Ethernet. Combine that with ClientMatch and MU-MIMO and you've got an access point that delivers 1.7 Gbps!
"Your Wi-Fi is too fast!" Said no one, ever.
Unparalleled Coverage
When you build and maintain your own wireless LAN, you do the best you can and manage interruptions as they occur. When you hire Kelser to deliver WaaS, we include predictive analytics and post-deployment heat mapping as part of the service.
We use adaptive radio frequency management and air monitoring for spectral analysis to predict future dead spots and eliminate them before they happen. The handoffs from access point to access point are so smooth you won't even see a blip.
Mobility Enabled
Consumers and employees alike have increasing demands of their mobile devices. Many offices around the world are making good use of the Bring Your Own Device (BYOD) trend—employees need their devices for mission-critical work, which makes access to reliable Wi-Fi absolutely necessary. 50 employees can turn into 150 devices in no time
Apart from the standard laptop, tablet and smartphone, wearables and Internet of Things (IoT) devices are growing rapidly, creating demands for wireless that didn't exist even a year ago. Does your IT department have time to research the trends in mobile devices and respond to inquires about why this particular device is having trouble connecting? Probably not, and they shouldn't have to.
Confidently Secure
In case you're new to this blog, we're fanatics when it comes to cybersecurity. Due to the increasing diversity of wireless access, the playing field for hackers to tap into your network continues to expand.
Threats to your wireless network come in many forms:
Radio frequency interference
Unauthorized intrusion
Somebody has to be constantly looking out for these types of threats. And of course, the bigger your network and the more WAP's you have, the harder this task becomes.
WaaS eliminates the uncertainty of keeping your network secure by proactively monitoring these issues all the time. In addition to solving the issues named above, WaaS also provides Policy Enforcement Firewalls, Spectrum analysis, Zero-touch AP provisioning, and allowing guests to self-register for secure access to hotspots and corporate WLAN.
Unmatched Service and Support
How many complaints do you receive about the speed of your connection? How much work time is lost due to a slow connection or outages in Wi-Fi? Or, simply put, how much of your normal workday do you spend online?
If you or your coworkers spend a significant amount of time online, a fast, reliable network isn't just nice to have; it's an essential component of your business. It's something you need to invest in, but that doesn't necessarily mean you need to spend a ton of money building your own network. WaaS is an investment in a partner to take the hassle of wireless LAN off your hands and give you back superior wireless service that would be extremely difficult to maintain on your own.
Having an expert team of people dedicated to making sure you have the highest-performing network possible is an investment that every enterprise and SMB should consider to keep things running smoothly.
In addition, the network you get when using WaaS is absolutely top of the line; it's the same network the biggest and most technologically advanced companies are using. For SMB's that normally wouldn't have access to that type of tech, this can be a game changer.
These are six reasons you need WaaS. The rabbit hole of technical details will go as deep as you'd like, but the key message we'd like to get across is to consider WaaS as a solution to business challenges, not just tech problems. Investing in a rock-solid, super fast wireless network can pay huge business dividends.
To learn more technical details or to get started with WaaS, contact us anytime! In the meantime, check out this ebook on improving your company's security online: