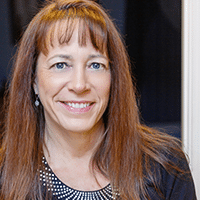 Desktop-as-a-Service Makes Tech Predictable
Software used to be such an adventure. Your company would buy a new program and then essentially be on your own to install it and learn how to use it. It might work out great, or it might be a frustrating fiasco. You bought it—it's your problem now.
Wisely, software companies have largely switched to a software-as-a-service model in which customers pay a recurring fee for use of software that is maintained and supported with customer service. Hardware is undergoing a similar transition with desktop-as-a-service, also known as device-as-a-service, or DaaS.
How can physical pieces of technology hardware be a service?
The equipment is essentially leased under an agreement with the MSP, who oversees all of its needs during its lifecycle. Before new computers arrive at your office, the MSP takes care of setup procedures such as "imaging" in which a template for different configurations is established and can easily be applied down the line. That way, when a new computer is needed in the accounting department or sales department, for instance, it arrives with all the proper apps and settings for someone working in that department.
In addition, the MSP can take care of "pre-staging" or making sure ahead of time that computers will be ready to communicate with printers, scanners, copiers and other office hardware immediately upon arrival. The pre-staging process can also include setting up tools so that the MSP can solve any issues that arise remotely, which saves users the trouble of having to wait on technicians to come in person.
When it's time to replace the hardware, the MSP will ensure that no data follows the device out the door when it's time for it to be destroyed, donated, or sold.
Desktop-as-a-service can also include virtual desktop infrastructure (VDI), which moves certain apps and functionality to the cloud so that they don't have to be installed on every machine. Employees can use thin-client or a zero-client machines, which are smaller, durable, streamlined computers that connect to the cloud to access the functionality they need.
Desktop-as-a-Service Offers Flexibility and Scalability without Responsibility
While some small and medium-sized companies benefit from desktop-as-a-service, larger organizations with multiple departments that each have their own technology needs are particularly well suited. DaaS offers the flexibility to deploy in waves or as-needed to help expedite onboarding of new hires. It enables a company to have exactly the technology it needs and nothing more.
It is also a huge advantage to have a single party responsible for fixing any issues that arise. Desktop-as-a-service eliminates situations where the software company blames the computer, and the computer manufacturer blames the internet service provider, and everyone passes the buck without offering any solutions. With DaaS, the MSP bears the full responsibility and has access to all components of the system to solve issues quickly. With day-to-day hardware needs handled by the MSP, DaaS frees up IT staff to handle more specialized projects than merely keeping the company's technology running.
Finally, desktop-as-a-service offers cost predictability. The cost of each additional PC is clearly articulated without any variables. It helps to make it easy to understand the unit cost of adding new employees, or the savings of shrinking (some DaaS programs allow for shrinkage as well as growth).
The only disadvantage to desktop-as-a-service can be difficultly determining the ROI at the end of the term since the benefits of increased efficiency of onboarding employees, greatly reducing lost time due to technical issues, and improved security of proper device disposal can be somewhat difficult to quantify. A trustworthy MSP will help make this calculation transparently so that it's clear if DaaS makes sense for your business.