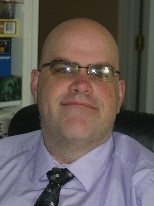 New IT Provider? Here's What To Expect The First 30 Days
You're considering signing with a new IT provider and are looking forward to having a partner to help shore up your IT infrastructure.
The efficiencies and cybersecurity improvements that this partnership will yield are exciting. Now you are chomping at the bit and wondering how quickly you can expect the onboarding process to move after you sign the contract.
As a service delivery manager at Kelser Corporation, I'm asked this question a lot.
In this article, I'll share the typical onboarding timeline for IT providers who offer managed services. This article will give you a good idea of what to expect during the first 30 days.
We are committed to minimizing surprises (for you and for us) by providing an honest look at the onboarding timeline. Having said that, there are variables that can affect the onboarding timeline and I'll address those, too.
After reading this article, you'll walk away with a better understanding of the onboarding process, how long you can expect each phase to take, and factors that can affect the onboarding schedule.
Ready to get started?
What Are The Steps In The MSP Onboarding Process? How Long Does Each Take?
Every infrastructure is different and has its own idiosyncrasies that can affect the onboarding timeline.
In general, after you sign a contract with for managed IT services, the typical onboarding process takes from 30-45 days from start to finish.
Some of the key phases are:
1. Discovery (Site Visit)
A technical expert or team will visit your site (or sites) in-person to review and document your IT infrastructure. Depending on your company policies, scheduling this meeting will likely include coordinating a member of your staff to escort them on your company premises.
Once on-site, the expert will take photos and compile a complete inventory of all devices and network hardware. The technical specialist also will document the state of your firewall(s), switch(es), access points, and servers.
They also will gather additional network and admin credential information as part of their exhaustive overview of your entire network.
Ideal timeframe - within 3-5 days of receiving a signed contract
2. Internal Meeting
The managed provider's team meets internally to review the project scope, resource allocation, and scheduling.
Ideal timeframe - Within 1-3 days of receiving a signed contract
3. Project Kickoff
During the kickoff phase, two things happen somewhat simultaneously. All of the players from your organization and the IT provider are introduced and the provider's team will begin implementing changes to improve the efficiency and security of your IT infrastructure.
Based on your unique requirements, you will be paired with a team of IT experts that may include a virtual chief information officer (vCIO), a technical alignment manager (TAM), and a service delivery manager (SDM).
These experts learn the intricacies of your IT environment and work with you to make sure the environment is best positioned to support the goals of your organization.
At Kelser, our SDM will contact you to schedule this meeting within 48 hours of the contract signing, so that everyone knows the team.
During this meeting, the IT provider will present a high-level summary of the contract including a review of the services that are and are not covered by your contract, as well as expectations and deliverables.
There may also be a short training session for users on how to submit a service ticket or other provider-specific information. This meeting ensures that we are all on the same page and that we can efficiently start the process of working together as partners.
Ideal timeframe - within 2-4 days of receiving a signed contract
The IT provider begins set-up work and remediation of critical issues. This is when new administrative credentials are set up and knowledge transfer happens.
Some of the other steps in this process include configuring platforms and deploying software.
As needed, network and server setup and remediation occur at this point as well as any other "tune-ups" that may be required.
At this phase, the MSP also looks to address any unique issues that were discovered in the discovery phase.
Ideal timeframe for completion - within 30-45 days of receiving a signed contract
4. Ongoing Feedback/Follow-Up
Each contract outlines deliverables and timeframes for follow-up and status meetings.
In addition to regularly scheduled meetings, the lines of communication are always open whether that means in-person, email, or phone conversations. This is part of the ongoing communication that facilitates the relationship between the business and the provider and builds true partnership and trust.
What Factors Can Affect The Onboarding Timeline?
If you've ever built a house or managed a project, you understand that the best-laid plans often give way to unexpected issues or delays. While most providers aim to follow a strict onboarding timeline, we also understand the need for flexibility.
At Kelser, sometimes our clients want to hold off on implementation for business and scheduling reasons. Your business and priority drive the process. Other times life happens and while we try to prepare for every eventuality, sometimes things get complicated.
From the IT provider perspective, here are some of the things that can affect the onboarding timeline:
1. Number of Users
Some customers have a small number of users at one site. That is pretty straightforward.
If you have a large workforce or one that is primarily remote, things can get a little more complicated.
2. Complexity of Environment
In addition to the number of remote employees, there also is the number and geographic location of your brick and mortar sites.
Some of the things your provider will need to understand are:
Do people at all of your sites need to share files? Does everyone need to share files or do you need to limit certain access? Are there documents (like your recipe for your secret sauce) that need special protections?
Do you have sites located around the world?
Is your work subject to

government or industry regulations

like NIST 800-171?
Do you use specialized software or legacy software that is no longer supported, which may integrate with specific business processes?
3. Scope Of Agreement
What is the IT partner providing? Are you going to fully managed services? Is the provider patching? Is the provider monitoring?
Providers offer different solutions. Some provide a stack of services. Others provide an "a la carte" option. The onboarding will vary depending on what the IT partner is providing.
4. Scheduling
Some of the preparation for working with an IT provider will require site visits. Coordinating schedules, believe it or not, can often be one of the biggest holdups.
For example, when a provider visits the client site(s) to do discovery before providing a proposal, in most cases they can't just show up at a client site and start walking around unescorted.
Most clients require that visitors be escorted within their building(s). Even if this isn't the case, the provider representative needs someone to show them where the data closet is or where the servers are located.
5. Client Timeline
Are you in a hurry to get things up and running? Would it be better for you if we wait until summer when things usually slow down for your business?
6. Age of IT Architecture
Are your servers and devices up-to-date? Have things been patched? If your devices, networks, servers, and firewalls are all up-to-date, the transition will be easier.
If you are operating with older devices (desktops, laptops, etc.), that will impact the timeline. If you are still using Windows XP operating systems on devices, for example, the provider may recommend upgrading all the device operating systems to minimize security risks.
Is your server capacity maxed out? Can it support the current and projected number of users?
All of these factors (and more) play a role in how quickly (and safely) your IT provider can begin administering your network.
What Comes After Onboarding?
At this point, you should have a deeper understanding of the timeline for onboarding with a new MSP. We've talked about the discovery, implementation, and kickoff stages and outlined what the ideal timing for each phase might look like.
We've also highlighted some of the factors that affect the length of the onboarding process.
At Kelser, we've helped hundreds of organizations and we can help shore up your IT infrastructure by making it more secure, efficient, and available. We form strategic partnerships with our customers so we know where they are headed and can help them ensure that their IT network is positioned for success.
We know that managed IT services aren't the best solution for everyone. We are committed to providing the information business leaders like you need to get the IT solution you need. Whether you work with Kelser or another IT provider, it's always a good idea to go into a partnership clear about the expectations and deliverables.
Find out how to measure the success of your MSP partnership as you move forward, by reading this article: 3 Ways To Measure The Success Of An IT Partnership (Metrics & More).
Or, learn about the different kinds of IT providers in this article: Break/Fix Vs. Managed IT: Cost, Reliability, Security, Productivity.