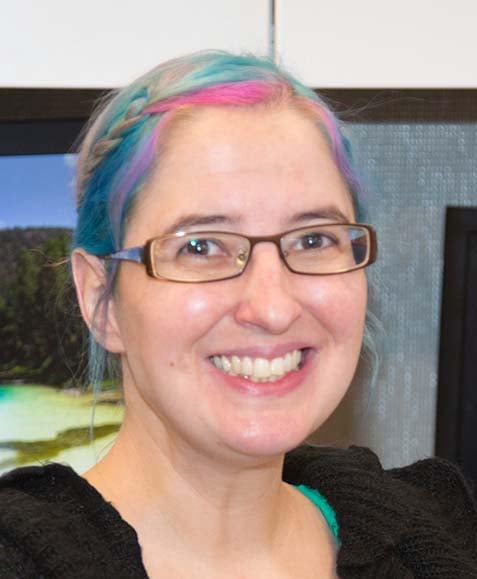 What Is Mobile Device Management (MDM)? How Does It Benefit Business IT?
With the proliferation of mobile devices (like tablets, smartphones, and tablets) in the workplace, it has become more important than ever to be able to remotely and securely manage these devices. That's where mobile device management (MDM) comes in.
You may have heard of mobile device management (MDM), but may not fully understand what it does and the role it plays in keeping data safe
As a technical alignment manager, I do my best to explain technology in simple language whenever possible. In this article, I'll explain what MDM technology is, what it does, why it's important, and which organizations would benefit from using it.
After reading this article, you'll have all the information you need to decide whether it is a good option for your organization.
What Is MDM?
MDM is any software or application that allows your mobile devices to be remotely configured, monitored, supported, controlled, and secured. MDM is primarily used to track and lock down devices in specific ways or configure mobile devices for a specific need.
What Are The Benefits Of MDM?
Here are some of the things MDM can do:
Provide Access To Specific Applications
For example, if your organization has a fleet of iPads designated for customer use, MDM makes it possible to only provide specific applications on that device and block everything else. Or, you can use MDM to configure devices to only perform work-related activities.
Enforce Security Protocols
With MDM, you can establish specific security guidelines to keep devices (and data) safe, such as requiring complex passwords.
Remote Wipe And Configure
Users forget their passwords regularly. MDM can be used to remotely wipe the device and rebuild it, making it reusable either for that user or for another user. Gone are the days of devices being assigned to one user and then being unusable once that person leaves the organization.
Remote wiping also comes into play if a device is lost or stolen, making it unusable and keeping the data stored on it safe.
Enable Policies That Lock Down Devices
In the unfortunate loss or theft of a device, MDM makes it possible to remotely lock down the device's Wi-Fi capability so that it becomes a brick to the person who possesses it.
What Mobile Device Management Platforms Exist?
A variety of options exist. Some of the bigger solutions include Microsoft Intune, VMware AirWatch, IBM MaaS360, JAMF, and Sophos. There are other offerings from smaller companies, too, such as SureMDM.
Visit this website to see a comparison of several MDM solutions.
Which MDM Platforms Are Best?
The best MDM platform for your organization depends on your environment, the level of management you need, and how many devices/users you are supporting.
One caveat: all MDM platforms will claim to be a good fit for smaller organizations, but this is simply not the case. Small organizations don't necessarily need the most expensive option with all of the bells and whistles that a larger organization may want and need.
It helps to have an idea of what you want in terms of features, but the reality is that sometimes we don't know what we don't know, right?
I always recommend doing your research to learn about your options. Talk to your peers or even your competitors to find out what they are using and why. Ask about their pain points. Ask vendors for recommendations.
What Should I Consider Before Selecting An MDM Platform For My Business?
Numerous factors will contribute to your ability to find the right MDM platform for your organization. Here are some of those factors:
1. Types of Devices
Consider the types of devices deployed in your environment. Are your devices iOS? Android? Windows? A mix of these? You want to make sure you select a solution that supports all of the different types of devices you need to manage.
Do you need to manage personal devices as well as company-owned?
You may have users who want or need to access work email from their personal phone. If you have situations like this, you'll want an MDM platform that can be customized to allow secure access to certain applications.
2. Management Requirements
The capabilities vary from one platform to another. Do you need to just manage security policies (such as updating and patching device operating systems)? Do you need to really lock down devices so they can use only certain applications or connect to certain networks?
What level of automation do you require? Do you want some options for self-service so end users can support themselves for certain things? Do you need reporting features for compliance or auditing?
3. Number Of Users/Devices
MDM plans have different pricing structures. Some prices are based on the number of users, others are dependent on the number of devices supported, and some take both users and devices into account.
Understanding the number of users and existing devices, as well as a projection of new devices that may be added will ensure that you get the right MDM solution for you.
Will personal devices be part of the equation? Company-issued devices only? Your policy matters when considering MDM solutions.
This article has even more things to consider before selecting an MDM solution.
What Are Some Recent Trends In MDM?
Traditionally, employees have been given company-issued devices including smartphones, laptops, and tablets. The devices have been configured for their specific function or role.
As many organizations move to a hybrid or fully remote workforce, employees often use personal devices for work. Known as BYOD, MDM can provide solutions for ensuring the security of the data accessed on private devices. It can also provide a way to monitor behavior and facilitate productivity.
What's Next?
Unified Endpoint Management (UEM) is the next generation of management tools.
While MDM has traditionally managed exclusively mobile devices, UEM can also be used to manage desktops, rugged devices (hardware designed to tolerate the harshest environments), internet of things (IoT) devices, wearables, and more.
A combination of MDM and enterprise endpoint management (EMM), UEM tools provide an easier way to manage all devices under a single pane of glass. It also offers more options for applying security policies and keeping devices safe from malware and cyber threats.
As a result of the increased capability, UEM solutions may be more expensive.
Some platforms have already begun offering UEM solutions and I suspect that UEM platforms will eventually incorporate remediation features on top of vulnerability scanning capability.
What's The Bottom Line With MDM?
MDM is an effective way for organizations to manage remote devices of all types.
In this article, we've defined what MDM is and why it's important. We've discussed different MDM platforms and how to decide which one might be best for your organization.
You now know what to consider when selecting an MDM platform including the types of devices, what you want to manage, and the number of users and devices involved.
You've also learned about some recent trends in this technology area. After reading this article, you have all the information you need to confidently decide whether your organization could benefit from an MDM solution.
At Kelser, we include MDM solutions in our comprehensive managed IT support offerings. Because we know that managed IT support isn't right for every organization, we believe in providing unbiased information you can use to find the best solution for you, whether we work together or not.
If you find yourself wondering about managed IT support, learn what's included and what's not included.
Or find out whether managed IT is a good fit for small businesses.
If you are considering managed IT, we encourage you to check out several providers. In fact, we are so serious about this, that we've done some of the legwork for you.
This article compares our services to one of our competitors, IT Direct. Check out other unbiased comparisons as well as other resources in our Learning Center.
Looking for other steps you can take to keep your data safe?
Or, if you prefer to talk with a person, click on the button below, fill out the simple form and one of our IT experts will contact you within 24 hours (often sooner).