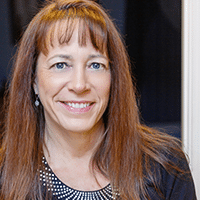 How to Get the Most Value from Your IT Department Budget
Technology plays an increasingly crucial role in organizations of all sizes and industries. That's one reason why 89 percent of companies expect their IT budgets to grow or stay the same in the next year. However, when times get tough and businesses need to cut corners, the IT department is often among the first targets for cost reduction.
Purchasing car insurance is not a waste of money just because you haven't been in an accident. It's a necessary expense in case you have one. In this same way, you shouldn't judge the value of an IT budget by looking at how much downtime or how many data breaches you've had. Allocating the appropriate funds ensures that your IT environment will continue to operate predictably, securely, and reliably, now and into the future.
There are ways that organizations can make the most of their IT department budget, no matter how much they have available to spend. In this article, we'll review how you can use your company dollars in the best way possible for the IT health, efficiency, and performance of your organization.
5 Ways to Get the Most Value From Your IT Budget
1. Partner with a managed services provider
Joining forces with an MSP is often one of the first recommendations to get more out of your IT budget. In many cases, qualified MSPs will provide more value than building your own in-house team. You save the costs of salary and benefits that come with a comparable number of full-time employees while getting a breadth of expert resources for your IT buck.
The best MSPs are capable of working with a variety of businesses, focusing on continuous improvement following industry best practices. When you choose the right MSP, they'll get to know your company and IT environment just as well as you know them yourself, helping you chart a path forward, working with you every step of the way.
2. Comprehensive solutions vs. piecemeal
Businesses that are highly budget-conscious may shop around at different MSPs, looking for the least expensive option for everything they need. This inevitably creates a "Frankenstein relationship" in which multiple MSPs are stitched together to form a piecemeal solution.
This approach has several drawbacks that may outweigh the budget benefit. The more you spread your relationships with MSPs thin, the less each of them will be invested in the success of your business. Managing these interactions between you and the MSPs—and sometimes also between the different MSPs—will become increasingly complex.
Comprehensive solutions typically provide greater value for your dollar, even if they are not cheaper than a piecemeal offering from different MSPs. A single partner that provides all of your IT services can understand your business better, helping to discover inefficiencies and performance issues before they become problems that might have otherwise gone unnoticed.
3. Open-source software
Open-source software is usually free of charge, even for commercial applications. Popular applications such as the e-commerce platform Magento, the email client Thunderbird, and the content management system WordPress are all open-source, helping to bring down your IT costs.
However, there are a few caveats to using open-source software. First, support and maintenance will be entirely your obligation. If you're experiencing an issue with the software, you're on your own or dependent on the assistance of contributors to the project.
Second, cybersecurity with open-source software is a mixed bag. Proponents argue that making software open-source improves security by getting more eyes on the source code to search for vulnerabilities. However, this process is only as good as the community that supports the software. In addition, many open-source applications have no way of enforcing the installation of security patches, or even notifying users that a vulnerability has been discovered.
Third, open-source software may not be the right fit for your IT infrastructure, depending on the features you require and the other applications in your environment. For example, the open-source productivity software OpenOffice replicates many of the features of Microsoft 365 (formerly Office 365), but it doesn't have a cloud version, which could make sharing and collaboration more difficult for your employees.
4. Virtualization and the cloud
IT practices like cloud computing and virtualization have numerous benefits, including possible cost savings (depending on your use case). Cloud resources such as storage and hardware can be provisioned on an as-needed basis, saving you the upfront capital investment.
Meanwhile, virtualization can be used in multiple ways to reduce your IT expenditure. Containers are software applications that have been packaged with their dependencies and runtime environments so that they can run on any box and decrease your hardware expenses. Networks, operating systems, and databases too can all be virtualized, making your IT environment more flexible at a lower cost.
5. Reducing IT personnel costs
As a business evolves over time, IT departments tend to grow in size to accrue different skills and expertise. While it might seem tempting to reduce your IT personnel in order to cut costs, layoffs are usually not necessary if you have the right strategy and processes in place.
Rather than cutting staff members, for example, you can free them from routine support and maintenance tasks by partnering with an MSP. With more hours in their day, your employees will be free to work on strategic long-term projects that can give you a key business advantage.
How NOT to Cut Corners with Your IT Budget
With all that said, what are some ways that are more harmful or risky when trying to cut your IT budget?
Assigning in-house IT staff to multiple roles is tempting, yet problematic and will likely be unsuccessful in the long run. Finding a true "jack of all trades" is very difficult, and someone who fits this description will command a high salary. Unless you have these people available on staff, trying to force your existing personnel into responsibilities they're not suited for is a recipe for disaster.
Making uninformed decisions is another way to be led down the wrong path when trying to cut IT costs. Whenever you come to a particular conclusion, first ask: who came up with this plan of action, and are they truly qualified to make this judgment? Be sure to do your due diligence by vetting the people you entrust with important IT decisions.
Effective Technology Management on any IT Budget
If you spend too little on your IT environment, you may find that the damages far outweigh any money you tried to save. According to an IBM study, the average cost of a data breach has risen to $3.9 million. Even for businesses with fewer than 500 employees, average losses are above $2.5 million, which is a potentially incapacitating amount.
The best way to maximize your IT value is to have an effective strategy for technology management. For many businesses, this means joining forces with a knowledgeable, experienced MSP or IT consultant. They can help you create a plan to cover all your bases, while still getting the most out of your budget.
Here at Kelser, we perform a five-step evaluation of every potential client's IT environment that covers the following topics:
Hardware and software infrastructure
Security
Data backup and protection
Software and licensing
Communication
This helps us get a sense of your current infrastructure and how we would be able to help. Based on this assessment, we construct an IT roadmap, as well as a breakdown of your return on investment and total cost of ownership.
What's more, we continue to perform these evaluations for our clients at regular intervals. The IT landscape is constantly evolving, and it's highly important to understand how things have changed within the past 6 to 12 months.
As a Connecticut-based IT services provider, we pride ourselves on emphasizing quality—we compete on customer satisfaction, not price. Finding the right MSP who can offer a comprehensive array of services will be much more effective and save you time, effort, and stress in the long run.
Interested in learning more to see if managed services can help your organization drive the most value from your IT budget? Take our quiz: "Are IT Managed Services Right for Your Organization?"