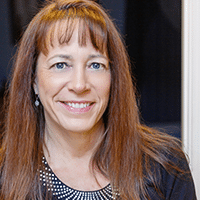 5 Ways To Get The Most Value From Your IT Budget
Editor's note: This article was originally written in 2019, but has been updated to include the most relevant information and ideas.
Technology plays an increasingly crucial role in organizations of all sizes and industries. That's one reason why roughly 50 percent of companies expect their IT budgets to grow or stay the same in the next year. However, when times get tough and businesses need to cut corners, the IT department is often among the first targets for cost reduction.
In the same way that purchasing auto insurance is a necessary step to protect yourself against the financial implications of an accident, investing in your IT budget ensures that your technology will be ready to adapt to your changing business strategy and needs.
Allocating the appropriate funds upfront ensures that your IT environment will continue to operate predictably, securely, and reliably, now and into the future.
While IT budgets vary depending on the size of the organization, there are ways to make the most of your IT department budget, no matter the size.
Kelser has been helping organizations like yours make the most of IT budgets for more than 40 years. We offer managed IT support that keeps technology safe, efficient, and available. But, we know managed IT isn't the right solution for every organization.
Rather than sell you our services, we provide the information that business leaders like you need to make the best technology decisions for their organization. We know our approach is different, but we are committed to providing unbiased, honest information you can use.
In this article, we'll review how you can use your company dollars in the best way possible for the IT health, efficiency, and performance of your organization.
5 Ways To Get The Most Out Of Your IT Budget
Like most business leaders, you want to use your budget wisely. Here are 5 ways to maximize your IT dollars:
1. Comprehensive Vs. Piecemeal Solutions
Businesses that are highly budget-conscious may shop around looking for the least expensive option. This approach has several drawbacks that may outweigh the budget benefit.
When you spread your IT work across several providers, they may not be invested in the success of your business and you may spend more time than you realize managing these interactions. The truth is, you may end up paying more for piecemeal service than you would for comprehensive solutions.
A single provider can often provide greater overall value for your dollar because they get to know your infrastructure, making service more efficient and effective the first time.
How To Achieve It:
There are two ways to achieve IT support.
Learn the differences between a break/fix provider and a managed IT support provider. While both options have their place, break/fix is more of a piece meal solution, while working with a managed IT support provider gives you the confidence of a partnering with a team of experts that proactively looks out for your entire infrastructure.
2. Align Technology With Business Strategy
This may sound difficult, but it doesn't have to be. When you look at where you expect your business to be in 5 or 10 years, don't forget to include a plan to acquire and maintain the technology that will get you there.
In the same way that aligning your tires on your car ensures a proper road contact, smooth ride, and maximum tire life, aligning your business strategy and your IT infrastructure prevents unexpected events and provides your business with a smooth ride well into the future.
How To Achieve It:
Learn what it means to align your technology and business strategy and how internal and external resources can help.
3. Open-Source Software
Open-source software is usually free of charge, even for commercial applications. Popular open-source applications can help bring down your IT costs.
3 Caveats To Open-Source Software:
If you experience an issue with the software, you're on your own or dependent on the assistance of contributors to the project.
Proponents argue that making software open-source improves security by getting more eyes on the source code to search for vulnerabilities. However, this process is only as good as the community that supports the software.
In addition, many open-source applications have no way of enforcing the installation of security patches, or even notifying users that a vulnerability has been discovered.
Open-source software may not be the right fit for your IT infrastructure, depending on the features you require, your contractual requirements, and the other applications in your environment. And, if the software doesn't have a cloud version, it could make sharing and collaboration more difficult for your employees.
How To Achieve It:
Look online to see what open-source software is out there. An internet search will provide numerous resources for you to consider. You may find something that could work depending on your needs.
4. Virtualization And The Cloud
IT practices like cloud computing and virtualization have numerous benefits, including possible cost savings (depending on your use). Cloud resources such as storage and hardware can be provisioned on an as-needed basis, saving you the upfront capital investment.
Networks, operating systems, and databases can all be virtualized, making your IT environment more flexible at a lower cost.
How To Achieve It:
If you have a full complement of IT professionals on your staff, they can help you migrate to the cloud. If not, consider partnering with an external IT support provider.
5. Optimizing Resources
IT departments tend to grow in size to accrue different skills and expertise. If you find that your IT organization is stretched thin between responding to daily service calls and maintenance tasks, or if you have no internal staff, consider partnering with an external IT support provider to handle the daily firefighting activities, project work, or strategic planning.
How To Achieve It:
If you are considering working with an external IT support provider, compare several options to make sure you find one that is the right fit for your organization.
Don't Make These Mistakes With Your IT Budget
With all that said, avoid these harmful and risky solutions to your IT budget issues.
Stretching Your Staff Too Thin
Assigning in-house IT staff to multiple roles is tempting, yet problematic and will likely be unsuccessful in the long run. Finding a true "jack of all trades" is very difficult, and someone who fits this description will command a high salary.
Trying to force your existing personnel into responsibilities they're not suited for (or that they don't realistically have time to complete) is a recipe for disaster.
Making Uninformed Decisions
Making uninformed decisions is another way to be led down the wrong path when trying to cut IT costs. Before you commit to a certain course of action involving your IT budget ask: who came up with this plan of action, and are they truly qualified to make this judgment?
Be sure to do your due diligence by vetting the people you entrust with important IT decisions.
Lack Of Strategic Planning
If you don't have a strategic IT plan that is closely aligned with your business goals and needs, it makes your IT budget a target for cost-savings.
Make sure you know the reason every dollar is allocated, so that you don't end up paying a huge price (in terms of downtime or cybersecurity issues) as a result of today's technology budget decisions.
Effective Technology Management On Any IT Budget
If you spend too little on your IT environment, you may find that the damages far outweigh any money you tried to save. According to an IBM study, the global average cost of a data breach has risen to $4.35 million.
Wondering what to include in your IT budget? Find out five things every IT budget must include.
After reading this article, you know 5 ways to get the most out of your IT budget: comprehensive vs. piecemeal solutions, aligning technology with business strategy, open-source software, virtualization, optimizing resources.
You've also learned 3 mistakes to avoid with your IT budget: stretching your staff too thin, making uninformed decisions, and lack of strategic planning.
You may have the internal resources to help you implement these suggestions. Or you may need help from an external IT support provider.
At Kelser, we work with organizations just like yours. While we know that managed IT support isn't right for every organization, it does provide proactive, comprehensive solutions for your entire IT infrastructure including the services of experts such as a Virtual Chief Information Officer (vCIO).
As your technology partner, your vCIO blends business and technical knowledge to provide the insight you need to develop a strategic technology roadmap and the budget to support it.
If this sounds like a good solution for you, learn more about what is and what is not included in managed IT support.
Or, if you'd like to talk with a person about how managed IT support could work for your organization, click on the link below, provide your name and email address and one of our IT experts will contact you within 24 hours to see if we are a good fit to work together.