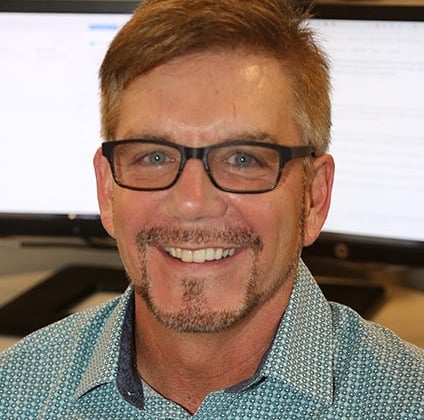 Are Managed IT Services Worth The Cost?
You know that your IT network is the backbone of your company. You've seen the stories on the news and may be worried about cybersecurity. You may be hearing from frustrated users that internet speeds are lagging. You may be experiencing some other issue.
For whatever reason, you've decided that you need IT help. You've looked at different options and are trying to compare choices based on cost and benefit.
It should be easy, but not everyone uses the same language (or pricing).
I've spent my entire career in the IT industry. As vice president of engineering at Kelser Corporation, a managed services provider (MSP), you might expect that I would enthusiastically endorse MSPs as the perfect solution for every organization, but the truth is, there is not one perfect IT solution that is right for everyone.
At Kelser, we believe that honesty is the best policy. That's why we post articles like this one to provide the information you need to make the decision that's right for you and your users.
Because different solutions are right for different organizations, we can't provide a blanket answer to the question of whether or not MSPs are worth the cost (although our business model would indicate that MSPs are the right solution for many people).
Since I can't provide a specific answer for your organization, this article will walk you through the services MSPs provide, an estimate of how much those services cost, and a list of the benefits an MSP partnership offers. Then, armed with the information you need, you can compare MSPs to the other options and make the decision that's right for you.
What Does An MSP Do For IT?
Managed services providers (MSPs) are support organizations that provide proactive management of IT services (covering everything from firewalls to access points, devices to networks, and more) for an ongoing monthly fee. These services may include cybersecurity awareness training for employees, as well as strategic IT advice, guidance, and resource coordination.
How Much Do MSPs Cost?
In general, when working with an MSP, businesses can expect to pay anywhere from $100 to $200 per employee device/computer user per month.
This article provides a deeper dive into the cost of managed IT, what's included, and the variables that can affect the cost.
How Do MSPs Work?
There are generally two business models for MSPs. They can work alongside an in-house IT staff or they can provide all of an organization's IT support.
Either model can be effective and it really depends on what best suits the customer's need.
When an MSP works alongside an internal IT team, the customer often reaps the best of both worlds.
They have someone on staff dedicated to the daily care and feeding of their IT network and users, while they also benefit from the experts at an MSP who may specialize in things like cybersecurity and networks.
Due to the high cost, many organizations don't have the budget to support their own IT staff. In this scenario, an MSP can be a good solution because the costs of the services are shared across multiple organizations. Customers get the benefit of the MSP experts without bearing the entire cost burden.
What Services Do MSPs Provide?
At a minimum, an MSP should provide proactive assistance with:
MSPs provide the staff to address day-to-day technical issues that users encounter. When done correctly by an MSP, service (or help) desk support should be seamless. Your users should feel that they are being cared for by an in-house team.
There should be easy ways to reach out for support and solid communication so that you know your help request is being addressed. Some MSPs provide unlimited technical support, while others may offer a block of time (or a certain number of calls) on a weekly, monthly, quarterly or annual basis.
Today's business world demands that workstations are secure, up-to-date, and efficient. Some MSPs patch and update workstations manually, which can lead to downtime. Others offer automated updates and patching, minimizing (and often eliminating) downtime.
One of the benefits of managed workstations is that the MSP can monitor the health of customer devices and help plan for upgrades or replacements before they fail and everyone is in panic mode.
In much the same way that a telephone number is used to identify a specific business or individual, domain name services (DNS) are addresses used by the internet to identify and locate different websites.
DNS-based protection ensures that the address users think they are reaching is legitimate and safe. Because this service is managed in the background, users don't even realize it's there keeping them safe.
Some MSPs also offer this service to protect mobile users no matter what device they are using or where they are working.
Employee Cybersecurity Awareness Training
Research has shown that when it comes to cybersecurity, employees can be the weakest link.
From politely holding the door for someone who has their arms full to clicking on an email link that appears to be sent from the CFO, employees can unwittingly become part of a malicious act that puts your company in jeopardy.
Regular employee cybersecurity awareness training helps employees identify and avoid common threats. It keeps security issues top of mind for everyone by explaining the role that everyone plays in protecting your company's information.
This training is handled differently depending on the MSP. Some of the differences include the type of training, frequency, and format or delivery.
Data shows this training can significantly reduce the likelihood of a cyber attack.
At the core of this service, an MSP will make sure that your email systems are efficient, available, and able to meet the needs of your business. They'll handle day-to-day technical issues as well as big picture considerations such as identifying opportunities to consolidate applications, features, functions, increase productivity, or reduce costs.
Spam filtering and protection

MSPs will set up, configure, and adjust the controls that protect your business from spam and malicious messages that come via email and messaging applications.
Emails pass through anti-spam filters that check them against industry-standard criteria as well as your specific defined criteria for spam and virus controls. Items failing these checks are quarantined and not delivered, reducing dangerous and unnecessary emails.
The same process ensured that outgoing email doesn't contain malware, spam, and viruses.
MSPs keep your servers patched, updated, and efficient. While this sounds simple and straightforward, it should never be taken for granted.
Managed servers include proper, verified backups. This is a key element of managed disaster recovery, allowing for restoration in a timeframe that works for your business.
Some MSPs also help develop and test your disaster recovery plan on a regular basis to ensure that everything acts as expected. These tests make it possible to address any unexpected glitches before it's too late.
MSPs include network services that keep your network available, efficient and secure so that it can support your entire IT environment, eliminating bottlenecks, congestion, performance issues, and failures.
Some MSPs provide additional services and expertise either as part of their services for an additional fee.
Among those services are IT experts that may include a virtual Chief information officer (vCIO), a technical alignment manager (TAM), and a service delivery manager (SDM).
A vCIO uses extensive industry knowledge to provide proactive, strategic guidance designed to align your technology strategy with your business goals.
A TAM becomes an expert on the intricacies of your specific IT environment and performs regular proactive maintenance that keeps your environment secure.
An SDM coordinates the IT resources needed to keep things moving and acts as a conduit of information between users and IT experts.
Some MSPs have a cybersecurity expert on staff to look out for the safety of your network.
All of these experts work together to provide you with a network that operates at peak efficiency to support users and keep your organization safe.
MSPs use information gathered from the managed services you receive to proactively address technical issues before they cause downtime.
Not all MSPs provide incident remediation. Many will alert you about issues, but the actual remediation and/or cost may not be included in their services. Some may charge an additional fee, while others include remediation in their service contract.
Centralized Anti-Virus/Anti-Malware
MSPs may include anti-virus or anti-malware protection in their managed services, but it may not be centralized and managed by every MSP.
Some MSPs also roll the licensing of these products into your managed services subscription payment.
Some MSPs have the technical depth and expertise to handle project work.
Whether you need a new server or are looking for help with your phone system or imaging new devices, an MSP may be able to help.
While this work is not included in the scope of MSP services, it is nice to be able to have one-stop shopping so customers can rest assured that all of their IT needs can be met by people they trust to get the job done right the first time.
Want More Information About MSPs?
So, now you know what an MSP is, how they work, what they cost, and what they do. With this information, you are better positioned to decide if an MSP is right for your organization.
I know that an MSP isn't right for everyone. For example, if you are part of a large IT organization, you might not need all of the services an MSP provides. On the other hand, if you are part of a small company with a limited budget and low risk, an MSP might not be right for you either.
If you still aren't sure whether an MSP is the right solution for your business, read this article: Are Managed Services A Good IT Solution For Small & Medium Businesses?
Or, if you are ready to talk specifically about how an MSP can help your organization, all of us at Kelser Corporation would love to put our 40 years of IT experience to work for you. To learn more, fill out this form and one of our knowledgeable experts will contact you.