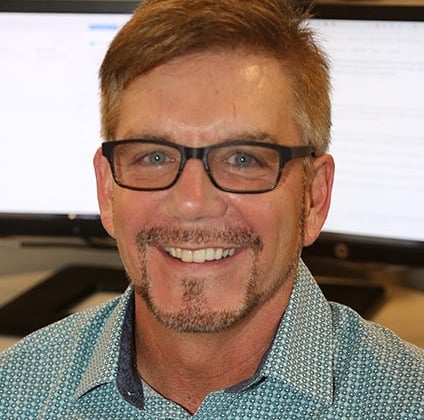 Protect Your Information Online: 3 Tactics To Implement Today
No matter who you are or what you have stored electronically, there are easy steps you can take to shore up the security of your infrastructure. Whether you are protecting company secrets, customer information, or product-design plans, there are many ways to enhance IT security.
If you aren't sure what you need, this article is for you!
Before we get started, I want to acknowledge that I am vice president of engineering services for a managed services provider (MSP). While managed IT is one of the solutions I present in this article, it is not the only solution.
Why am I presenting other options? Every person who works for Kelser Corporation believes deeply in the advantages that we offer to clients, but we also know managed IT services aren't right for everyone.
Because we do business a little differently, we talk about alternative solutions in an unbiased way so that everyone trying to navigate this confusing IT world can find the resources that are the best fit for them.
Having held positions in the nonprofit sector as well as in the MSP space during my 25-year IT career, I have a unique perspective and understanding of the complicated balancing act required to meet staffing, budget, and regulatory requirements.
I'll walk you through three different ways to get the IT data protection you need. After reading this article, you will have a better understanding of the pros and cons of each option and will be able to make an educated choice about exactly what your organization needs.
Let's dig in!
3 Ways To Implement IT Data Protection Measures
There are relatively simple ways to enhance your IT security like passwords, firewalls, multi-factor authentication, monitoring & patching, and employee cybersecurity awareness training. But how do you go about getting access to those services?
Here are three ways to get help with implementing simple data protection services as well as some pros and cons of each approach:
1. Hire An IT Professional
You wouldn't trust your home's electrical system to a person on the street. In the same way, be cautious about who you trust to work on your IT infrastructure.
No matter what city you work in, there are IT contractors who can help you assess your network, figure out where your security gaps are, and implement the industry's best protection measures to address your needs.
Make sure you check their credentials and reviews to ensure that they are reliable and trustworthy. Not sure what to ask? Read this article: Questions To Ask Before Signing With A Managed Services Provider
Before you give the keys to your kingdom to any contractor, make sure you find out as much as possible about them.
Pros
Convenience
Local IT contractors can help assess your network, figure out your security and performance gaps, and apply appropriate solutions.
An IT contractor can make a one-time adjustment to your infrastructure. Sometimes known as a break/fix IT provider, these professionals will come and address issues as they arise.
Cost
Because you pay as you go with a break/fix provider, there is no ongoing monthly retainer. This can be a benefit for an individual home wi-fi network in particular.
Cons
Cost
I know we just listed cost as a pro, but bear with me for a moment; this one is a double-edged sword. Because you pay as you go, it's difficult to estimate and budget for your yearly IT expenses.
Just like with a car, depending on your infrastructure and/or devices, you may have years where you pay more and years where you pay less.
Resources
Many times, break/fix providers have limited staff, which may or may not mean limited experience and resources. Break/fix providers may or may not have the certifications and expertise required to provide long-term solutions customized to your needs.
Ongoing Issues
When you work with a break/fix provider, they may fix one issue, but because they focus on issues, they may miss the root cause and continue to just help your network limp along, when a broader solution may be necessary.
Security
Another consideration is security. If you hire "Joe's IT," their employees may or may not have signed nondisclosure agreements as part of the hiring process. Depending on the level of protected information you store, this may or may not be an issue for you.
2. Hire IT Staff
If you are looking for IT support and are part of a large organization that has financial resources, you may consider hiring a staff of professionals.
Pros
Dedicated To Your Goals
An in-house employee is committed to helping your business meet its goals. They work on your infrastructure 40+ hours each week and they can focus on what you need.
Convenience
Whether they work remotely or on-site, they have immediate access to all of your hardware. When there is an emergency, they can often address it immediately without waiting for someone to schedule the work and then get to the site.
Performance
When you have staff responsible for IT, goals and performance metrics are clearly outlined. Meeting expectations is measurable and constant. There are consequences if the staff fails to meet deliverables.
Consistency
One of the best things about an on-site staff is that they know your infrastructure. They understand the quirks and intricacies and can provide consistent and ongoing care. They monitor your network for threats and keep patches installed and up-to-date.
Cons
Cost
The first issue that usually comes into consideration when organizations look to hire a dedicated IT staff is cost. With the proper certifications and expertise, each member of the IT staff can command a six-figure salary. This fact alone often puts dedicated staffing out of reach for many organizations.
Resource Management
Adding staff also means managing things like scheduling, requests for time off, emergency coverage, benefits, and performance reviews. And, the ever-present reality that a key member of your IT staff may leave in the middle of an important project.
3. Work With A Managed IT Provider
You may be thinking, "Aha! Of course, they want me to work with a managed IT provider, that's what Kelser is all about. Here comes the hard sell."
The reality is that Kelser does provide managed services for hundreds of clients. However, we are not in the business of selling. Instead, we focus on providing the information you need to make an informed decision about the best IT solution and provider for you.
When we answer your questions, you know what to expect.
In the meantime, we know as consumers ourselves that there is nothing worse than surprises when it comes to making a purchasing decision. We try to eliminate surprises.
Now that we have that out of the way, let's get to a few pros and cons.
Pros
Ongoing Maintenance (Monitoring/Patching)
When you contract with an MSP, you start a relationship. Your MSP meets with you regularly to track performance and to adjust to changing needs or priorities.
For example, if you suddenly need to shift to a remote workforce as many MSP clients did during the Covid-19 pandemic, the MSP helps you get the hardware resources you need, addresses potential cybersecurity issues, and makes sure that your network can handle the additional load.
An MSP takes on your IT worries, so you can focus on other aspects of your business.
Proactive & Strategic Guidance
When you work with an MSP, you have dedicated professionals who are looking at your network for performance and cybersecurity issues.
Customers benefit from experts that may include a virtual chief information officer (vCIO), technical alignment manager (TAM), and service delivery manager (SDM), without incurring the salary expense.
Because MSPs work directly with original equipment manufacturers as well as other clients, they have a broad view of industry trends and issues.
MSPs work to understand your goals and ensure that your network is efficient, secure, and available to get you where you are going.
If your network is lagging, it may be time for an upgrade. If you are adding a significant number of employees or new sites, they will make sure your infrastructure is up to the job.
The MSP keeps in regular contact with clients so they know when priorities shift and can align tasks to meet evolving needs.
Predictable Cost
MSP partners pay one agreed-upon rate each month. Some MSPs offer unlimited service calls, while others provide a certain number before an extra charge kicks in. Make sure you read the fine print. Knowing costs upfront eliminates surprises and makes budgeting easier.
The only time that cost might change is if your business grows and you need to add employees to your plan. In that case, the cost to add an employee would be proportional.
Security
Security is always a concern, but when an MSP supports your network, the MSP is responsible for keeping your data safe. Before you sign with an MSP, do your homework.
Do MSP employees sign nondisclosure agreements? What other procedures does the MSP have in place to ensure the security of your data?
Using the security offerings of an MSP makes your network more secure. An MSP provides effective patching, security, and antivirus mitigation strategies to make sure that everything is safe. Managed IT customers also benefit from employee cybersecurity awareness training.
Cons
Cost
As in the break/fix section, the cost is a double-edged sword.
Many people who explore an MSP have an idea that it's an expensive option; that's not always the case.
When you roll up all of the costs to maintain your network, which can often be difficult to get your arms around, licensing fees, and the cost of another provider, an MSP comes out to be cost-competitive.
The cost of working with an MSP is determined by the number of users, size and complexity of the IT environment, and type of software and licensing fees.
Contract
Depending on the terms of your contract, you will agree to work with an MSP for a given amount of time. If you break the contract before it comes due for renewal, you may incur penalties. Again - make sure to read the fine print.
Ready To Learn More About Options For Keeping IT Data Safe?
Armed with this knowledge about the resources available, you are now on your way to making the decision that is best for you.
Whether you choose to hire an IT professional, add staff, or work with an MSP, it's important to do your homework and know as much as possible about the services provided.
For example, one provider may include annual employee cybersecurity training in its rates. Another may provide monthly cybersecurity refreshers. And a third might not offer any cybersecurity courses. Make sure you know what your agreement covers.
When it comes to IT, there is no one solution that is perfect for every situation. Take an honest look at what your needs are and figure out which option will best meet your requirements.
The bottom line is that it's important to take steps to secure your data. To find out other ways an MSP helps protect small and medium businesses, read this article: Small Internal IT Team? An MSP Partner Strengthens Your On-Site Staff.
If you'd like more information about Kelser, fill out this form and one of our knowledgeable team members will reach out to answer your questions.