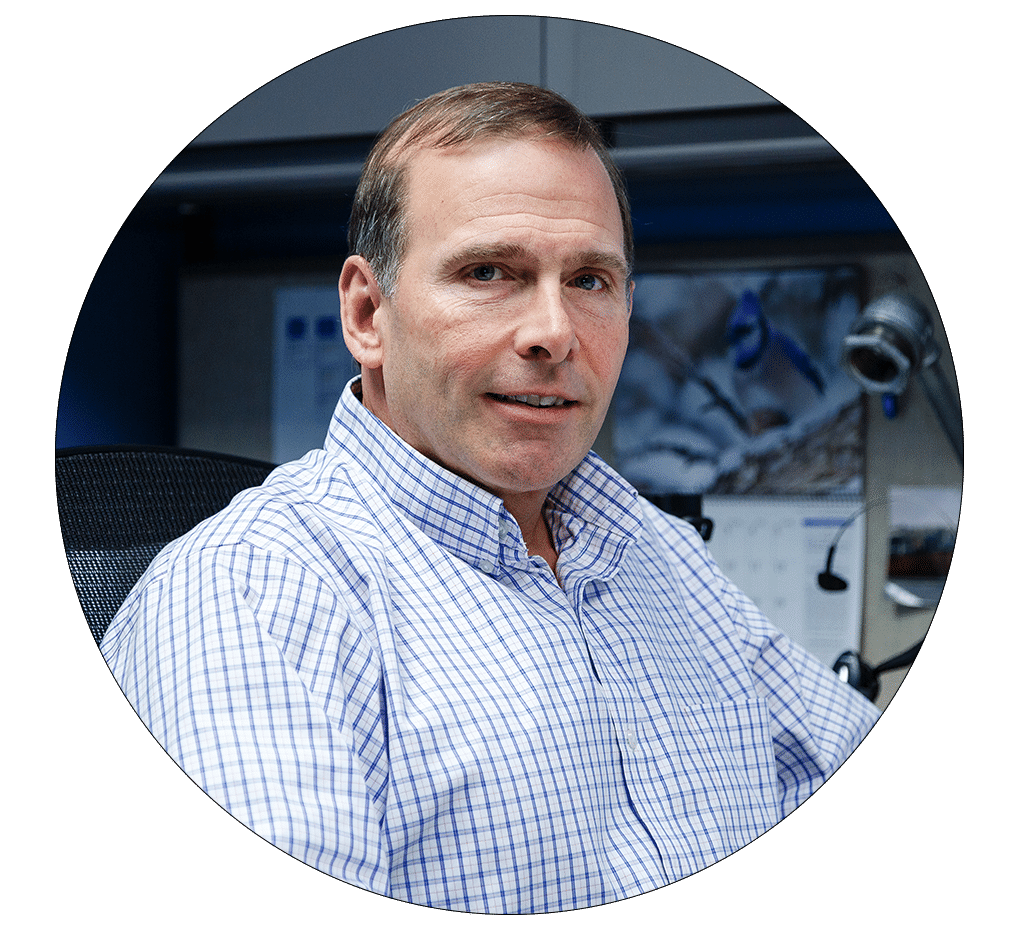 How does the supply chain disruption impact my technology equipment order?
You've likely heard about or experienced the effects of the global supply chain disruption that we're living through.
Perhaps you've noticed in your personal life small things like your favorite coffee spot being out of certain flavors. Or larger things like looking to purchase a new vehicle only to find that supply is woefully low.
At work, you're likely being hit hardest when it comes to hardware purchasing and replacement. That might look like long delays for procuring laptops for new employees or price increases for things like mice and keyboards.
As an IT managed service provider (MSP), we're seeing this impact our clients as well as our internal team. In my 24 years at Kelser, I've never seen anything like this perfect storm of factors. It leaves businesses scrambling for the foreseeable future.
Several elements led to this global disruption and there are some things you can do to minimize its impact on your business.
In this article I'm going to cover some of the factors that led to these supply chain issues, what technology is impacted, alternatives to minimize business disruption, and what Kelser is doing to help our clients.
What is this global supply chain disruption and what led to it?
In so many words, the global supply chain disruption is due to materials and components becoming underproduced. This is causing delays in availability and cost increases for many products.
The biggest factor that led to this supply chain disruption was the COVID-19 pandemic.
Specifically, in the IT and hardware space, it's a lack of semiconductors and processors that's causing the primary issue at this time.
It seems like semiconductors and processors are used in nearly everything nowadays. Toasters, cars, computers, cell phones, and clothes dryers all use them in some capacity and that's just a small example.
All of these products are also getting "smarter" and more complex leading to a higher demand for these components.
In 2020, manufacturers likely assumed that spending on non-essential goods would decrease. The sudden increase in unemployment, remote work, and business closings seemed to support that.
Therefore, the production of things like semiconductors and processors was scaled back. Some factories were closed, if only temporarily, due to the pandemic. International travel was restricted, and shipping crews were trimmed down due to layoffs, illness, or opt-outs.
Then came the surge of remote work and education needs. All of the sudden there was a massive surge of demand for Chromebooks, laptops, cell phones, monitors, and accessories. Couple this with a rise in lean manufacturing methodologies and it created this perfect storm of disruption.
The latest estimates predict that this supply chain disruption will continue into 2022.
What technology products are impacted and what changes should I expect when ordering?
If you look around your room or office right now, most things in your view likely have some type of semiconductor or processor in them.
Sticking specifically to IT or work-related technology, some of the products affected include:
Desktops
Computer components (processors, graphics cards, power supplies, etc.)
Laptops and notebooks
Tablets
Mobile phones and similar devices
Servers
Network switches
Other networking equipment (routers, wireless access points, etc.)
Monitors
Laptop docks
Mice and keyboards
Laptop bags and carrying cases
Surprised to see laptop bags and carrying cases above? Understandable given that they don't use semiconductors or processors. But as the demand for laptops and notebooks skyrocketed, so did the need for protective cases to carry them in.
Expect significantly longer lead times and increased costs
The biggest change you'll see when ordering products like these is that lead times have ballooned significantly. Where you may have previously seen 10 to 20-day lead times for these products, you may be looking at a 3-month timeframe now.
What we've seen is that the channel distributors can't stock the depth of product they used to because they simply can't get it.
Or if they can, there's such a backlog of orders for them that these products are shipping back out as soon as they're received.
Channel distributors used to be able to carry more inventory which allowed you to get something off the shelf normally. That's simply not the case over the past year and looking out into next year.
Due to the nature of this rapid decrease in supply and the exponential increase in demand, you'll also see an increase in costs.
The cost of raw materials and components that make up these products are being driven up due to the supply chain disruption. This is forcing OEMs to raise their prices in turn as their costs are growing.
The cost increase will vary depending on the products you're purchasing but expect an average increase of 10-15%. Keep in mind that some products have seen significantly higher jumps in price.
For example, some outlets are reporting up to 25% increases in the cost of discrete graphics cards year over year.
4 strategies to help minimize business disruption during the supply chain shortage
With this supply chain disruption expected to last into 2022, you could experience some interruption to your business. If you need equipment due to a planned refresh, emergency, or new hires, consider the strategies below to minimize setbacks.
1. Plan ahead
Though it has been an unpredictable 18 months, planning as much as possible is one of the best things you can do in this case.
If you'll be looking to bring on new employees over the next 3-12 months, consider waitlisting now for the technology they'll need to perform their job. That way when they start, they'll have their equipment in hand and ready to go instead of starting the waitlist clock after they join your company.
Likewise, if you notice some of your devices starting to have increased issues or failure rates, get ahead of that equipment refresh. Getting an inventory of what will need to be replaced, the configurations of the devices you want, and getting those orders in early can go a long way.
This helps you get the devices you want before your current hardware fails. If you wait too long, you may need to make some adjustments or compromises. If you don't have that list of what devices are nearing end of life or having increased failure rates, it's best to get that started as soon as possible.
2. Be flexible with brands and configurations
One of the things that we advised our clients is that they may need to be a little more flexible in terms of device configurations.
For instance, you may be able to get a laptop more readily with a slightly different processor, memory, or things like that. Though it may not be your typical configuration, it has the benefit of being "close enough" and available sooner.
If you have employees that need this equipment to work and you're able to support it, "good enough" is more than fine in this specific scenario.
Another consideration is going with brands that you might not typically consider. You may be a shop that only uses X manufacturer, but you may find that Y manufacturer currently has stock or a faster turnaround. Y manufacturer may even have the configuration you're looking for available sooner.
That may be a more attractive route than a long wait for a different configuration from your preferred manufacturer. If going with this route, I'd recommend sticking with the major manufacturers and not going too far with the alternative off-brands.
3. Pre-purchase equipment for future use
Something we've seen some businesses doing is that they'll "pre-purchase" equipment that they'll likely need in the future.
For example, perhaps they're planning to hire 3 employees soon and have a specific laptop configuration they purchase. Instead of purchasing 3 laptops for those 3 employees, they'll buy perhaps 6 or 9 of the laptops they prefer to use.
This way not only are those future new employees covered, but they'll also have additional stock to support additional new hires or device issues.
This strategy won't improve the lead time of the first shipment, but it provides you with more flexibility and backup for future equipment needs.
4. Re-commission devices recently pulled out of rotation
As another stop-gap measure, you can evaluate if any devices that you've recently decommissioned can be put back into service in the short term.
You'll want to ensure that the device has no potential security concerns and that you're able to fully support it. But if it does pass those checks and you can get a few more useful cycles out of it, you will gain a bit more flexibility until you can get newer devices.
2 tempting alternative strategies to avoid or approach with caution
Though desperate times call for desperate measures, you don't want to make short-sighted decisions that may cause more issues down the road.
The global supply chain issues are going to be with us for some time, but it doesn't look like it will become the new normal.
Though the following strategies may seem tempting, I'd avoid them or consider them with extreme caution before pursuing them.
1. Buying consumer equipment
You may find yourself saying, "but I see plenty of [insert equipment here] at my local electronics or big box store". That's likely true and a tempting proposition especially for smaller businesses.
You may save yourself a few hundred bucks and have equipment in hand today, but it'll end up costing your business more in just a year or two.
There's a reason why that consumer-grade equipment like laptops only has a one-year warranty. They're simply not built to the same standard and for the same use-case as business and enterprise-grade equipment.
2. Temporary bring your own device (BYOD) policy
This strategy will also likely end up costing your business more in the long run and be more trouble than it's worth.
For starters, you'd have to ensure that you can get your security system on to each of those devices as well as administrative and control access.
After that, you'd have to get an inventory of those devices and get a snapshot of their current state. You'd then need to review what devices are out of compliance and would need updating before being allowed in your environment.
At that point, your employees wouldn't even be using those devices for work yet as you're still vetting them for compliance and security concerns.
You'll also have to create policies around that sort of mixed personal and work use of a device that was (and is) your employee's personal device.
There are other steps and considerations along the way before your employees can begin using their own devices for work. What I think you'll find is that by the time you have all of that sorted out, your technology order will already have been delivered.
If you feel like these options are the only ones you have, please reach out to an IT managed service provider (MSP) and get their thoughts on your situation.
These are last-ditch efforts and even then, there are other ramifications of going with these routes. An MSP may be able to identify other alternatives with fewer potential long-term consequences.
If you're in Connecticut, Rhode Island, or Massachusetts, you can reach out to Kelser for that guidance.
What is Kelser doing for their clients during the global supply chain disruption?
Much like you, we're feeling the pain that this disruption is causing so we understand that frustration.
During this time, we feel that communication and planning are the most important things to weather this global disruption.
We've been advising our clients regularly about the state of product availability, lead times, cost changes, and other updates. Due to our partner relationships, we're able to collaborate with them closely and keep our clients at the forefront of any developments.
Along with that, we're guiding our clients on ways they can navigate the next several months. Together we review their goals, future expansions, inventory levels, equipment age, equipment performance, budget, and more to provide a game plan on the best way forward.
If you're a current Kelser client and have specific questions, please reach out to your primary point of contact.
If you're not a Kelser client, are in New England, and would like guidance on your options to get through this disruption, please reach out to us.
Though this is a unique disturbance, this isn't the first supply chain issue that we've seen and helped our clients work through over the past 40 years.
Experience is everything in these situations. All it takes is some time to make sure that your business knows your options. From there you can take the right steps to minimize disruption to your business operations.