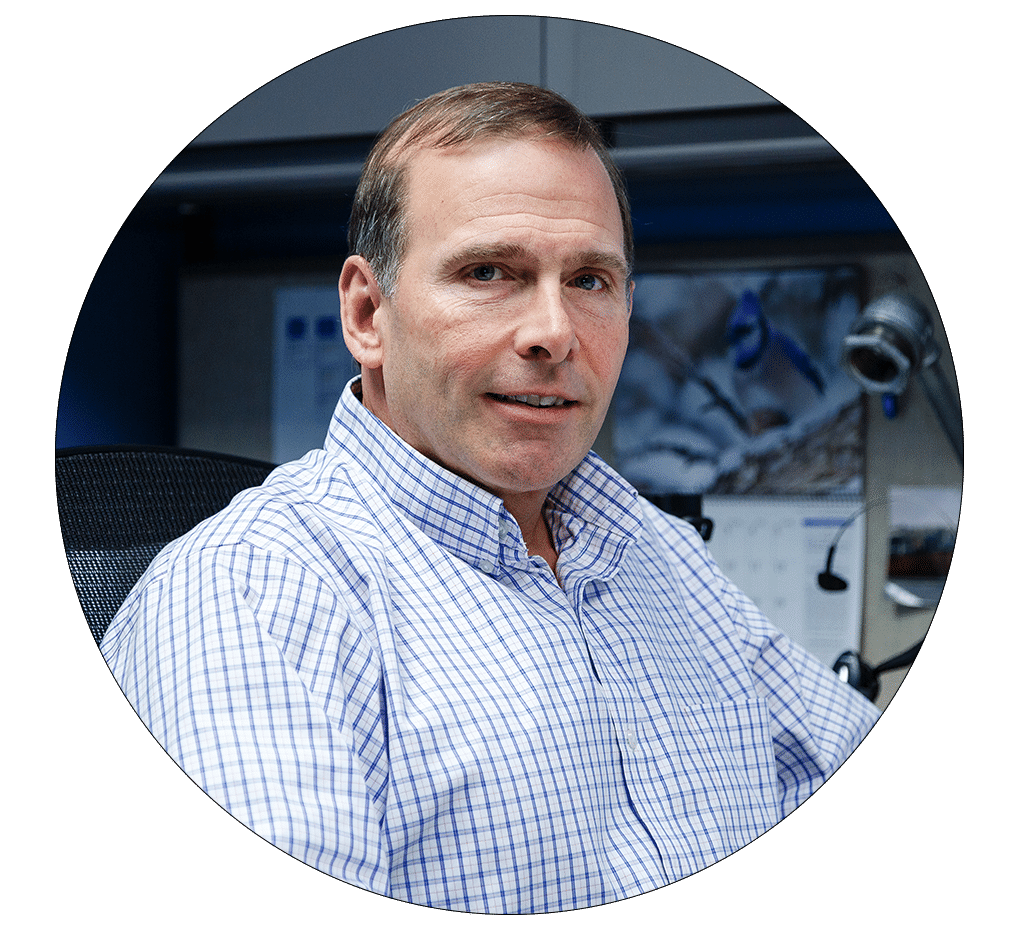 Whalley Computer Assoc. Vs. Kelser: Which IT Provider Is Right For Me?
Comparing IT providers is difficult. It seems that every provider has a different approach. If you are a business or IT leader for a small to medium-sized business (SMB) in the Northeast, you may be finding it challenging to compare local IT providers in terms of services, costs, and other important factors.
We get it.
In this article, we'll compare two providers: Whalley Computer Associates, Inc., (WCA) and Kelser Corporation. Both companies have good reputations and provide comprehensive managed IT solutions.
At this point, you may be wondering why we talk about our competitors. It's a valid question!
We know that our solution is a good fit for many SMBs, but it is not the right fit for everyone. We are not the only IT company providing services in the area and, as smart consumers ourselves, we know that potential customers will compare several options before selecting their IT partner.
(Also, we get asked this question often, so we know it's important to address it.)
Every important relationship is built on a foundation of trust and mutual respect, so we are committed to providing unbiased information that business leaders like you need to make the important decision about which IT provider will be the best partner for you.
We also understand that healthy competition is good for us, our industry, and our customers.
In this article, we promise to be as objective as possible and provide an honest comparison of our offerings and those of our competitor, WCA.
This article will provide a comprehensive understanding of the basic similarities and differences. If there is information that we weren't able to gather from the WCA website, we'll let you know rather than leaving you wondering why we didn't include it.
After reading this comparison, you will understand the pros and cons of each IT provider and will be able to decide for yourself which option would be a better fit for your business and your goals.
Whalley Computer Associates, Inc.
WCA traces its roots to the early 1970s when John Whalley III, a math teacher in the Agawam School System served as a part-time programming consultant to other departments.
In 1979, he started WCA out of the basement of his house in Southwick, Mass. Five years later, WCA moved to a commercial site in the same town. John continued working both jobs until June 1985, when he left his teaching position to work at WCA full-time.
Locations
WCA has locations in Southwick and Milford, Mass.
Services
Data center (including hyper-converged platforms, power and cooling, servers, storage, and virtualization)
Cloud (including backup, desktop and infrastructure as a service, disaster recovery, and servers)
Managed (including asset and infrastructure management, managed firewall and Wi-Fi, monitoring and alerting, patch maintenance/management, and Virtual Chief Information Officer)
Software and security classes
Desktop
Staff augmentation
Networking (including firewalls, switching, assessment, wireless, and security)
OEM
Typical Clients
Whalley's website notes that the company works with corporations as well as small and medium businesses in the following industries:
finance
healthcare
higher education
K-12 education
retail
Customer Satisfaction
We could not find details about customer satisfaction on the WCA website. Contact the company for this information.
Pricing
Pricing information is not available on the Cooperative Systems website. You will need to work directly with one of their sales specialists to gather this information.
Awards & Recognition
CRN Tech Elite 250 (2016, 2019, 2020, 2022)
Extreme Network's Cloud Partner of the Year (2020)
IBM Chairman's Award for Exceptional Service (year not listed)
HP's Top 10% Customer Service (year not listed)
IMSN Partner of the Year (year not listed)
Lenovo Customer Satisfaction Award (year not listed)
Named to the Top 100 Fastest-Growing Companies by VarBusiness Magazine (year not listed)
Largest reseller for Lenovo in North America (not including DMRs) (year not listed)
Largest reseller for Dell in the Northeast (multiple years, but not listed)
One of HP's largest Solution Providers in the Northeast, ranking in the top 10 HPN suppliers in New England and New York (year not listed)
Second largest Aerohive wireless solution provider in North America.
Lenovo Highest Revenue TopSeller (2015)
Aerohive's Partner of the Year for the Northeast (2012)
Who Is A Good Fit For WCA?
On the WCA website, the company talks about its ability "to handle even the largest nationwide projects." This may indicate that WCA is well-suited for companies with multiple locations throughout the country.
Additional Information
Whalley Park was created and donated in 2012 by WCA founder, owner, and President John Whalley and his wife, Kathy. The Park, which honors their son, John Whalley IV, is a 70-acre parcel of land with 35 acres of recreational space for public use in Southwick, MA.
In addition, WCA donates about $100,000 annually to the favorite charities, causes, and events of its customers, employees, and vendors.
Kelser Corporation
Founded in 1981 as New Technology Systems, Kelser has provided IT solutions for corporations as well as small and medium-sized businesses in Connecticut and neighboring states for more than 40 years.
Locations
The company is headquartered in Glastonbury, Conn., and has warehouses in Windsor, Conn., and Columbus, Ohio.
Services
firewall security
remote monitoring
managed IT services (including antivirus, anti-malware, and email)
cybersecurity and compliance solutions
data center services
business continuity and disaster recovery
Virtual Chief Information Officer
unlimited service desk support
network and wireless
supply chain services
cloud-based solutions
strategic planning and budgetary guidance
vendor partnerships
project work
financing assistance
Typical Clients
Kelser focuses on corporations as well as small and medium-sized businesses in industries including:
healthcare
construction
manufacturing
finance
education
insurance
legal
Customer Satisfaction
Kelser's customer satisfaction rating is 90.2/100 based on 112 reviews in a recent 90-day period. Click here to see our latest rating.
Pricing
Companies can plan to spend $120 to $140 per user per month for Kelser's comprehensive managed IT services.
Awards & Recognition
Cloud Tango MSP US (2022)
CRN Elite 150 (2022 & 2021)
2021 Inc. 5000 Regionals: New York City Metro list, (#155 fastest-growing private companies in Connecticut, New Jersey, and NYC)
CRN Triple Crown Winner (2020)
CRN Fast Growth 150 (2019)
CRN Solution Provider 500 List (2013, 2014, 2015, 2016, 2017, 2018 & 2019)
Hartford Courant Top Workplaces, LLC (2014 & 2013)
Who Is A Good Fit For Kelser?
Small and medium-sized businesses looking for a strategic, local IT partner will be a good fit for Kelser. The company handles service calls locally and often provides white-glove delivery to local customers, offering a personal touch and providing pre-imaged equipment that arrives ready to plug and play.
Additional Information
Established in 2011, The Kelser Foundation has raised $1,058,283 for local nonprofit partners. In addition, Kelser employees have donated more than 195 boxes of nonperishable food items, gently used clothing, sporting equipment, unused games, toys, and more.
Next Steps In Deciding Your IT Service Partner
The whole process of choosing an IT provider may leave you feeling overwhelmed. There are a lot of things to think about, here are some of the important ones:
What are your goals for the partnership? How will you measure success?
What do you need IT to do to support your business goals?
Provider size - What's right for you?
Location - There are benefits to choosing a

local vs. nonlocal provider

. What's important to you?
How does each provider's service desk work?

How much will it cost? What's included

in your contract? What will cost extra?
It doesn't matter if this is the first time you've looked for a managed IT provider or you are looking to switch from your current provider, there are lots of variables to consider. Check out this article to find out everything you need to know to get the best provider for you: How Do I Choose The Right IT Provider? Criteria You Can Use.
Now that you understand how Kelser and WCA compare, check out other providers as well. And, if you think Kelser might be a good fit for you, we'd love to talk about how we can work together to get your IT working for you to support your short- and long-term business goals.