Predictive flash storage is smart enough to make 86% of problems disappear. See what it can do for your data center.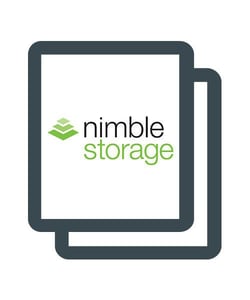 HPE Nimble Storage with InfoSight is pushing the boundaries of what enterprise-class all-flash storage is capable of.
The speed of all-flash allows you to meet and exceed your workload demands while HPE Nimble storage guarantees six 9s (99.9999%) availability across its entire install base.
In addition, you could see fewer performance issues and less downtime thanks to InfoSight which can automatically predict and resolve 86% of problems before you even knew you had one.
Why not check out this game-changing all-flash storage for your organization?
Start with our no-cost Storage Assessment. With this custom fit assessment, we'll evaluate your current storage environment, reviewing things like:
Storage utilization across boot volumes, data volumes, operating and file systems
Top hosts with the highest total disk space written, highest total disk space allocated, and highest total free disk space across all disks
We'll identify pain points and risk factors in your storage environment and make recommendations that can help modernize your data center.
If your business is located in CT, MA, RI, or the greater area, see how your organization can leverage storage as a business advantage rather than just a limitation by completing the form.