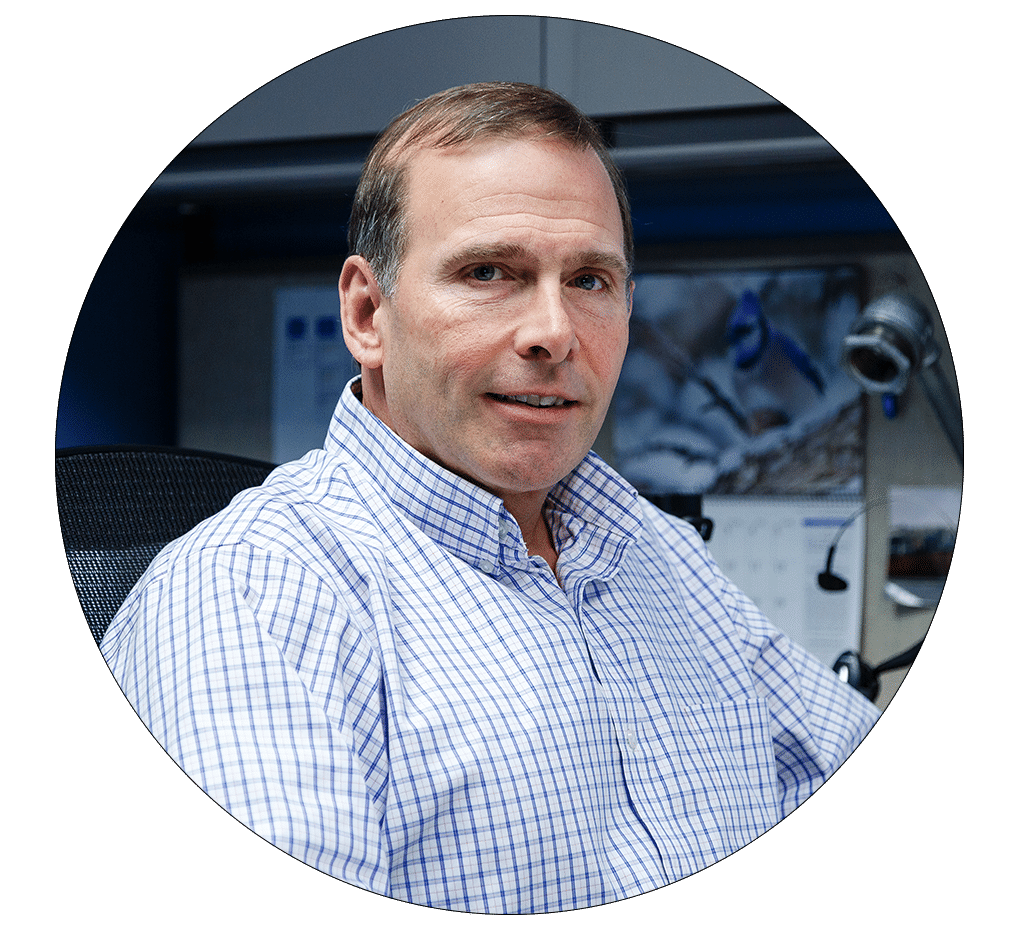 6 Critical Elements Any IT Managed Services Bundle Must Have
You are evaluating managed services providers (MSPs) and they all seem to speak a different language.
One talks about firewalls, while another talks about perimeter security. Some talk about unlimited service desk calls, while others talk about limited help desk calls with additional calls available on a fee basis. Yet another talks about one email platform, while someone else touts the benefits of another one.
How can you begin to compare the offerings?
It's complicated, but I can help.
I've been in the IT industry for more than 20 years and I know there is more than one effective solution for every IT need. I know MSPs aren't right for everyone, but if you are considering working with one, you must have the knowledge you need to get the right services.
While the specific solutions are important, it's even more critical that you ensure the MSP provides all of the services you need. In this article, I'll outline which services all MSPs should provide and why.
After you finish reading this article, you will have a broad understanding of the important elements any MSP plan should include, giving you the confidence to enter conversations knowing the combination of services you need to keep your organization's IT infrastructure safe and healthy.
What Is An MSP?
Before we get into the specific elements of a comprehensive MSP plan, it's important to know what an MSP does.
An MSP is an extension of your organization that supports your IT infrastructure. Whether your business is small or large, many IT departments rely on external support, whether from a break/fix provider, an MSP, or another outsourced IT provider.
With an MSP, you pay a monthly fee and get the services of a forward-looking team of IT experts without the cost burden of having them on staff.
Your MSP team looks out for the best interest of your infrastructure not only for today but with an eye toward the future to eliminate surprises and ensure that your IT network is ready to support your business in the years to come.
What "Must-Haves" Should Every Managed IT Services Bundle Include?
As we mentioned previously, there are different ways to achieve the same goal.
Every MSP puts together a process and bundle (or "stack" or "package") of best-practice software offerings to efficiently meet the needs of their customers.
Some MSPs allow customers to select which elements of the package they want to purchase. Others encourage customers to purchase the entire bundle because each of the elements in the bundle works together to minimize customer risk and make it possible to react quickly if an incident occurs.
When it comes to managed services, the goal is to ensure that your IT infrastructure is secure, efficient, and available while minimizing the risk of downtime.
No matter which specific tools an MSP uses, all managed IT bundles should include:
When you hire someone to look after your IT infrastructure, you are investing in keeping your network safe and available. You want an MSP partner that follows the latest advances in IT and proactively implements improvements to your network.
It's not enough for an MSP to fix things when they break. In today's fast-paced economy, no business can afford downtime.
MSPs need to partner with you and have the foresight to anticipate your IT needs so they can prepare your IT resources to deliver success for your business.
Regular reviews and technology tweaks are necessary to minimize downtime and ensure that your equipment operates optimally at all times.
Cybercrime is growing and the security landscape changes very quickly. As new threats emerge, it's important to have good quality cybersecurity experts looking after your IT environment.
MSPs have talented, knowledgeable cybersecurity experts on their team who develop layers of security support systems to keep your IT running safely and efficiently.
Every MSP should provide access to IT experts that can provide your organization with strategic technology advice.
At a minimum, an MSP should offer chief information officer (CIO) level support. The advantage is that customers benefit from the broad industry knowledge that a CIO offers without absorbing the full cost burden of adding this person to their organization's full-time staff.
At Kelser, for example, we have technical experts on staff who act as virtual vCIOs for our customers.
vCIOs bring a strategic approach to your IT infrastructure. They provide advice about how IT tools can best support your short- and long-term goals and objectives.
Some MSPs also offer technical alignment managers and service delivery managers to provide exceptional support and service to customers. People in these roles serve as experts on your infrastructure and resource facilitators respectively.
These experts ensure that issues are resolved quickly and precisely the first time.
Make sure the MSP offers robust support for your users. Many MSPs outsource their support function, which can lead to gaps in service due to time-zone restrictions, and communication issues. Be sure your users are covered and that there are no barriers to support.
Monitoring, Software Patching, Updating & Management
When an MSP is proactively monitoring, patching, and updating your software, your technology is up-to-date, leaving you to focus on other elements of your business.
An MSP's team of professionals offers expertise for your IT infrastructure.
MSPs monitor, manage, and remediate issues related to laptops, desktops, and mobile devices. This includes email, anti-virus, anti-malware, automated patching, and remote monitoring.
Issues may be raised by a customer call to the help (service) desk, but effective MSPs proactively seek out opportunities to address issues before customers are even aware that they exist.
MSPs monitor firewalls, switches, and access points to identify issues, apply patches, and keep your switches running securely at peak performance.
Automated patching and remote monitoring/management (RMM) are key elements of your server infrastructure.
MSPs monitor, manage, and remediate issues related to physical (and virtual) servers. They proactively respond to issues that arise through routine monitoring or via customer alerts.
These issues may include trouble with the operating system; remediation of server hardware failures and viruses; and management of anti-virus and anti-malware tools.
Business Continuity/Disaster Recovery
MSP partnerships allow business owners and IT professionals to rest easy knowing their systems are backed up regularly.
A solid backup and recovery platform is the best way to keep your information safe, preventing loss and downtime in the event of a cyber attack.
By accessing backup information, MSPs quickly restore business capability. Business continuity services range from local disk-based or cloud-based backup to disaster recovery.
What "Nice-To-Have" Items Might Be Included In An IT Managed Services Bundle?
In addition to the "must-have" items, there are other extremely useful items. Many MSPs provide additional services in their bundles, including:
Employee Cybersecurity Awareness Training
According to published reports, 88-95 percent of breaches come from user errors. Regular cybersecurity awareness training for employees has a direct impact and can significantly reduce the likelihood of a breach.
Since cyber threats are constantly evolving, employee cybersecurity training provides a fresh approach to addressing current and emerging threats.
MSPs stay ahead of the latest tactics and provide ongoing cybersecurity training for your first line of defense: your employees.
Some MSPs also have a bench of experts on staff to plan, manage and deliver project solutions for their customers. While these services aren't included in a monthly MSP fee, customers can benefit from having one-stop shopping for all of their IT needs.
In the same way that working with a local mechanic or dealership may provide a sense of security, it's beneficial to have a relationship with an IT provider that you trust to have your best interests at heart and to do the job right the first time.
In the past decade, telephone services have become increasingly technical to the point where the responsibility now often lies with the IT organization. Some MSPs offer assistance with new phone systems by providing options and demonstrations, thereby streamlining the process for customers.
How Can You Get The Right IT Managed Services Bundle For You?
The bottom line is that all MSPs decide which specific elements to include in their bundle based on what they consider to be best practices. The individual elements form the backbone of the MSP's process that ultimately provides a reliable, safe, and efficient network.
One of the benefits of working with an MSP is that you have access to a team of IT experts that you may not need every day. But, just as you wouldn't want your primary care physician removing your appendix, it's great to have IT experts on your team when unexpected things crop up.
You should be in good shape as long as you make sure an MSP approaches things proactively and offers cybersecurity, strategic advice, end-user support, monitoring/management, and business continuity/disaster recovery capability.
You now know that there are also MSP services that fall into the "nice-to-have" category including employee cybersecurity awareness training, project capability, and phone services. Some MSPs even offer support for printers.
There are a lot of options, so make sure you ask the right questions.
The real variables with MSPs are the services they provide in their bundle, what tools they use to provide the services, and how much they charge.
At Kelser, we provide managed services and we know from experience that managed services aren't right for every organization. We believe in giving people the information they need to make the best decision for their organization. We know that there are a lot of things to consider.
Most business leaders that we work with are concerned about cost. Wondering how much it will cost your organization to leverage the extensive expertise available through an MSP? Read this article: How Much Does Managed IT Cost? What's Included?
Or, if you'd like to find out exactly what Kelser can do to enhance the security and reliability of your IT infrastructure, fill out this form and one of our experts will contact you.