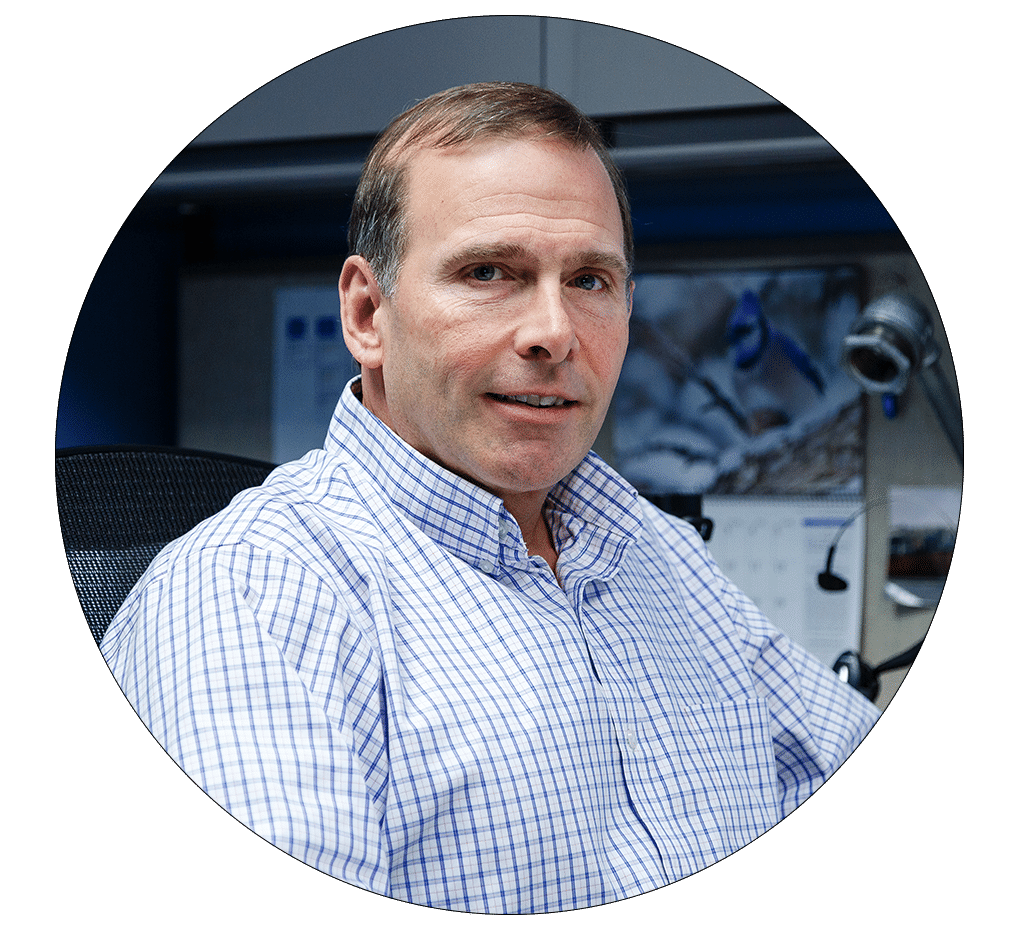 In-House IT Staff Vs. Managed IT: Efficiency
Your IT infrastructure is critical to the success of your business. Like the rest of your business, you want to make sure your IT infrastructure is positioned for optimal performance.
Like people or animals, your infrastructure needs to be looked after to perform every day and to adapt to changes in your business strategy.
You may be wondering whether an in-house IT staff or managed services provider (MSP) is the most efficient way to care for your network. How do you decide?
I can help. For more than 20 years, I've been helping customers make decisions just like this.
As president of Kelser Corporation, a managed IT provider, I obviously think that MSPs provide a solid solution for many organizations. Having said that, I also know that MSPs are not the only solution and, in some cases, not the right solution for every situation.
Managed services may or may not be right for you. I'm writing this article to provide the facts you need to choose the most efficient way to care for your network.
This article explores the pros and cons of each option, giving you a comprehensive look at the elements to consider when making this critical business decision.
In-House IT Staff Vs. Managed Services: Definitions
Just to make sure we are all operating from the same basic understanding, let's define managed services and in-house staff.
In-House IT Staff
In-house staff refers to a full-time complement of IT professionals who work as dedicated employees of the organization to provide support for its network and users.
As employees, the in-house staff maintains the network, provides devices and support, and delivers training for users. The in-house staff calls on external resources as needed (typically a break/fix provider) to supplement the skills and time limitations of the internal staff.
Managed Services
Managed services providers (MSPs) are IT support organizations that provide IT services (covering everything from firewalls to access points, devices to networks, and more) for an ongoing monthly fee.
These services may include cybersecurity awareness training for employees, as well as strategic IT advice, guidance, and resource coordination.
In-House IT Staff vs. MSP: Efficiency
All businesses are interested in maximizing their efficiency. There are pros and cons to the efficiency quotient of in-house IT staff and MSPs.
In-House IT Staff
Pros
1. On-site
When you have an in-house staff, you can rest assured that they will be at work each day caring for your network. When something breaks they will be there to fix it.
They are likely to be familiar with the unique aspects and quirks of your network, which may result in faster solutions.
2. Dedicated
An in-house IT staff can concentrate on your network alone. They know your business plan and can offer enhancements to mirror the goals of your organization.
3. Network Knowledge
Having an on-site IT staff usually means that there is an inherent (and often informal) knowledge exchange among employees.
Your IT manager may know from experience that when X, Y, or Z happens, the solution is A, B, or C. None of these steps may be formally documented, they may just be "known."
It can be tough to replicate this kind of knowledge transfer with an outside provider.
Cons
1. Availability
Most internal IT departments are staffed for a typical workload and regular workday hours.
When something goes wrong, the existing staff has to jump in and fight whatever fire is burning, which can lead to limited staff availability and burnout.
This reality makes it less likely that they have the time or energy to look strategically at the IT needs of the organization and make appropriate, forward-looking recommendations to improve the overall efficiency.
2. Staff Limitations
What happens when your IT manager is out sick? Whether it's for a day or an extended health issue, most organizations don't have the luxury of backup experts who can be available at a moment's notice to ensure continuity.
3. Knowledge Gaps
Unless you can afford to hire all of the IT experts that your network requires, you'll likely have gaps in the team's knowledge, leaving your network open to things like server failure, network lags, or even security breaches.
Managed Services
Pros
1. Reliability
When you work with an MSP, the team is looking out for the best interests of your organization.
The MSP team has all of the experts you need from service desk to network architects, virtual chief information officers (vCIOs) to technical alignment managers (TAMs), and more. If one of these experts is unavailable, another can step in to provide continuity.
All of these experts work together to make sure they have a deep understanding of your network. They use this knowledge to proactively monitor for issues before they become a problem for users, maximizing your uptime and enhancing your network's efficiency.
2. Availability
MSPs make a commitment to be available whenever you need them. While many tasks (such as software updates or network management) can be completed remotely, the MSP also has staff available to come on-site when needed.
3. Consistency
Many MSPs provide a team of experts to work specifically with your organization.
At Kelser, for example, we provide the services of a vCIO, TAM, and service delivery manager.
This team becomes familiar with your business, your infrastructure, and your goals. This allows us to not only efficiently resolve issues, but to provide a strategic look ahead for your organization.
4. Consolidated Billing
An MSP coordinates with your suppliers, so you have one-stop shopping, minimizing your bills, limiting your contact with vendors, and making it possible for you to spend your time on other aspects of your business.
Cons
1. Location
MSPs are often not located on-site. This can present problems if the MSP is not located near your site(s). In fact, some MSPs take advantage of cheaper labor overseas to provide support. This can lead to time-zone and communication issues.
While many IT issues can be handled remotely, when you require on-site service, you want to know that your MSP can make it happen quickly and efficiently.
2. Escalation
You want to know that any time you need help, the appropriate people will be involved. You don't want to spend an entire day waiting for someone from IT to call you back only to find out that they have more questions than answers.
Some MSPs have a good handle on when to escalate an issue; others do not. Make sure you know what your service-level agreement spells out in terms of response time and escalation process.
3. Cost
When people compare the cost of an ongoing, proactive MSP partnership with the intermittent break/fix option, they are often surprised by the cost of an MSP.
It's tough to compare apples to apples in terms of cost because the proactive, strategic nature of an MSP often includes things like licensing fees, ongoing updates, patching and maintenance, and additional strategic advice that goes beyond just fixing issues as they crop up.
Which IT Solution Is Most Efficient For Your Network?
This article provides a comprehensive look at two different IT solutions. Whether you decide that an in-house IT staff or MSP would work better for your organization, you now understand some of the important considerations to weigh when deciding the most efficient way to care for your IT network.
In-house staff provides the advantage of dedicated employees who are located on-site. The downside is that they may be overtaxed, limiting their availability. As talented as an on-site staff may be, they also are limited in their areas of expertise. Unless you have the funds to hire a full complement of IT people, you will likely be missing some key components of IT care.
MSPs offer reliability, availability, and consistency. They also offer one-stop shopping, coordinating all of your IT expenses into one, reliable monthly bill. On the other hand, they are not located on-site and some MSPs are better than others when it comes to escalating your service tickets.
The bottom line is that large organizations with sizeable budgets might be able to hire a full complement of in-house IT staff. But with salaries that can quickly jump to six figures, hiring an internal IT staff quickly becomes a financial impossibility for many organizations.
Very small organizations with five or fewer employees and low risk may find that an MSP doesn't make sense for them.
No matter how you decide to care for your IT network, the most important thing is to not get lulled into a false sense of security that your infrastructure can keep operating safely and efficiently indefinitely. Without attention, you are at risk.
When deciding what is best for your organization, consider your current network state, identify your risks, think about your budget, pinpoint the areas where you need help, and start asking questions.
Find out everything you need to know about managed services providers, the services they provide, and how much they cost in this article: Are Managed IT Services Worth the Cost?