By: Kelser on February 26th, 2018
Top Signs It is Time to Outsource Your IT to an IT Company in Connecticut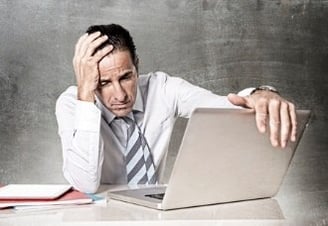 Cutting costs and maximizing revenue are essential to business success. If you do not stick to your budget, your company will inevitably fail. This is a large part of the reason why so many companies are outsourcing their IT work to an IT company in Connecticut. IT outsourcing provides budgeting certainty, elite tech service, and 'round-the-clock assistance. Perhaps most importantly, outsourcing this work is cheaper than employing an in-house team of IT professionals. Here's a look at some of the top signs it is time to outsource your IT duties to the tech specialists:
Your IT Costs are Unpredictable or Egregiously High
If you are tired of paying through the nose to retain IT workers who require salaries, benefits, and other perks, it is time to lean on an IT company in Connecticut. Outsource your IT work, and you won't have to worry about paying salaries or benefits. You will pay a flat rate each month that you can budget for with full confidence. It is a stark contrast to the unpredictable IT costs that occur when you attempt to handle all the IT work in-house.
Security Concerns are Making You Uneasy
Lean on the tech experts for IT assistance, and you can offload all of your digital security concerns. The IT gurus will handle data backup, firewall management, virus scans, spam filtering and beyond. You should not have to bother with these complex digital safety measures. Let the tech gurus handle it, and you will rest easy knowing the best in the business are prioritizing your tech tasks and keeping your network safe.
---
Are IT Managed Services Right For Your Organization?
---
You Find It Difficult to Stay Focused on Priorities
Outsource your IT work, and your team won't have to deal with as many digressions. Your team will be able to support clients without annoying interruptions, such as user issues, hardware snafus, requests to troubleshoot software, etc. The IT crew will also handle major issues like VPN fails, VoIP disruptions, and firewall breaches. This way, your team can stay focused on what it does best while the tech crew handles the IT challenges.
Your In-House Tech Team is No Longer Reliable
You might have been satisfied with your in-house IT team's performance when the company started. Perhaps this performance has deteriorated in recent years or months. Maybe your in-house crew is unable to handle the ever-expanding workload as the business grows. Maybe they do not have the skills necessary to stay up-to-date with the latest advancements in IT. Tech is always changing. If your team doesn't refresh its knowledge base and skills, your organization will have lengthy and costly IT problems.
It is better to ally with an IT company that proactively addresses IT problems. Otherwise, your team will remain in a perpetual cycle of going through the motions of the break-fix cycle. True IT experts are willing to research potential upgrades, determine if they are appropriate for each individual client and implement those solutions in a seamless manner.
If you are looking for an IT company in Connecticut, look no further than Kelser. We provide a wide array of tech services including IT assistance, cybersecurity solutions, managed services, modern data centers, everything-as-a-service and more. Contact us now for more information.