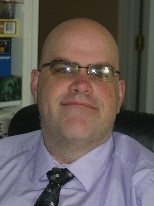 What Should Users Expect When A New Managed IT Provider Starts?
You are in the process of evaluating IT providers. You may be switching from one provider to another. Or, this may be your very first time using external IT resources.
It can be an overwhelming process. Do your homework and have a few reputable providers to choose from and you should have all of the technical information you need for a painless switch. By the time you get to the onboarding stage, you will know what to expect from a technical standpoint.
Don't forget about your users though. They have a lot riding on this process. Let them know what to expect.
As a service delivery manager at Kelser Corporation, I help onboard new IT customers on a regular basis. Many customers have asked for an onboarding guide for users; that's why I'm writing this article. I'll explain every step of the process and the potential implications for your users.
After reading this article, you'll know what to tell users about the process and you may decide to use this article as a resource for your employees.
At Kelser, we believe in providing the information people need to avoid IT surprises. As a managed IT provider, we hear first-hand the questions about working with external resources. We are committed to answering as many of them as possible so that we can be a resource for small and medium business leaders like you.
We know that managed IT isn't the right solution for everyone. That's why we are committed to providing the information people like you need to make the right IT decision for your organization.
What Is A Managed IT Provider?
There are two types of IT providers: break/fix and managed IT providers. Here's a brief explanation of each:
Break/Fix
As the name implies, break/fix providers fix things that are broken on a pay-as-you go basis. When something breaks in your IT infrastructure, they come and fix the issue and charge accordingly. Some may also charge a retainer fee to be available to your business long-term.
Managed IT
Managed IT providers take a proactive stance. They get to know the unique aspects of your IT infrastructure, provide strategic guidance based on your business goals, and anticipate and mitigate issues before they disrupt your business. A managed IT contract includes a full-slate of IT services for a recurring monthly subscription fee.
There are advantages to both approaches, so it's important to find out which is best for your business.
What Are The Steps When Onboarding A New Managed IT Provider?
I gave a brief overview of the differences between break/fix and managed IT providers as background. This article focuses on the process of onboarding a new managed IT provider.
There are initial meetings and proposal discussions, but once the details have been worked out, the IT provider begins the switch. This typically happens within 30-45 days of the contract signing.
Here's What Happens
The steps outlined below can happen simultaneously or in a different order depending on the needs and schedule of the customer. Some customers ask to delay the implementation until a quieter time of the year for their business. Others want the process completed as soon as possible.
These are the things that happen:
The MSP begins network and server set-up work and remediation of critical issues. This is when new administrative credentials are set up and knowledge transfer happens.

Some of the other steps in this process are configuring platforms and deploying software.

The software could include:

an agent that is used to monitor performance and provide remote assistance to users when needed

an end-point security agent that protects your system from viruses and malware

an agent that ensures incoming internet traffic is safe and that users don't inadvertently visit unsafe websites
Other tune-ups that may be required to address issues found in the discovery phase also happen during this period.
What Affects Users?
Most managed IT providers work with customers to accomplish the majority of the pre-work behind the scenes and after hours to minimize the impact on users and business. Pre-work is achieved with minimal or no user involvement. The phase that typically has the most impact on users is the software deployment.
How Will Users Be Impacted?
During software deployment, users may be asked to leave their devices on so updates can be pushed out to the devices. Typically all that is required from the user is to re-boot their device and everything is installed and ready for use.
On a rare occasion there may be a glitch. When a glitch happens with automated software deployments the provider is automatically notified of installation failure, making it possible to remotely remedy the situation before it affects the user.
Other times, users may need to call the service (or help) desk; in this case, a remote solution is often possible. If an engineer needs to come on site, they will accommodate the user's schedule to minimize the impact during working hours.
What Should Users Do If They Encounter An Issue?
If users encounter an issue (large or small), the best thing to do is contact the provider's service (or help) desk. When switching IT providers, the internal team should ensure that all users know how to reach out for service.
Over a period of time, users will begin to recognize the IT provider's engineers who visit their site.
It can be tempting to reach out directly to the service professional who fixed your last issue, but I always tell users that the most efficient way to get service is through the official service desk.
Service tickets are tracked through a system that gives any of the provider's staff insight about what steps have been taken, streamlining the resolution process and ensuring the most efficient and effective solution.
What Else Do Users Need To Know?
Starting with a new provider is like bringing a new employee into your team. It will take a little bit of effort at the beginning, but it will pay dividends with improved efficiency, reliability, and security in the long run.
One common issue that I see at the beginning of a new partnership is that users may become frustrated because they don't understand how the process works. Here's one example:
Lead Time
Occasionally a user requests new hardware or software from the IT provider. It's important to realize that some requests may be out of the scope of our contract, so we need to get authorization from the customer before moving ahead. There is a bit of lead time (and paperwork) associated with that approval process.
It helps if users have internal approval before contacting the provider, but most managed IT providers still need a signed change order to proceed. This protects the customer as well as the IT provider.
(I've seen situations where a user requested a $10,000 app without the manager's knowledge. If that request had been processed without the change order process it would not have been a good thing for anyone.)
It's important that users have clear expectations about what is and is not included in your managed IT contract. This avoids confusion and frustration. Ensuring that your users know what to expect will make the onboarding process go smoothly.
What's Next?
After reading this article, you and your users have a better idea of what to expect when you begin working with a new managed IT provider.
You understand the difference between a break/fix and managed IT provider.
We've outlined what happens when you onboard a new managed IT provider, which parts of the process will affect users, and how they will be impacted. We've talked about what users should do if they encounter an issue and the importance of understanding lead times and managing expectations.
At this point, you are ready to talk with your users about what they can expect. Good communication with the provider and users is important during the transition. Your users will feel more confident when they know what to expect.
Ideally, the transition to you new managed IT provider will be seamless. But, it's always a good idea to prepare your employees before making the switch, so they know and can prepare by backing up their critical information ahead of time. Even the best providers may need to shut things down occasionally and the better informed users are, the better prepared they will be.
At Kelser, we provide a suite of managed IT services that keep customer infrastructures safe, efficient, and available.
While we know managed services aren't right for every organization, they provide an efficient and cost-effective solution for many small and medium-sized businesses. Read this article to find out more: Are Managed Services A Good IT Solution For Small & Medium Businesses?
Or take the short quiz below to find out if managed IT is right for your organization.